The increase in construction works with the current economic development trend has led to the development of a network of companies specializing in the design and construction of items in a project. And the air conditioning array is a very important piece. Progress of a project forces design engineers to have the tools to support them so they can work faster in calculating equipment and materials parameters, analyzing energy performance as well as comparing energy efficiency. of two correlation systems.
There are a lot of supporting software from calculating cold load to designing air conditioning systems such as Trace 700 from Trane, Heat Load from Daikin, VRV Express by Daikin, LATS-Load, LATS-Multi of LGVN, Design Tools of Mitsubishi Electric, ...
To help you have an overview of the Design Tool software of Mitsubishi Electric as well as understand and apply it in the design. Today I introduce this software as well as how to use it?
1. Install the application:
Minimum requirements for computer configuration:
Hardware: 1.5 GB HDD; CPU Pentium III 800MHz or higher
OS: Microsoft Windows 98SE, Me, 2000, XP, Vista, Windows 7, Windows 8 etc ...
Software: AutoCAD LT97 or later, Acrobat Reader 5.0 or later, Excel 2000 or later
Installation procedure:
There is no need to uninstall the old version when installing Design Tool version 5.0 and above.
Open the setup.exe file in the Main Program folder to begin the installation.
Software installation code: "Piping3full"
Select region and language.
2. Software applications and design processes:
What are the popular applications that the Design Tool software can bring?
Check for compliance with system limits: gas hose length, connection ratio
Check the total volume of added gas: Pipe lengths in design drawings and actual construction have can be different.
Check for a signal amplifier
List the details of the project: Model name (Outdoor / Indoor unit / Controller), Quantity, Principle diagram, Weight of copper pipe etc.
What is the design process using Design Tool software?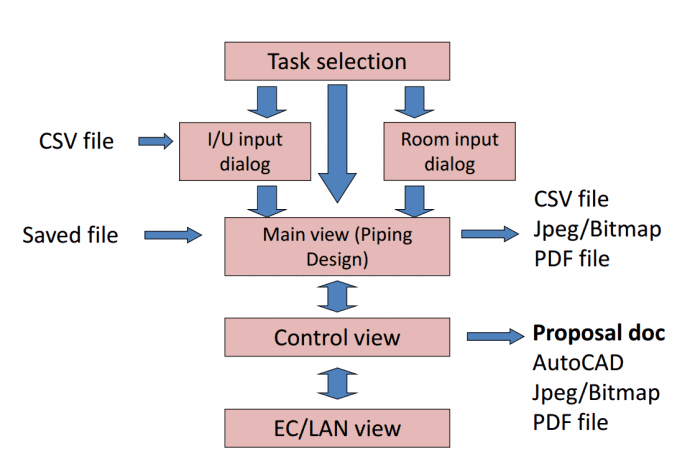 3. Instructions for using the software Design Tool of Mitsubishi Electric:
B1: Declare project properties
Project information
Central controller selection
Select connection coefficient, power frequency
Media type, territory and temperature control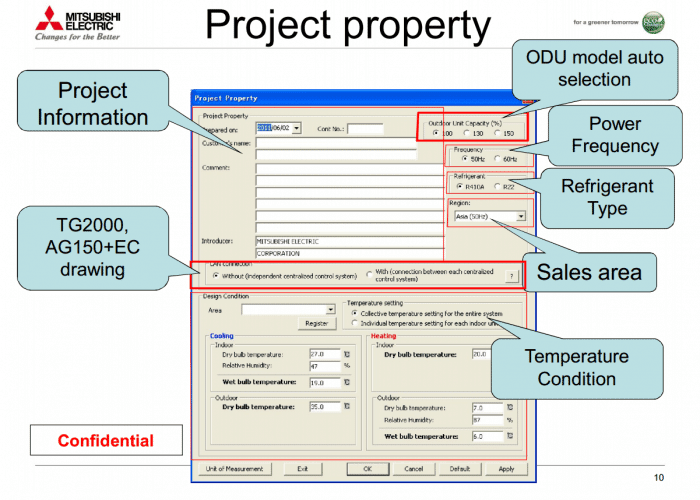 B2: Pipe design
Select control assembly
Select the outdoor unit and the indoor unit
The software will automatically select the auxiliary equipment and calculate the gas pipe size
Adjust connection parameters and directly check device parameters via software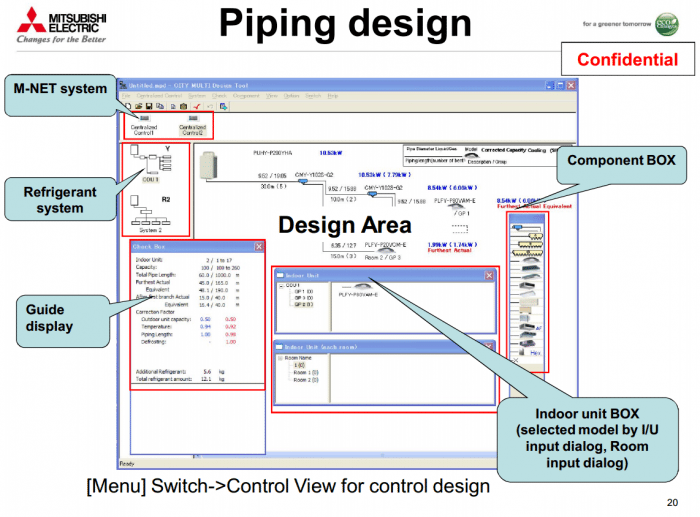 B3: Select a control device
Central controller
Single indoor unit or group indoor unit controller
Heat recovery unit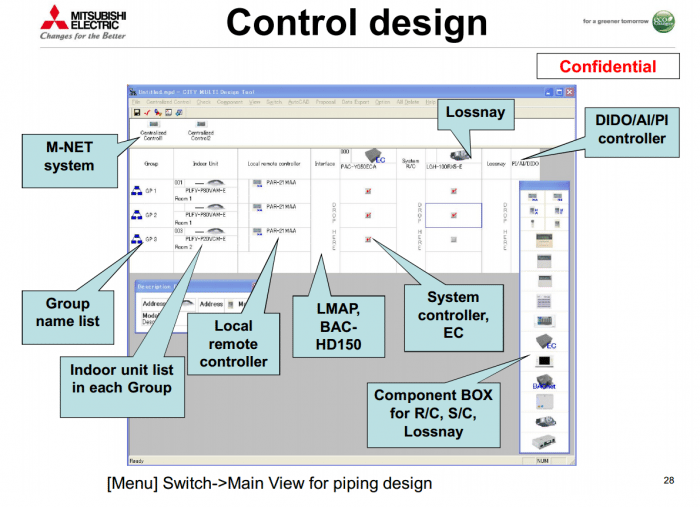 B4: Export design calculation data
Excel file parameters
CAD file schematic principle
Image file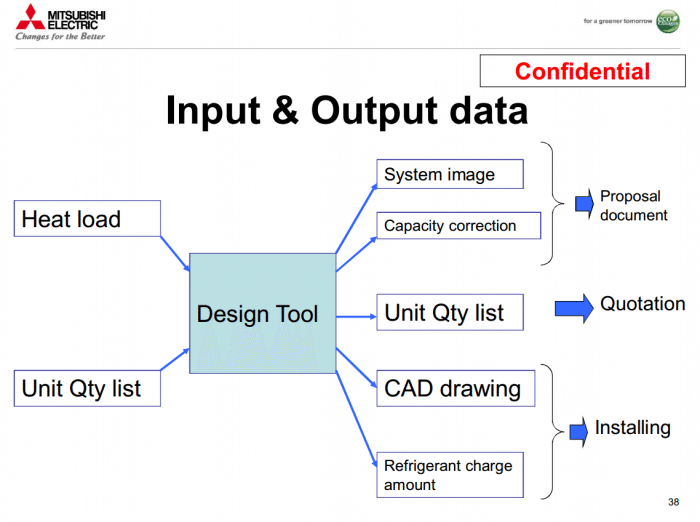 If you are in need of using central air conditioning system VRF, please contact immediately  SAVA M&E Joint Stock Company (SAVA M&E) for free consultation and design of central air conditioning system VRF.
For more information, please contact: SAVA M&E Joint Stock Company (SAVA M&E)