Description
Mitsubishi Heavy Ceiling Cassette FDT125CR-S5 / FDC125CR-S5
It is a one-way cold air conditioner, no inverter inverter and environmentally friendly R410A Refrigerant.
The product line is cheaper than the 2-way ceiling air conditioner inverter. However, it is designed with similar convenient functions.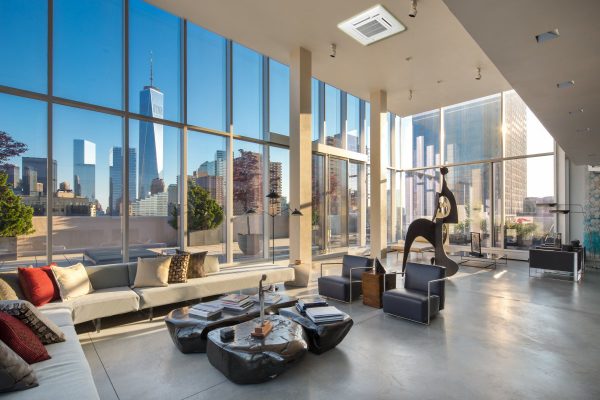 MULTI-TYPICAL POWER STRUCTURE
Mitsubishi heavy ceiling air conditioner FDT125CR-S5 / FDC125CR-S5 R410A is Non Inverter air conditioner series with 4 capacity types: FDT50CR-S5 - 17,060 Btu, FDT71CR-S5 - 24,255Btu, FDT100CR-S5 - 34,120Btu, FDT125CR-S5 - 42,650Btu.
MULTIPLE CONTROL SYSTEM 
EQUALIZE THE AIR CONDITIONER WHEN INSTALLING
We can perform a balanced arrangement of indoor unit installations without removing the panel by checking the access doors with removable covers at each corner of the machine. Helps improved operability and significantly reduced installation times.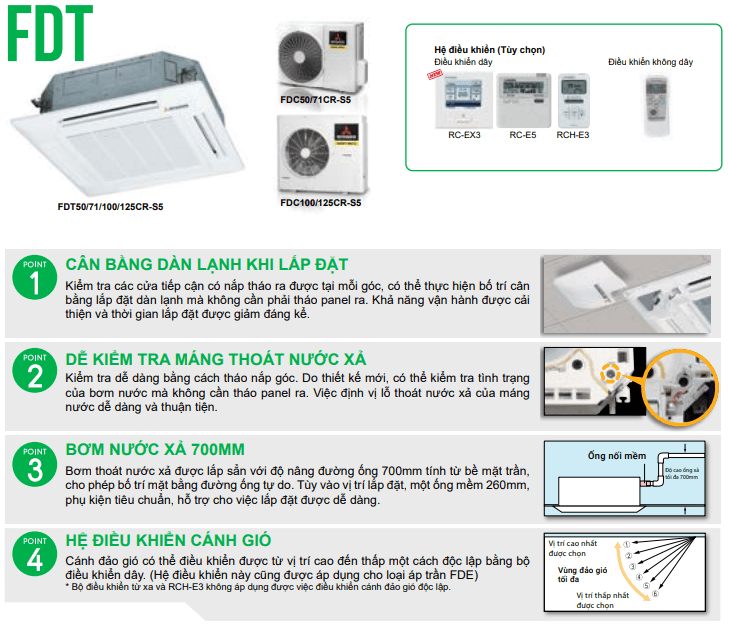 EASY TO CHECK THE DRAINAGE FLOOR
The new design can be easily checked by removing the corner cover. Hence, checking the condition of the water pump is easy without removing the panel. Locating the drain hole of the water pan is easy and convenient.
WATER PUMP 700MM
Drain pump is pre-installed with a pipeline lift of 700mm from bare concrete. This allows for a free pipeline layout. Depending on the installation location, a 260mm flexible hose, standard accessory, facilitates easy installation.
WINDING CONTROL SYSTEM
The flaps can be independently controlled from high to low with a wire controller.
* The remote controller and RCH-E3 are not applicable to the swing flap control independently.