Aqua air conditioner AQA-KCRV9WGS with cheap Japanese technology
Aqua 1.0 HP AQA-KCRV9WG is a cheap energy-saving inverter air conditioner from Aqua company. The air conditioner has a simple design with soft white tones and the capacity to suit the space from less than 15 m2.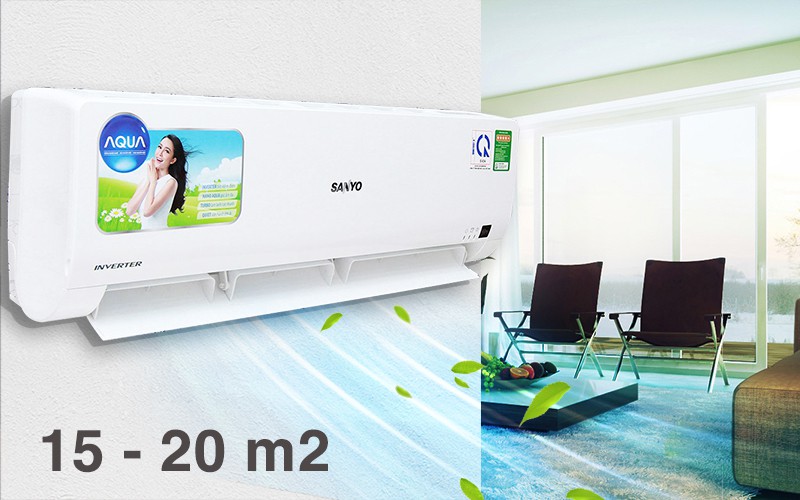 With the design, the wind blows up to 12 m. Your room is now much cooler and more airy.

A-PAM DC Inverter technology saves electricity
In order to help customers' families save more energy, air-conditioning Aqua 1.0 HP AQA-KCRV9WGS brings a brand new A-PAM DC Inverter technology to reduce unnecessary energy waste, so you will have a small monthly savings.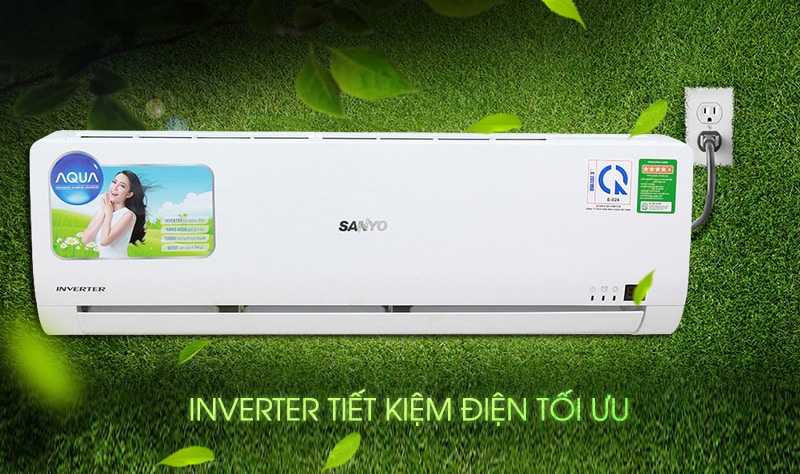 Antibacterial and dust filter thanks to the 2-layer filter
Aqua 1.0 HP AQA-KCRV9WG Also owns a 2-layer filter layer, including: bactericidal layer and activated carbon layer to deodorize, remove harmful factors.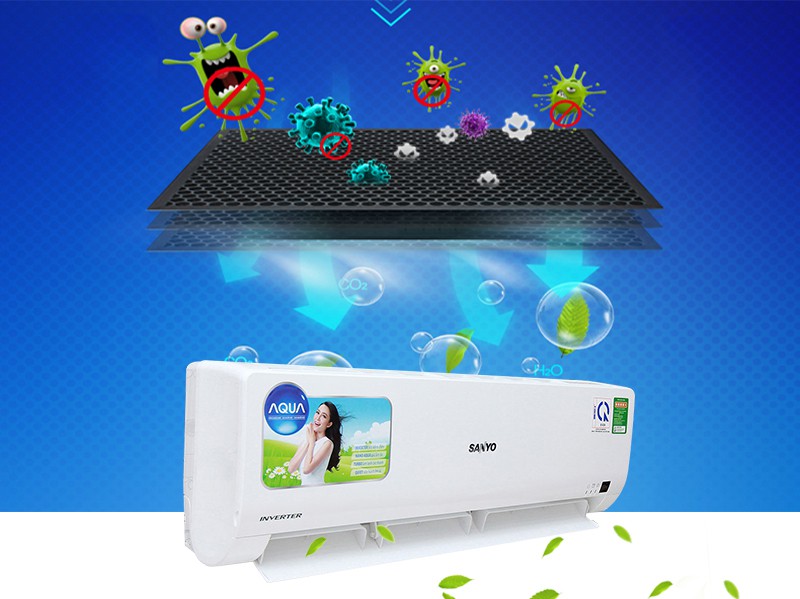 Aqua Nano technology on Aqua air conditioner AQA-KCRV9WGS
The Nano Aqua generator ionizes the water molecules in the air not only to help you moisturize your skin as much as possible, but also helps you kill bacteria and purify the air. Now you will be spoiled for enjoying a fresh and fresh living space, while the skin is also optimally moisturized.
Green indoor unit
Anti-wear technology on the outdoor unit of the machine, from now on, the machine will be resistant to the wear and increase the life of the air conditioner, reducing the worry of arising maintenance and repair costs for users.
Get instant access to pricing and specifications information: https://dienmaygiatot.com/p/may-lanh-aqua-aqa-kcrv9wgs-1-0-hp-gas-r410a-inverter/
CONTACT HELP 
Phone: (028) 3512 2727 |
Ext: 111, 222, 333
Mr. Nhon: 0869 172 168
Ms.Ngan: 0869 173 168
(Zalo, Viber Free)
* 028: Area code of Ho Chi Minh City
* 0869: Viettel mobile network