A brand of consumer goods from Japan - Toshiba is trusted by users for quality in many items. Characterized by its durability as well as being manufactured according to Japanese standards, Toshiba Air Conditioner meets most requirements from customers.
Mid-air conditioning system VRF - Toshiba, after being distributed in Vietnam market, is chosen by many customers for their air conditioning needs.
Officially distributing two main product lines to the Vietnamese market up to 60HP including: Space saving series from 8HP to 22HP, High COP series 14HP and 18HP.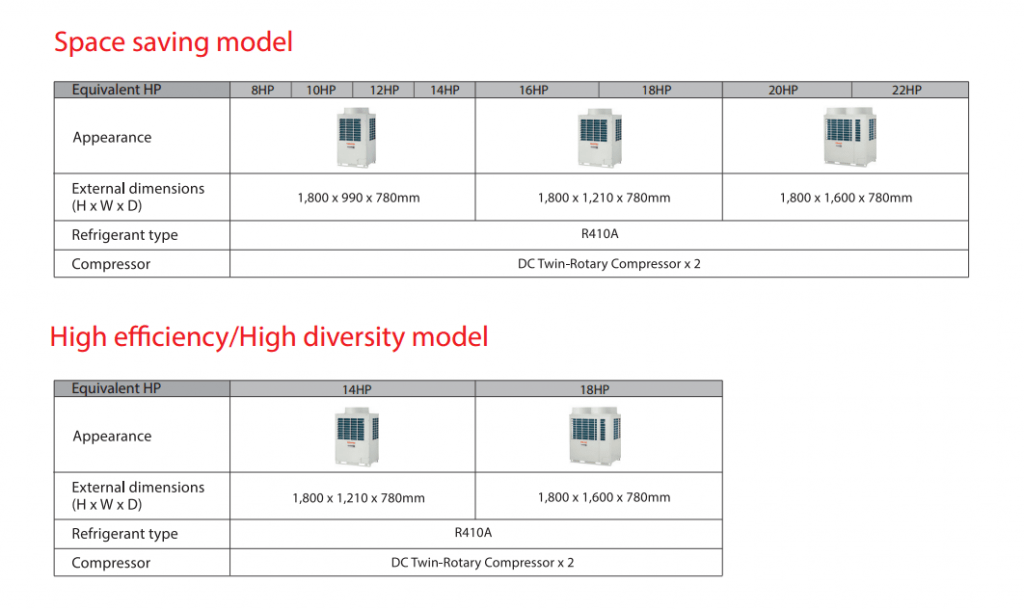 Power saving index COP machine 8HP at the operating load condition at 50% is 6.39 which means we lose 1kW of electricity we get 6.39kW cold. This shows that the device is very energy-saving thanks to the full compressor inverter technology.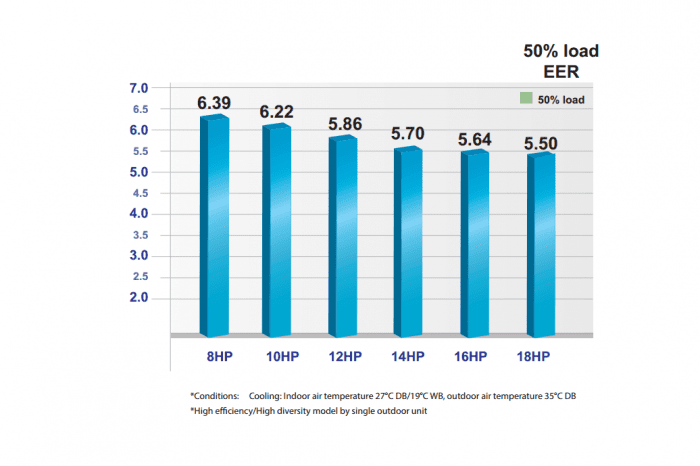 Connection index between total indoor and outdoor units is on average 135%. This index increases gradually as the equipment with cooling capacity gets smaller. The smallest model 8HP is 170%. Thus, with SMMS-E technology, Toshiba has increased the capacity of the outdoor unit to operate, saving investment costs.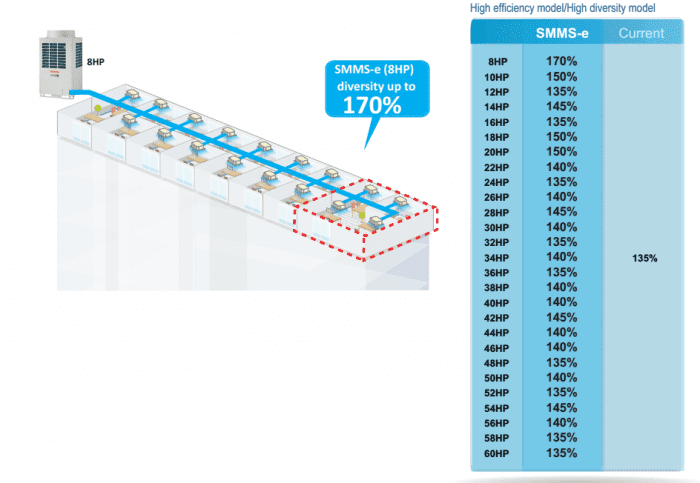 With the Space Saving product line, Toshiba has a large capacity model up to 22HP without the need to connect many small power units together. Thus, the installation space is saved in the most optimal way.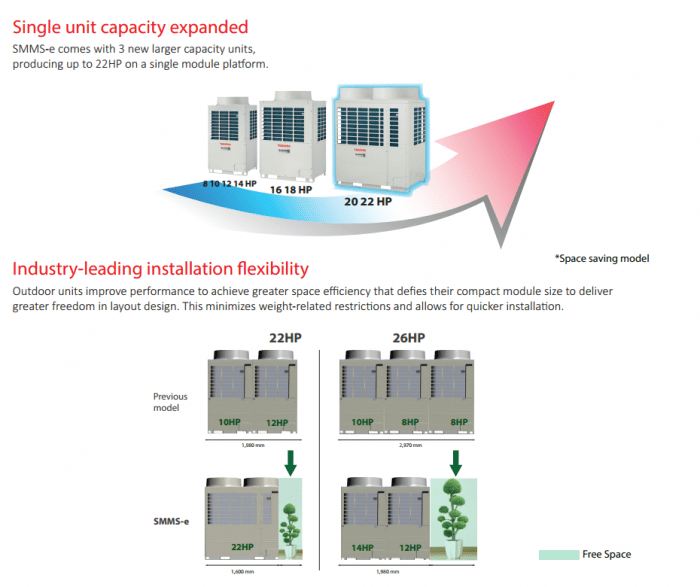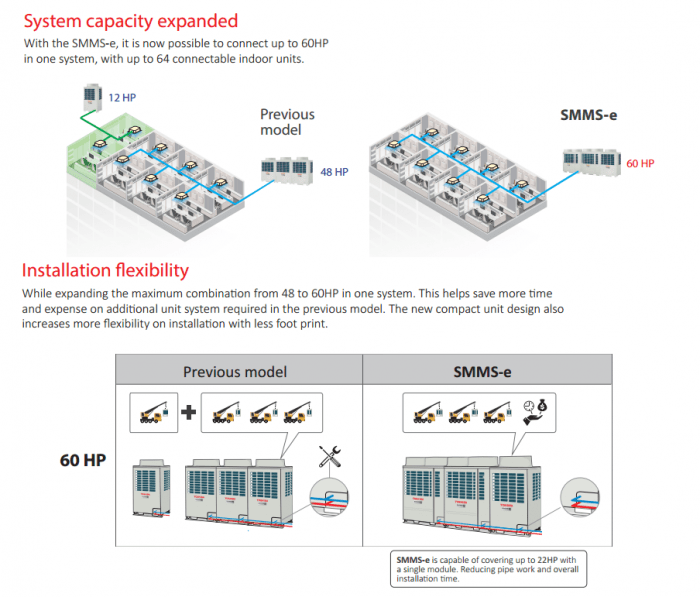 With the new technology turbocharger, instead of increasing the pipe size when the distance from the first gas splitter to the farthest indoor unit exceeds 65m, the system has increased this distance to 90m.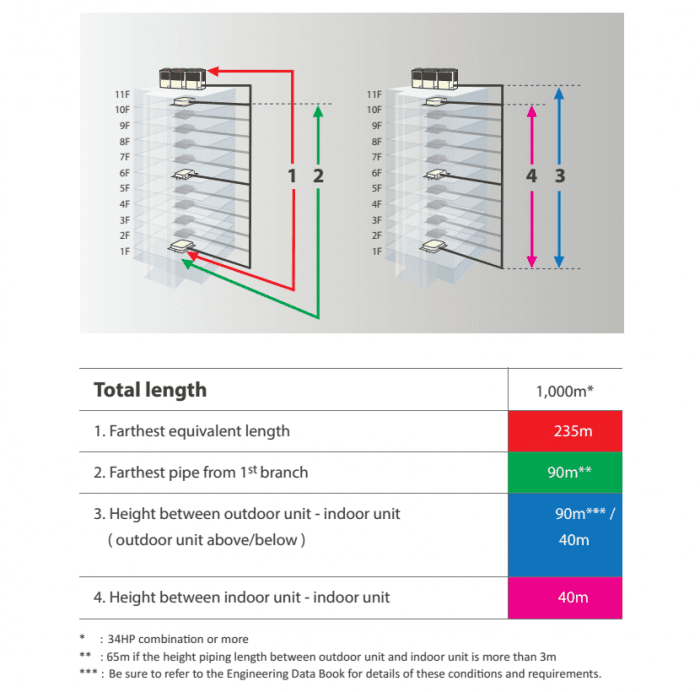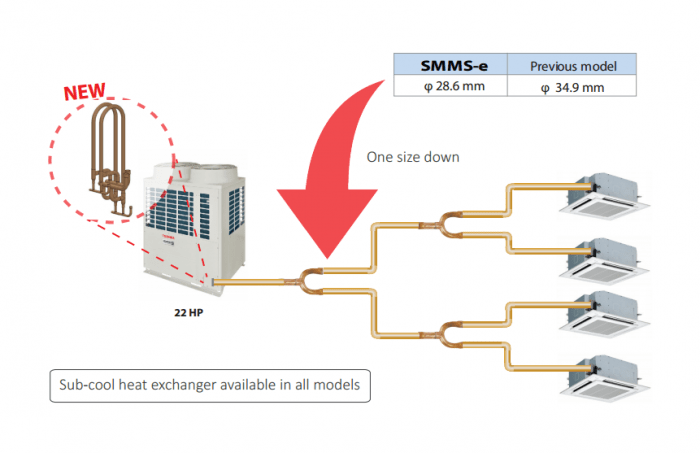 Diverse models of indoor units from cassette (omnidirectional, 4-way, two-way, one-way), concealed ceiling, duct-mounted, wall-mounted, ceiling-mounted, vertical, ... VRF Toshiba offers full capacity from 0.8 HP up to 10HP. The line of vertical refrigerators has a small capacity range from 1.7HP to 3.0HP. Ceiling pressure current is also very diverse capacity from 1.7HP to 6.0HP.
Like other brands, Toshiba VRF systems are coordinated with a variety of control methods from local to central. Smart phone connection helps users to control the system remotely.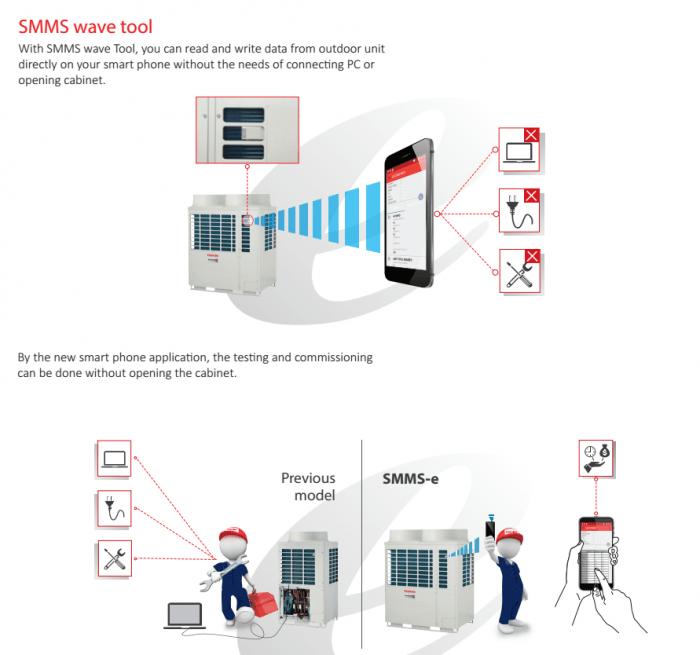 Over 7 years of experience in the design and construction of air conditioning and ventilation for many projects, SAVA M&E is confident to bring the best solution for users. If you are in need of using Toshiba VRF central air conditioning system, please contact them immediately with the following information:
For more information, please contact: SAVA M&E Joint Stock Company