Hisense is a leading electronics corporation in the world, was established in 1969 and has become a multinational corporation with charter capital up to billions of dollars and the number of employees of 75,000 people worldwide. gender.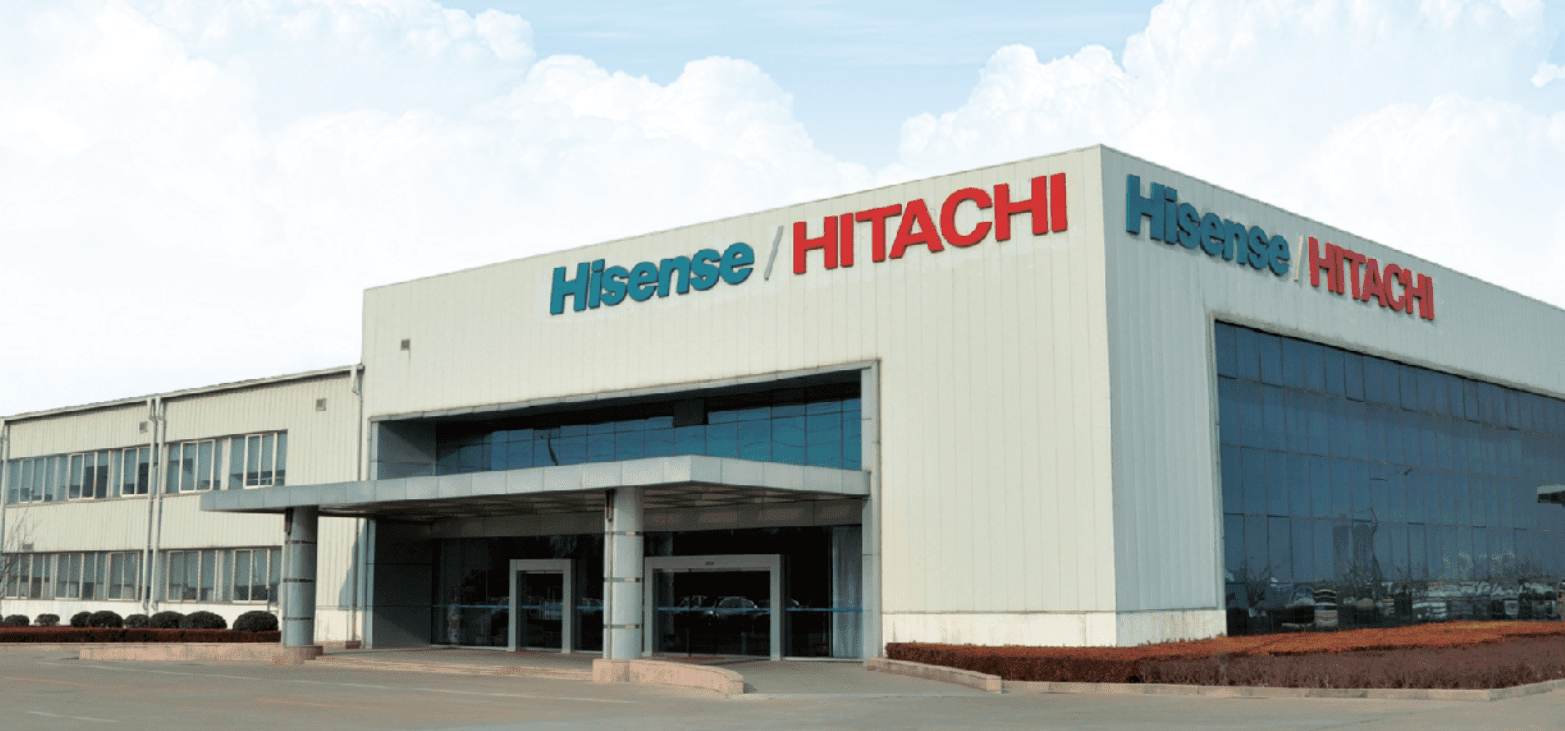 In 1997 Hisense first produced inverter air conditioners in China and in 2002 Hisense formed a joint venture with Hitachi - a brand from Japan to produce commercial air conditioners.
In 2003, Hisense - Hitachi brand name central air-conditioning factory was established and located in Qingdao - China.
What are the advantages of VRF Hisense system?
1. Using a spiral compressor with improved DC inverter technology helps the system achieve high efficiency and energy saving.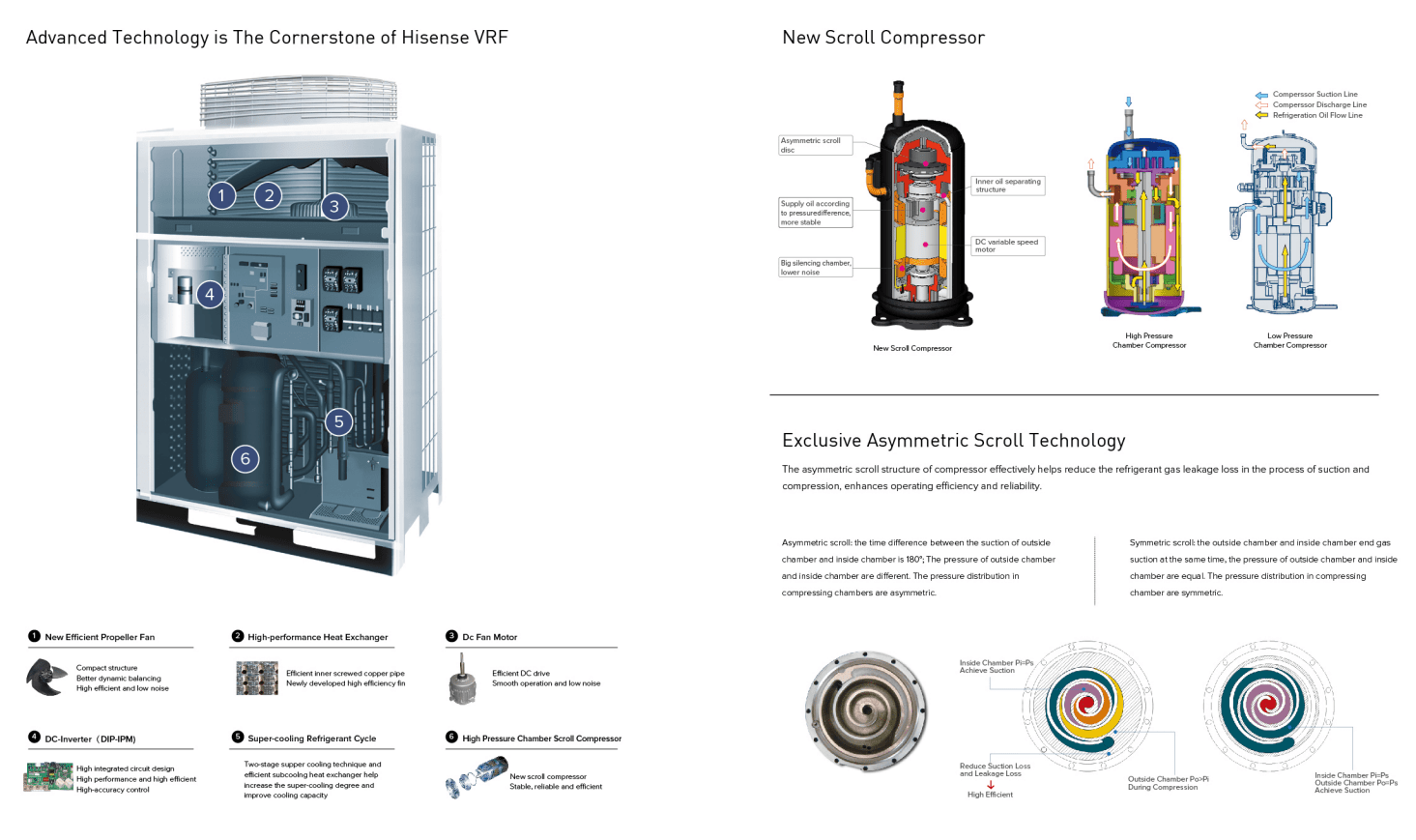 2. Using two-stage oil separation technology to increase the efficiency of oil return to the system.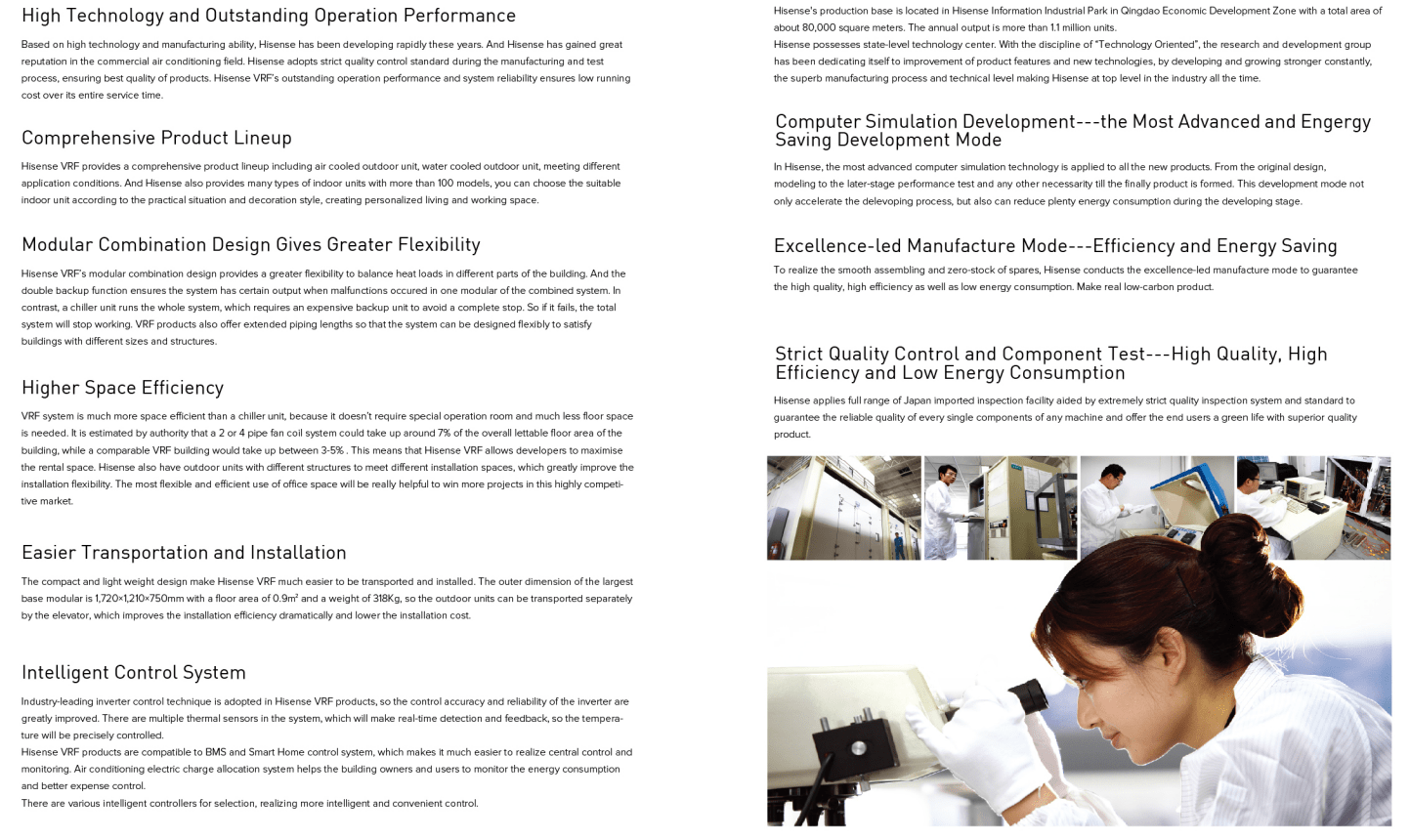 3. The noise is quite low and integrates many intelligent control functions to help the system meet the needs of relaxation and working of customers.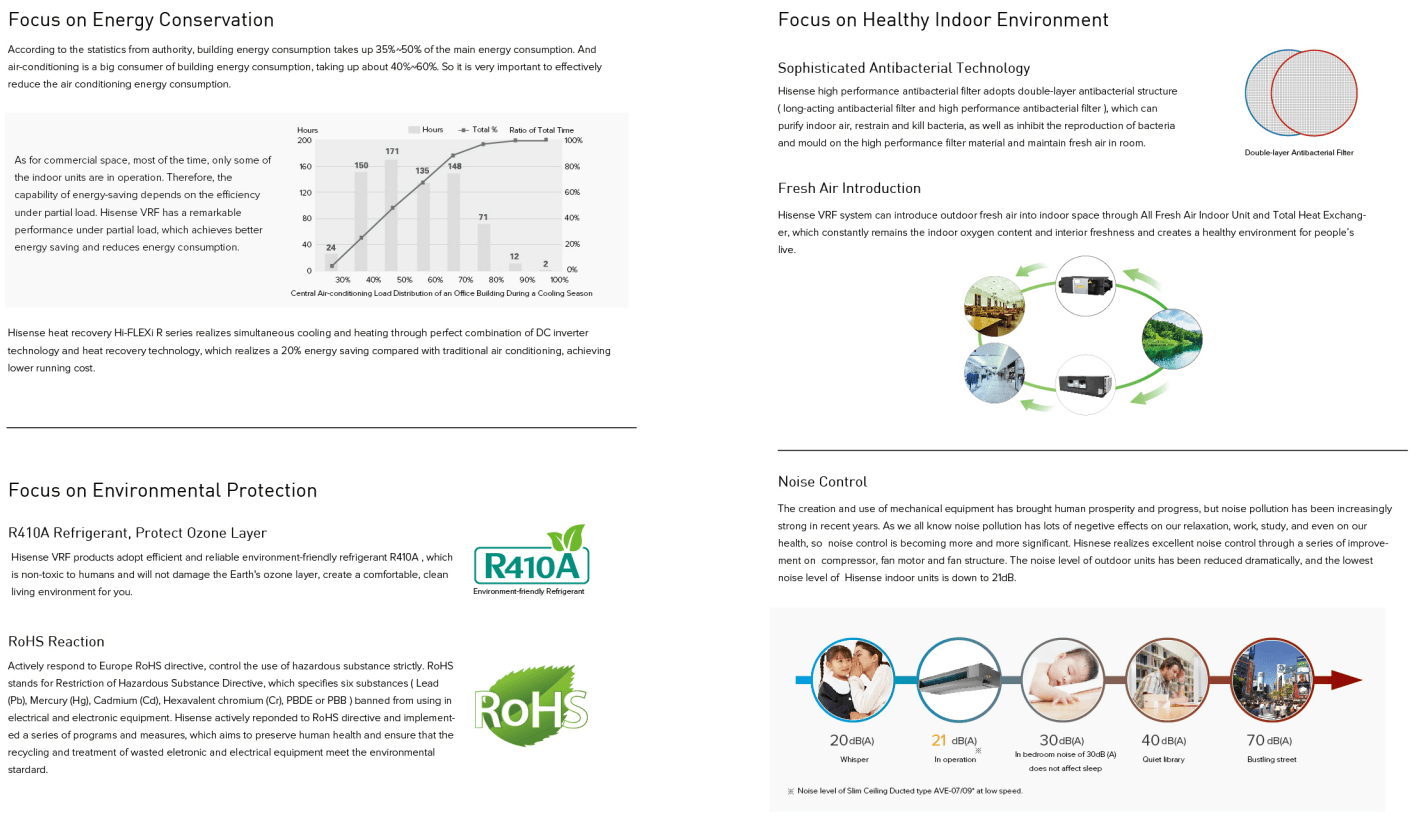 4. Full power range helps Hisense VRF system to meet most types of projects from small to large.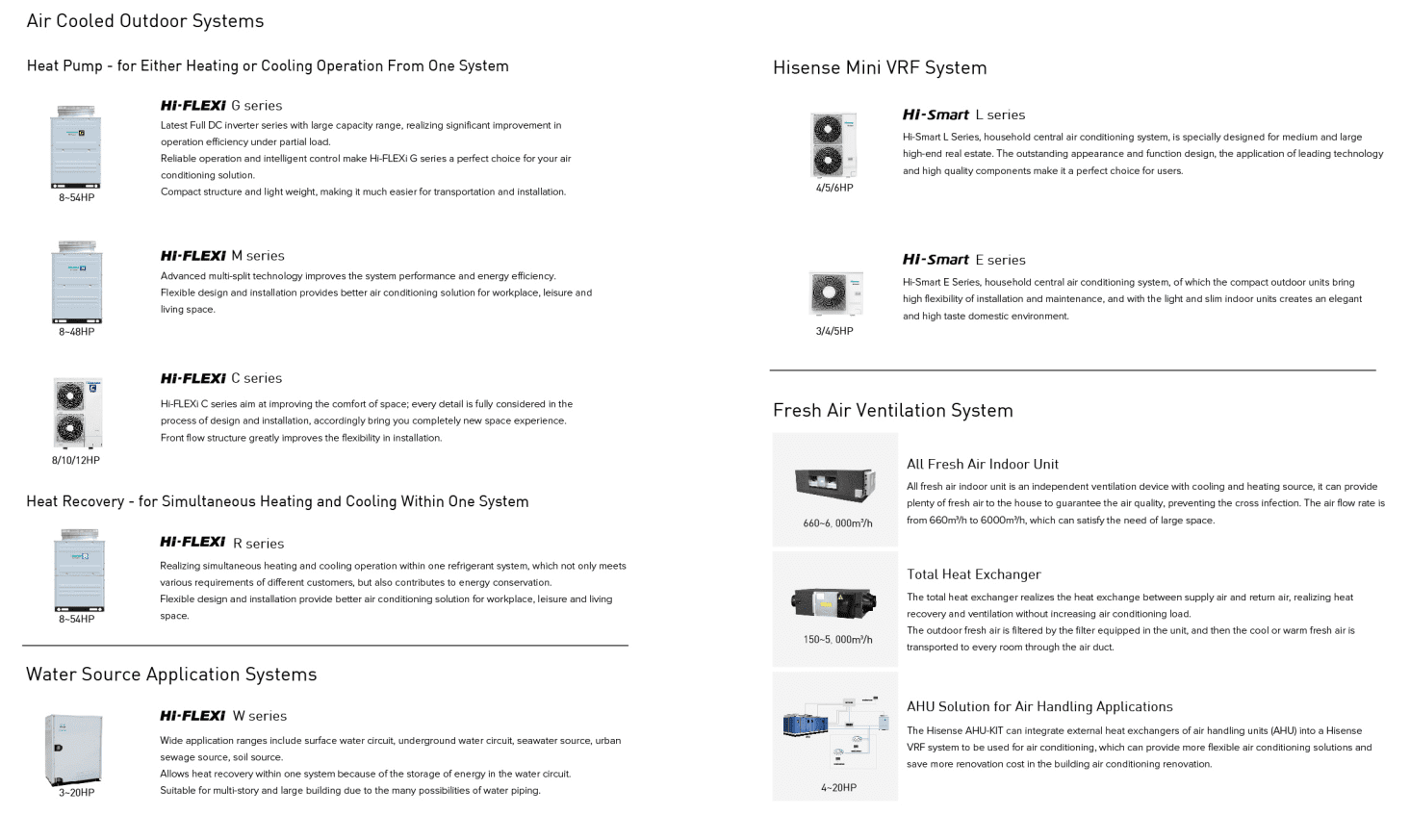 5. Diversified models of indoor units such as: Concealed ceiling, ducted ceiling, ceiling mounted, wall mounted, floor standing cabinets, ... making the system suitable for all types of architecture from simple to luxurious .
6. Fresh air treatment flow before entering the air-conditioning space up to 56kW.
7. The design calculation software is easy and very convenient to use in the design process.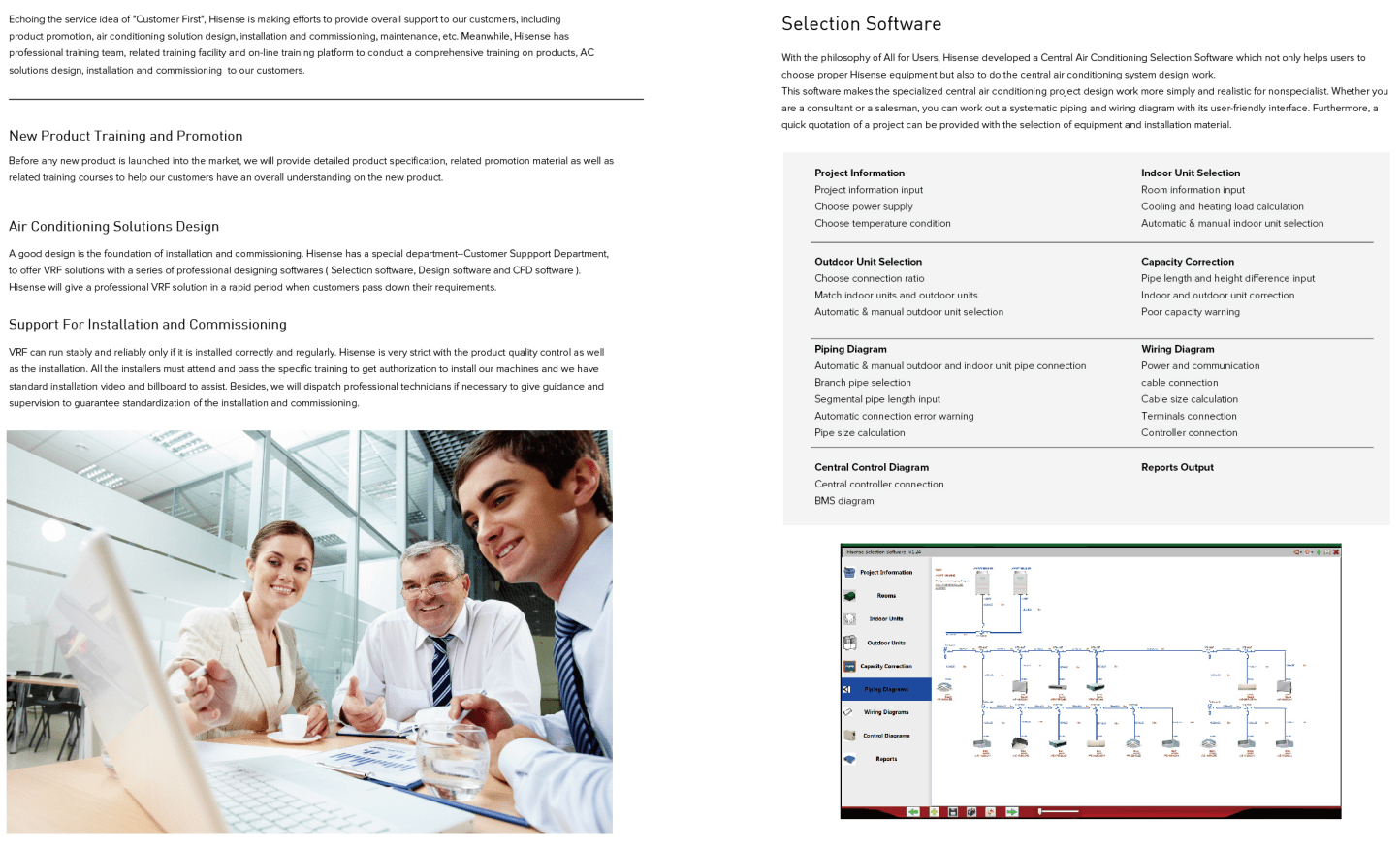 8. Full-featured wired to wireless controls. In addition, the system can also be centrally controlled and connected to the BMS system.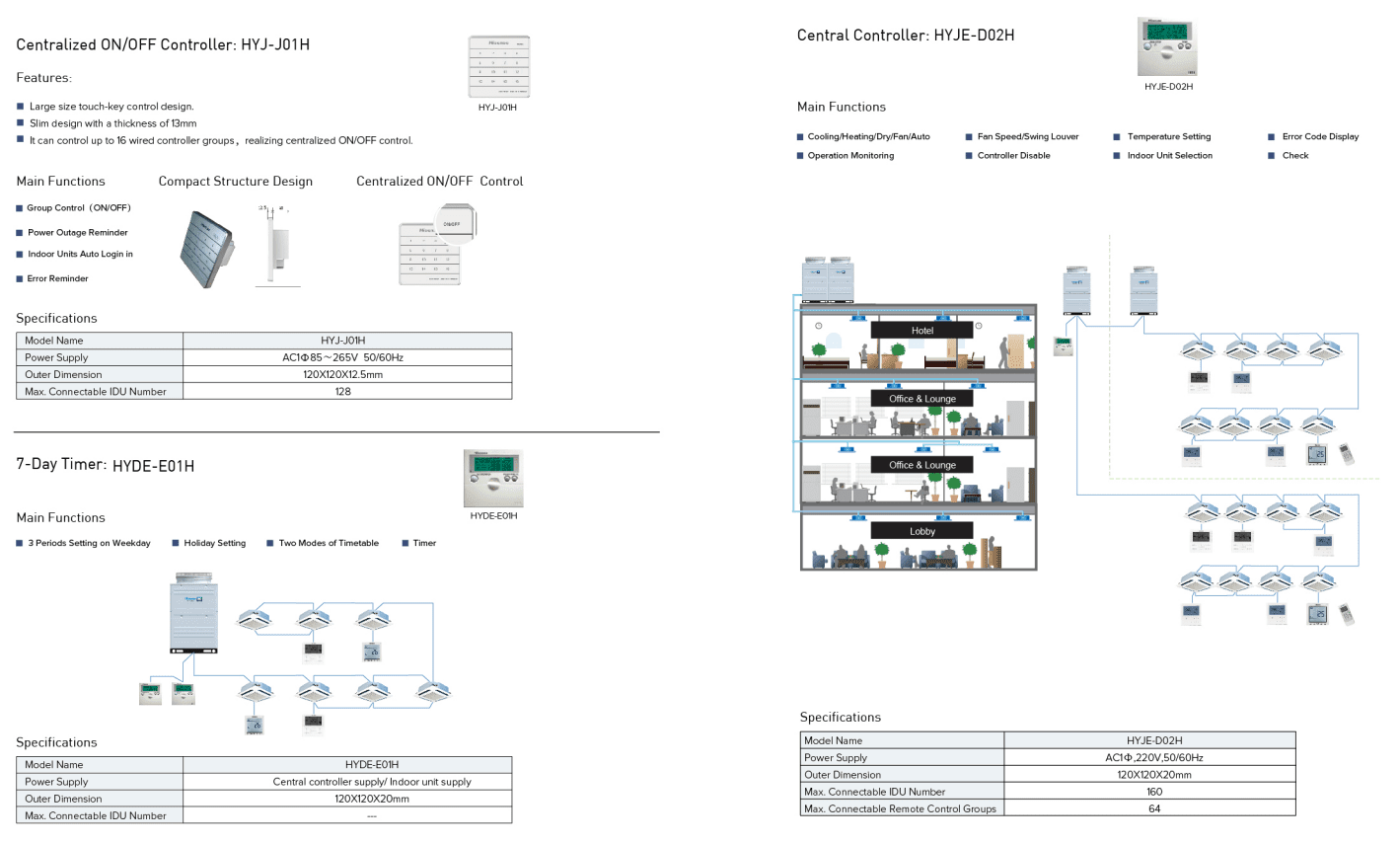 Currently, Hisense VRF product line has been launched and sold widely in the world. In Vietnam since 2016, Hisense has entered the market and offered many incentives to customers and is trusted by many customers.
To learn more about VRF Hisense system, you can download technical documents at the following links: https://savacloud.com/index.php/s/VAJjqRn7oJFGVCd
If you are in need of using this Hisense VRF system, please contact us immediately:
SAVA M&E Joint Stock Company (SAVA M&E)
Website: https://www.savame.com
Address: 168/75 D2 Street - Ward 25 - Binh Thanh District - HCMC