QR Code (QR Code) is now popular in Vietnam. You can see QR codes on product packaging, paying bills, on business cards, and so on.
QR code has great advantage of storing text information, web page, message, business card, phone number, location, WiFi password, .. in a square. Users just need to use the phone camera to scan this image to receive information stored in it. That will quickly access good documents on the website, quickly save business cards, ..
Fast, free online QR Code generation with 9qrcode.com
Creating QR codes is also very simple and fast. You just need to go to the website address https://9qrcode.com then select the type of content to create QR Code in the form of text, Email, Web, .. Then press the Create QR Code button. A QR code image will appear, you just need to download or share on social networks.
Create advanced QR Code with icons, logos, colors
If you want your QR code to be more unique or strange, please use the advanced features of 9QRCode. You click on the words "Advanced (Icon, Logo, Color)", at this time will appear advanced features such as putting icons, logos, images into the QR code, as well as creating QR codes with more vivid colors.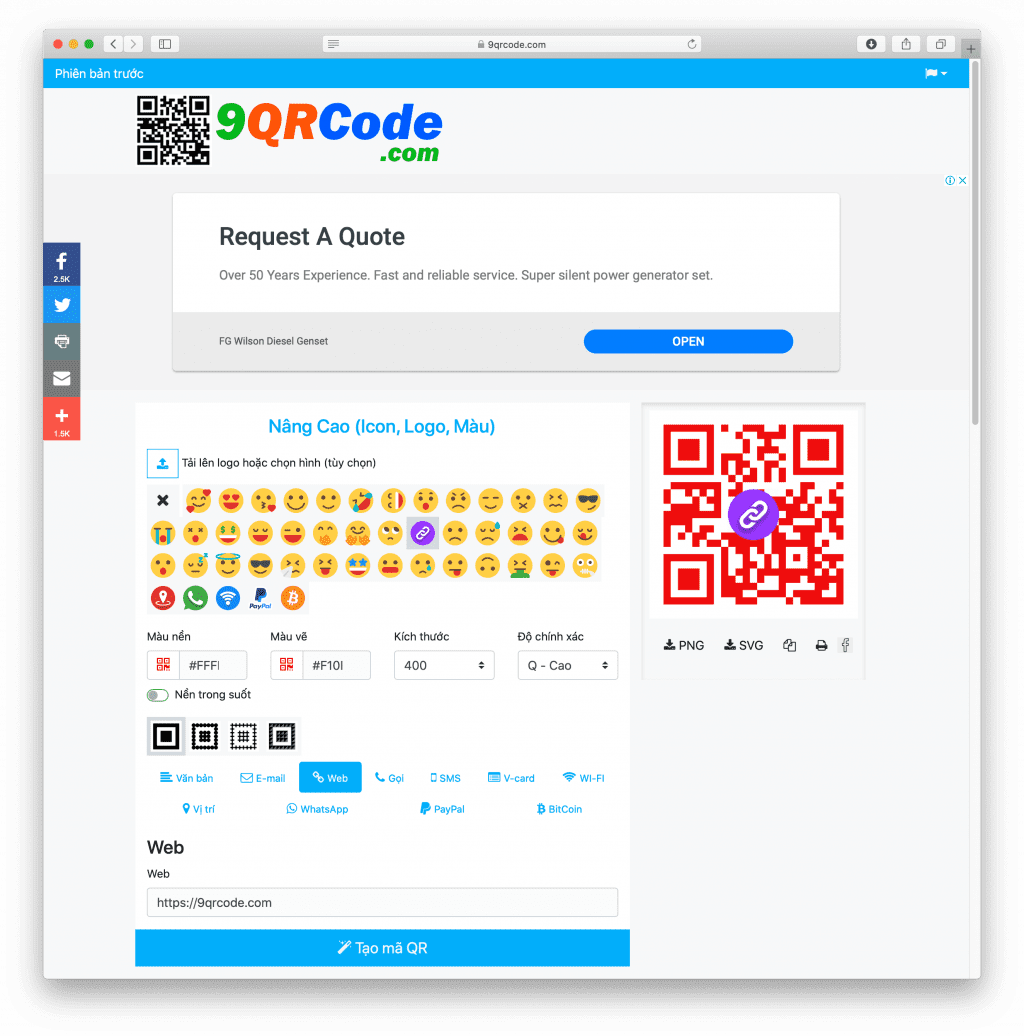 Create QR Code of love, confession
Today's young people are very smart and creative when using QR codes as a tool to confess, send love words :). With 9qrcode.com, this is easier and the QR Code is even more lively and attractive thanks to the advanced features mentioned above.
As below, the QR Code with the content: "I Love You So Much 😘" is inserted symbol 😘 into the QR code and color the QR code.
Website 9qrcode.com is built to display well on computers, mobile phones, tablets, .. so you can easily create QR codes. Access and create QR code here: https://9qrcode.com, with Vietnamese: https://9qrcode.com/?lang=vi