SAVAME Lisp - Wind pipe drawing tool in AutoCAD (Lisp Nam)

This is an indispensable tool for drawing wind pipes in Autocad of people making Shop Drawing drawings, with this tool we can draw wind pipes, shrink 90 degrees, 45 degrees, heels, reducers, soft wind pipes, mouths wind ... with a few simple lines of code.
How to install the tool.
In Command line you type "Menuload" then press Enter, in the dialog box Load / Upload Customizations Click the Browse… button and then select the file acadNam.cui in your directory SAVAME-LISPThen you click the Load button to bring this tool to CAD, click Close to close this window (see picture below).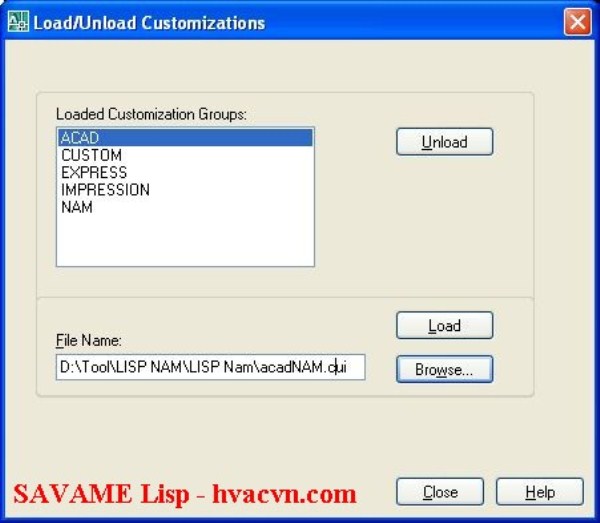 Next at the Command line you type "Op"to open the dialog box Options, in this dialog box, click the Add button and then click the button Browse ... to point to the SAVAME-LISP save folder, click OK to close this Options dialog (see figure below). So you have completed the installation process.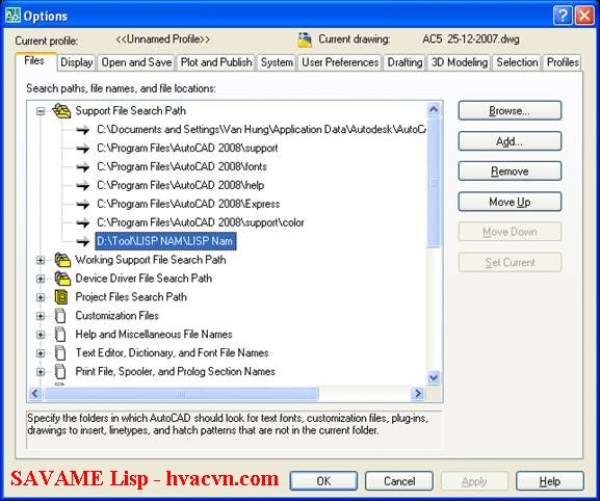 Use SAVAME LISP
After putting this Lisp Nam, you will see the toolbar as below with icons illustrating for each tool. To draw any tool you click on the tool shown below.
Note: Before drawing, you must click on the Load button in the SAVAME-COLOR Toolbar to load SAVANE LISP into your drawing.
Download Tool to draw wind pipes in AutoCAD SAVAME Lisp (Lisp Nam) at: Download the Lispnam tutorial