This article will preliminarily evaluate central air conditioners of Daikin, Mitsubishi, Panasonic, Toshiba, Samsung, and LG. The article carries the subjective opinion of SAVA M&E, and does not favor any air conditioner companies.
Central air-conditioning Daikin (VRV)
The central air conditioning VRV was invented in 1982 by Daikin Japan, so in terms of experience advantages and progress, Daikin has many advantages of other firms. That's why, in Vietnam, Daikin has occupied 65% of the market share of VRV / VRF central air conditioners. Another noteworthy point is that Daikin only produces air conditioners, so the concentration is very high, so Daikin's products are very quality, always at the forefront of technological innovation. Therefore, according to subjective assessment, Daikin's central air conditioner is considered the best, and thanks to the best-selling sales, most of the goods are available in Vietnam, no waiting for production, import of goods to take 2- 3 months like other brands, and thanks to that, spare parts are also available.
In terms of price, Daikin center air conditioner is usually 10% - 30% higher than other brands, this is also Daikin's disadvantage.
The newest product line in Vietnam is VRV A / X (Max) introduced in 2020.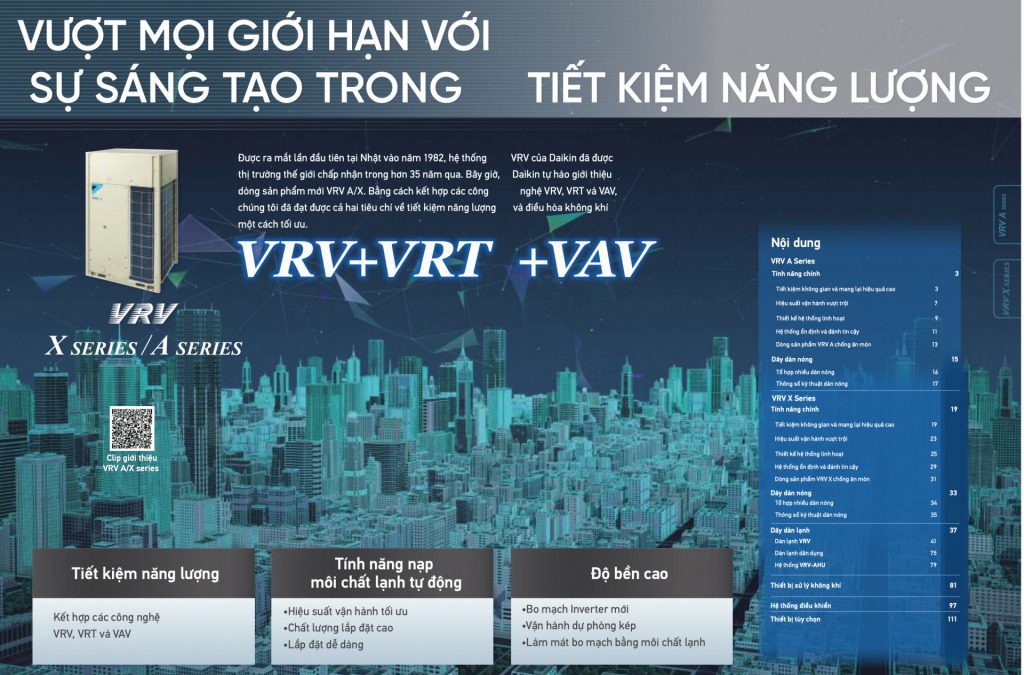 Catalog of Daikin central air conditioning (VRV): https://www.savame.com/catalogue-may-lanh-trung-tam-daikin-vrv-a-x-a-x-max-2020/
Mitsubishi central air-conditioning (City Multi VRF, KXZ)
Mitsubishi is a multidisciplinary company, even within Mitsubishi there are two companies, Mitsubishi Heavy and Mitsubishi Electric, both of which manufacture central air conditioners. Mitsubishi Heavy's central air-conditioning is called VRF KXZ and Mitsubishi Electric center air-conditioning called VRF City Multi and are both made in Thailand. The quality of the Mitsubishi central air conditioner is also highly appreciated, quite popular in the European market, but not as popular in the Vietnamese market as Daikin.
Regarding the price of central air conditioning, Mitsubishi is somewhat more competitive than Daikin, but still higher than other brands because it is Japanese quality anyway, so the price is Japanese :).
Catalog of Mitsubishi central air conditioners:
Central air-conditioning Panasonic (FSV - EX)
Panasonic is quite famous in the line of civil air conditioners thanks to its strong brand name, beautiful design and good quality. However, in terms of the line of central air conditioners, this is a new area of Panasonic, so the quality has not been confirmed.
However, since 2016, Panasonic introduced a new line of central air-conditioning FSV-EX With many innovations that bring high energy saving efficiency and stable operation, being branded as "Game changer" - It is possible that the Panasonic FSV-EX central air conditioner will have breakthroughs in time. next time. With a big and prestigious brand like Panasonic, we can also be assured of quality and features such as stability and saving electricity.
In terms of price, the central air conditioner of Panasonic is quite expensive, almost on par with Daikin's.
Catalog of Panasonic central air conditioners: https://www.savame.com/catalogue-may-lanh-trung-tam-panasonic-vrf-fsv-ex/
Toshiba central air conditioning (SMMS)
Toshiba central air conditioner was previously made in Japan, so its price is high, it cannot compete with brands such as Daikin, Mitsubishi, and Panasonic. So Toshiba recently opened a central air-conditioning factory VRF SMMS in Thailand to ensure product quality and reasonable prices. Therefore, now Toshiba central air conditioner has better price, faster ordering time and delivery time, and many improvements in products.
Toshiba central air conditioning prices are currently considered the lowest compared to central air conditioning firms originating in Japan. Lower than Daikin's, Panasonic's to 20%. Therefore, Toshiba is considered a formidable competitor in the high-end segment of central air conditioning.
Catalog of Toshiba central air conditioners: https://www.savame.com/catalogue-dieu-hoa-trung-tam-smms-vrf-toshiba/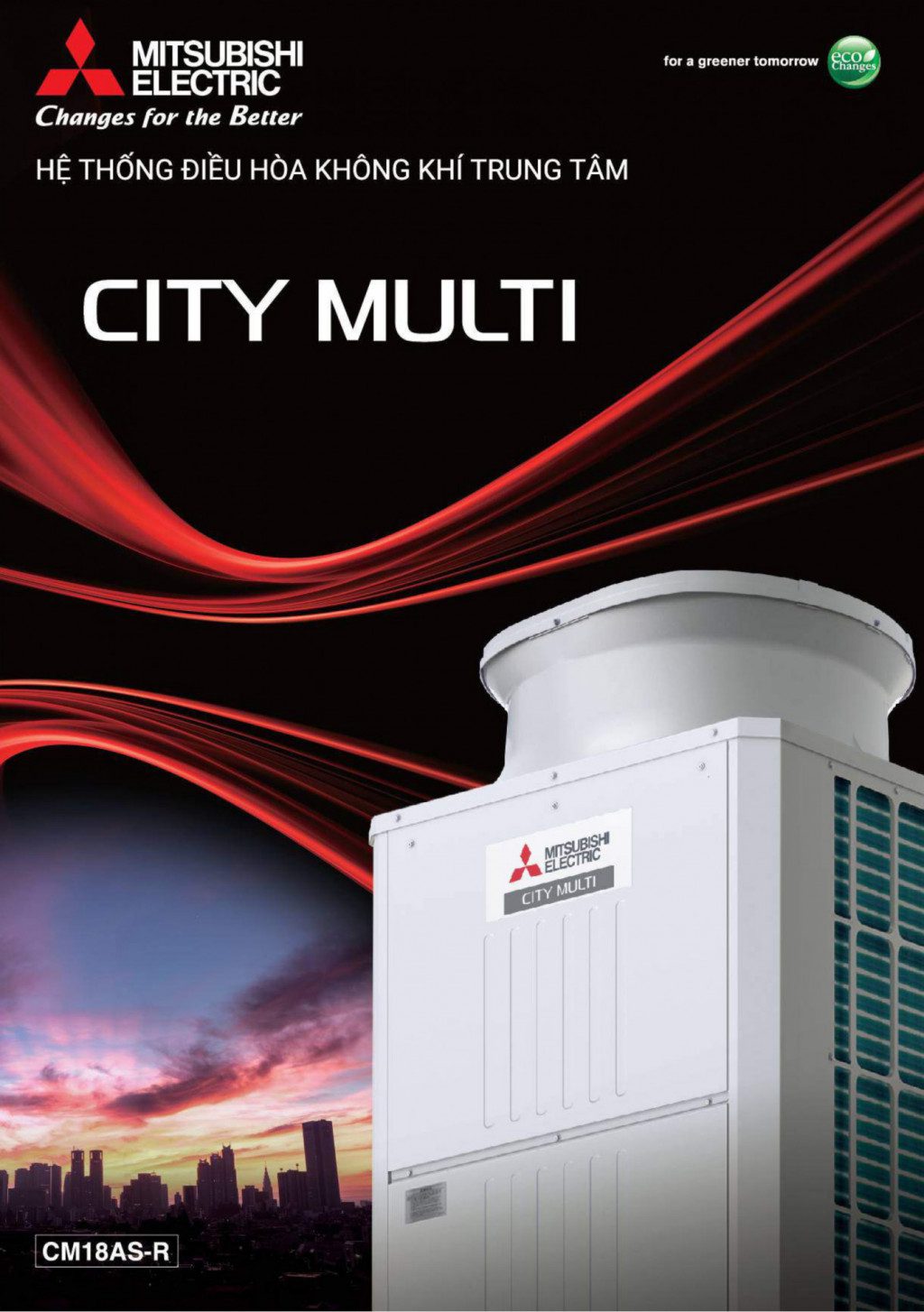 Center air conditioner Samsung (DVM), LG (Multi V)
Samsung and LG are two brands from Korea and also entered the central air conditioner market quite early, and are also promoting in the Vietnamese market. The advantage of Samsung and LG central air conditioners is that they have many breakthrough features, beautiful designs, high capacity of outdoor units to meet large-scale projects.
Samsung and LG central air conditioners are all manufactured and imported complete in Korea, so the quality is guaranteed.
The prices of central air conditioners from Samsung and LG are currently quite good in the Vietnamese market because of fierce competition with companies from Japan. Can be viewed cheaper than Daikin, Panasonic 20-30%. So this is considered a good choice for business projects, commercial projects that need not high investment capital, quick capital recovery time.
Above are the preliminary assessment of SAVA M&E about central air-conditioning manufacturers, to learn more about central air conditioners, you can contact directly with SAVA M&E for advice and selection of air conditioners. center suitable for your project.
Contact information SAVA M&E Joint Stock Company
Website: https://www.savame.com
Email: [email protected]
Phone: (028) 3512 2727 | Hotline: 0978 829 829 (Mr. Hung) | 0869 173 168 (Ms. Thao Nguyen)

Address: 168/75 D2 Street, Ward 25, Binh Thanh District, Ho Chi Minh City
Best regards,
SAVA M&E