Description
Mitsubishi Heavy Air Conditioner SRK18YT-S5 / SRC18YT-S5 Inverter Gas R410A (2.0 HP)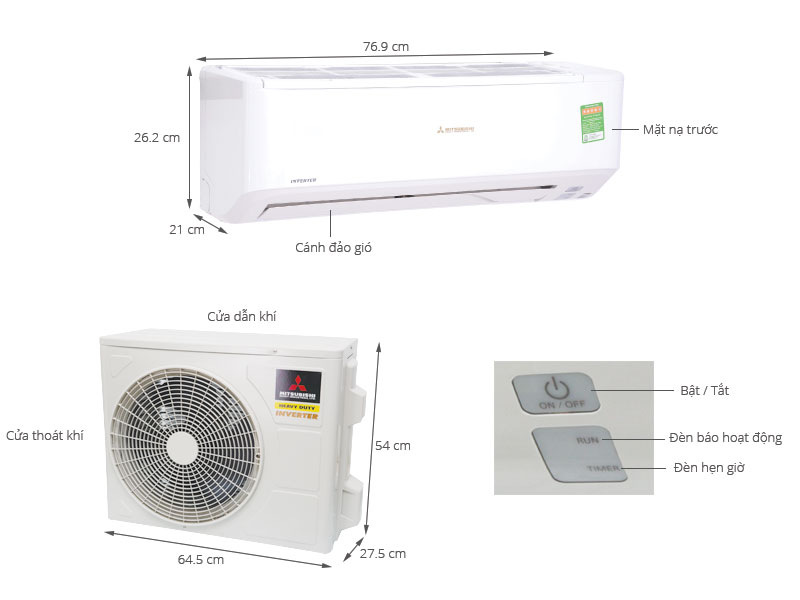 Mitsubishi Heavy SRK18YT-S5 / SRC18YT-S5 is an air conditioner from Mitsubishi Heavy, a famous Japanese refrigeration company. The air conditioner owns a simple design, not too fussy but still stands out thanks to the elegance and sophistication in each line.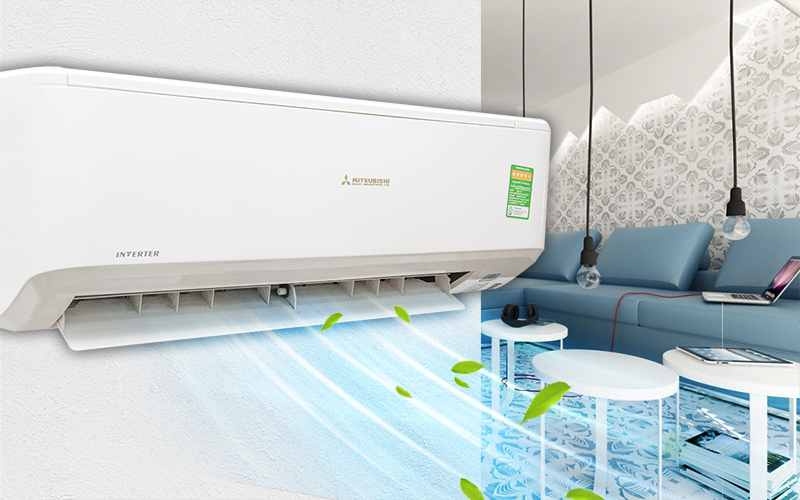 2.0 HP cooling capacity effectively cools spaces under 30 m2
Modern antibacterial technology from Mitsubishi Heavy
Not only helps create comfortable coolness for users, but also acts as a purifier of the air, giving users fresh breeze thanks to the Solar Filter deodorizing filter. The body with paint coating is capable of releasing negative ions to deodorize even when the machine is not operating.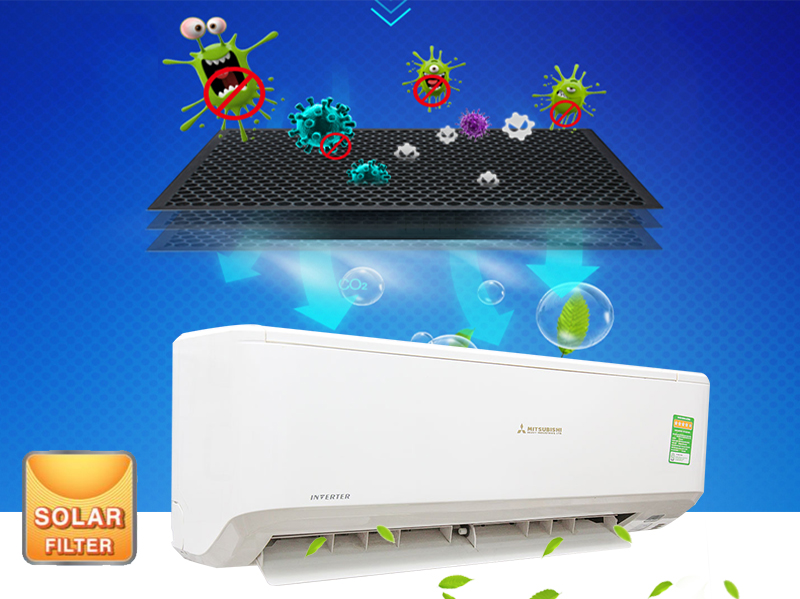 Refrigerate quickly, evenly
Fast cooling mode is also an outstanding advantage of the Mitsubishi Heavy Air-conditioner SRK18YT-S5. With this mode, the cooling process will be accelerated faster than the normal mode. The machine will only take about 15 minutes to give you and your family a cool atmosphere to relax.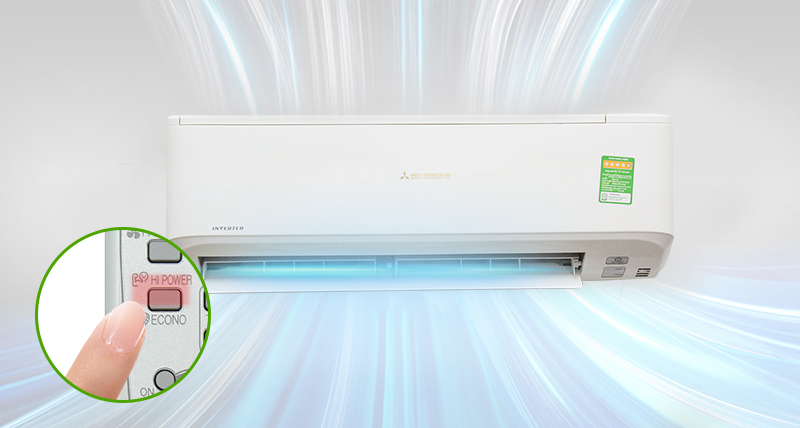 Inveter saves electricity
Mitsubishi Heavy Air Conditioner SRK18YT-S5 uses Inveter inverter technology, which saves significantly on electricity costs, while also helping the engine to operate steadily and smoothly. (See more advantages of inverter air conditioners).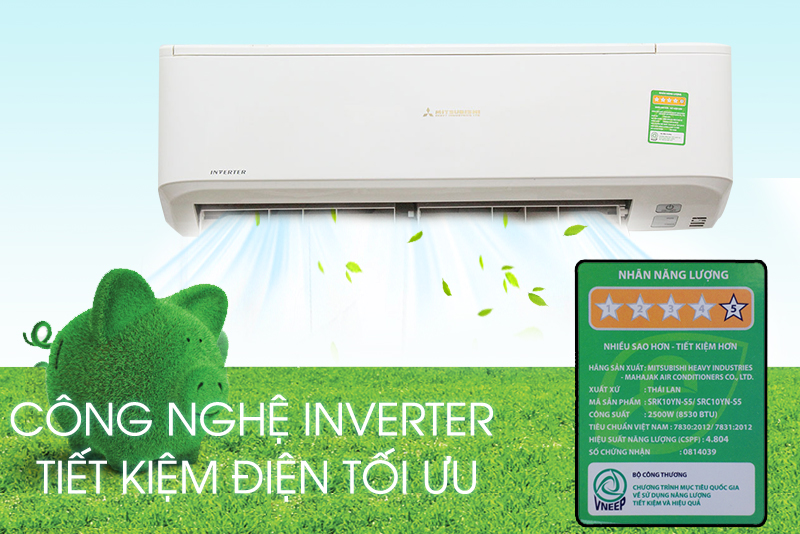 Smart power saving mode
When the room is few people, the outdoors is not too hot or need to cool quickly, with just one button on the control, the air conditioner will switch to power saving mode to reduce power consumption without losing the your comfort.