Description
Mitsubishi Heavy Air Conditioner FDUM140VF / FDC140VN 6.0 HP Inverter Gas R410A
INVERTER-TYPE AIR CONDITIONER - LOW / AVERAGE PRESSURE
Heavy FDUM140VF / FDC140VN 6.0 HP Gas R410A Two-way refrigeration / heating product line High-end (Micro Inverter) about European standards Energy saving at the highest CLASS A - A ++

Automatic static pressure control (ESP): External static pressure (ESP) can be set by adjusting the ESP button on the wire controller.
Transparent inspection window: When the drain pan is dirty, it can be checked easily through this transparent window without having to remove it.
Improved installation capabilities: Drain pump is pre-installed with a pipeline lift of 600mm. The indoor unit is completely oiled under the ceiling, suitable for luxurious interior spaces.
The control system has a variety of options:
Mitsubishi Heavy Air Conditioner FDUM140VF / FDC140VN 6.0 HP Gas R410A has many diverse control systems for you to choose from.
FACILITY FUNCTION
---
Automatic interpolation mode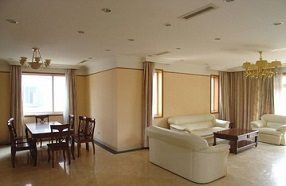 Automatically selects operating mode and set temperature based on the inverter's interpolation algorithm.
Automatic mode
Automatically selects the operating mode (Cool, Heating, Dry) according to room temperature at the time of setting.
---
ERROR CHECK AND MAINTENANCE FUNCTION
Mitsubishi Heavy Air Conditioner FDUM140VF / FDC140VN 6.0 HP has functions such as:
Thaw mode by microprocessor circuit
This mode helps to defrost itself and minimizes over-operation of the machine.
Function automatic error when there is a problem
In the event of a machine malfunction, the microprocessor will automatically diagnose and report the error. (Please contact your local WARRANTY STATION for inspection and repair).
---
FACILITY AND ECONOMIC FUNCTION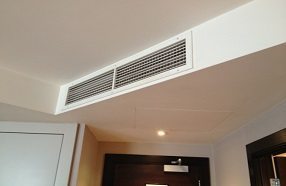 Mitsubishi Heavy Air Conditioner FDUM140VF / FDC140VN 6.0 HP Gas R410A also has the following functions:
Dehumidification mode
Reduces humidity by controlling refrigeration cycle interruption.
Sleep mode
Helps to automatically control the temperature during the set time to ensure the room temperature is not too cold or too hot.
Off timer - Time to turn off the computer
The machine will automatically turn off according to the set time.
On Timer mode - Time to turn on the machine
Time to start the machine automatically. The machine can start up early compared to the set time to help the desired room temperature when starting using.
OTHER FUNCTION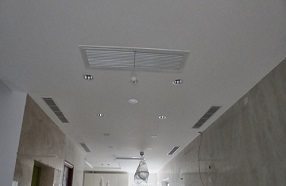 Start button
The ON / OFF button on the indoor unit is used when the remote controller cannot be used.
Auto-start function
In cases where the power is suddenly disconnected, the machine will automatically reactivate when there is power and operate in the mode before the power was turned off.