Description
Mitsubishi Electric Air-conditioner MS-HP25VF
Smart power saver Econo-Cool
Mitsubishi Electric air conditioner MS-HP25VF is equipped with an Econo Cool feature that automatically adjusts the wind direction based on the temperature at the air outlet. Therefore, the set temperature can be 2 ° C higher than normal mode (without this feature) without sacrificing comfort and increasing energy saving efficiency to 20%.

Rapid cooling
The Power Cool function increases the maximum fan speed 10% when activated. Helps air conditioning to operate strongly to quickly reach the desired temperature, for you to enjoy the cool air as quickly as possible.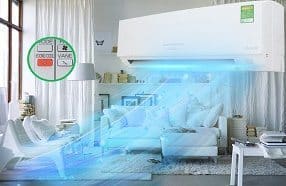 Membrane Anti-Allergic Enzymes
Mitsubishi Electric Air Conditioner MS-HP25VF is equipped with a new generation of anti-allergic enzyme membrane that filters out dust, pollen and allergens.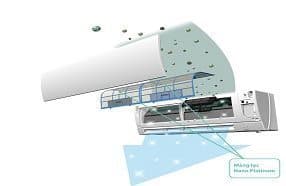 Nano Platinum filter
Nano Platinum filter has antibacterial and deodorizing effect to keep the air in the room fresh and comfortable.
Rust resistance
All units of Mitsubishi Electric air-conditioner outdoor units are treated to increase their life with a special anti-rust paint.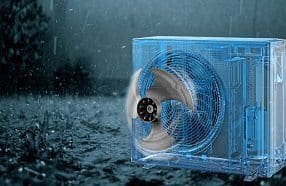 Easy to clean
Easy clean is a Mitsubishi Electric exclusive design with a removable front panel and easy cleaning without the need for professional tools.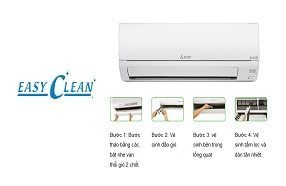 Reuse existing pipes
Reuse existing air conditioner pipes, helping to save costs when you need to use Mitsubishi's Inverter air-conditioners.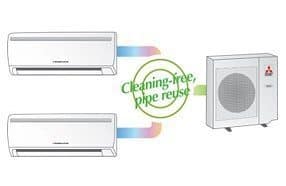 Smooth operation
The "Fuzzy I feel" function of the Mitsubishi Electric air conditioner MS-HM25VA has the ability to automatically adjust the room temperature based on daily usage habits.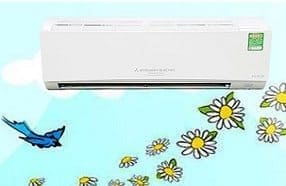 Metal box containing electrical circuit
This special metal box protects electrical equipment from dirt, ensures good operation, is safe to clean, and prevents fire in the event of an electrical failure.