Description
Daikin Air Conditioner FCNQ30MV1 / RNQ30MY1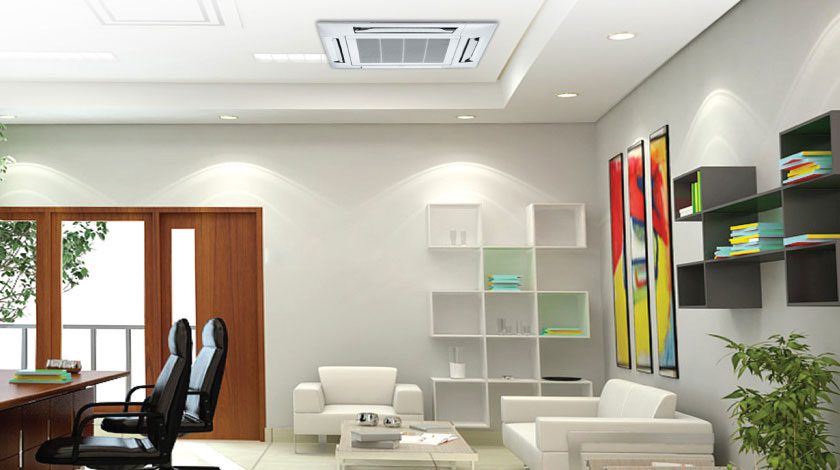 Daikin air conditioner FCNQ30MV1 / RNQ30MV1 new standard from Cassette indoor unit blowing 360 degree uniform air
Avoid uneven temperature and draft discomfort.
The circular blowing direction distributes the temperature evenly
Adapts easily to any installation space
Compact design, quiet operation
Easy and quick installation
Easy to maintain
Uniform square panel for all capacities ensures aesthetics when multiple devices are installed in the same space.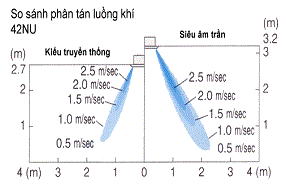 Daikin air conditioner FCNQ30MV1 / RNQ30MY1 outstanding features:
Diverse indoor units: Daikin meets all customer needs with a diverse range of products (ceiling-mounted cassette units, ceiling-mounted indoor units, duct-mounted indoor units, floor-standing refrigerators) and power supply (1 phase and 3 phase)
Easy-to-use navigation remote with weekly scheduling feature
Simple, modern design with bright white color suitable for all interior design.
Daikin Ceiling Cassette FCNQ30MV1 / RNQ30MY1 is easy to use and smooth to operate by following directions
Outdoor heat sink fins are treated against corrosion
In order to improve durability by improving resistance to salt corrosion and air pollution, the corrosion treated heat exchanger (acryl pretreated) is used for the exchanger. heat at the outdoor unit.
Quiet operation: Depending on the type of indoor unit, the noise level ranges from 32 dB (A) to 45 dB (A). Outdoor units operate from 48 dB (A) to 58 dB (A). The data are based on "Examples of Sound Levels", Ministry of the Environment, Japan, November 12, 2002.
Easy installation and maintenance: Pre-charged refrigerant up to 15 meters (Applies to model RNQ30-48M). Easy to set up by connecting pipes in 4 directions (Applicable to model RNQ30-48M).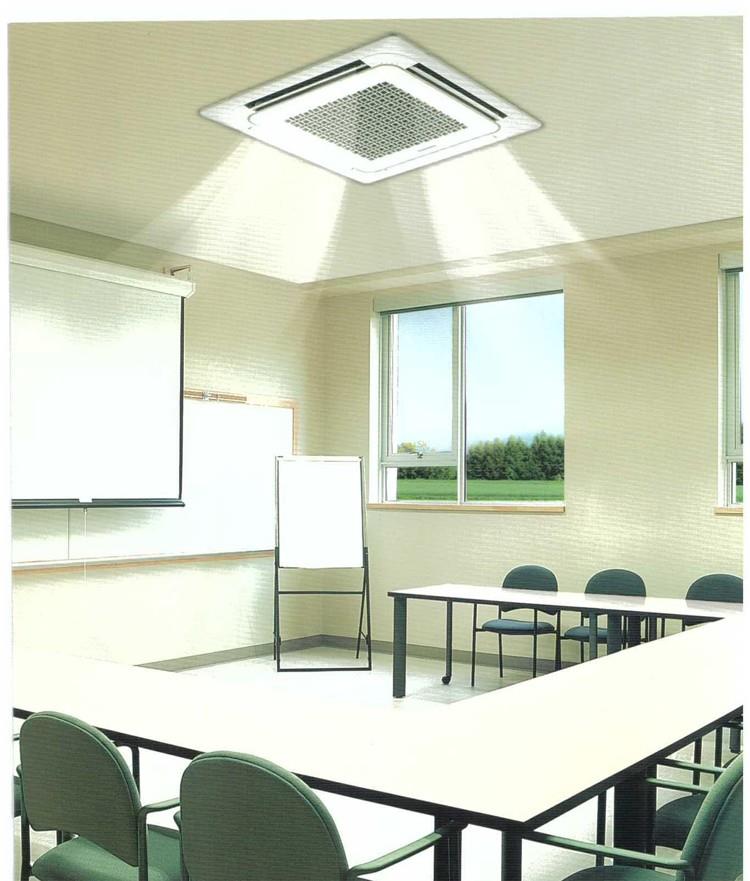 TECHNICAL SPECIFICATION:
Product code: Daikin FCNQ30MV1 / RNQ30MY1
Manufacturer: Daikin (Japan)
Horsepower: 3.0 Horses (3.5 HP)
Origin: Thailand
Warranty: 1 year for indoor unit, 04 years for Block machine