We are living in an age where technology and science are more powerful than ever. But with that, the issues of the energy environment are also hot and there seems to be a lot to consider. We are now facing a transition between dependence on fossil fuels such as coal and oil and the replacement of renewable energy sources. The transformation is happening fast, but knowledge and choice is also required. This article will provide you with 5 misconceptions about alternative energy sources.
1. Clean coal is the answer?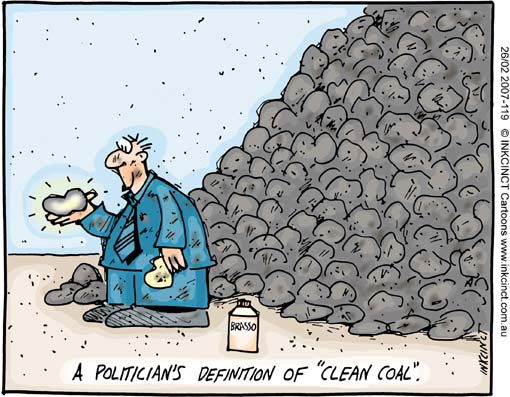 Coal has many problems, it is dirty and harmful to the environment. Some parameters indicate that coal-fired power plants account for about 59 of the total sulfur dioxide pollution in the United States, 40‰ of the total amount of CO2 released into the environment. In addition, the problem of coal is also smoke, damaging the ozone layer, human health ... And not to mention the negative problems in coal mining.
Even so, coal still plays an extremely important role in global energy production. And it's impossible to ask to stop it all. However, it seems that we have a solution to the problem of clean coal - in theory it could reduce the environmental damage.
It all seemed to be all right, but it wasn't. Since they are still polluting, there is only a reduction compared to coal. In addition, environmentalists also pointed out that coal mining is still highly dependent on geological changes, soil structure ... The idea of perfect clean coal is wrong, it can be a good alternative. than coal, but the negative impact cannot be completely eliminated, as well as the refined exploitation cannot serve the great demand of the world.
Solar energy will not provide enough electricity
Solar energy so far may not be too foreign to us. There are many common applications of this energy source in life such as hot and cold water heater, some type of car, ...
Solar power means the generation of electricity based on the thermal engine and the photovoltaic cell. Solar technologies are broadly described as either passive solar or active solar depending on how they capture, convert, and distribute solar energy. Active solar engineering involves the use of photovoltaic panels and heat-collected solar energy to harness energy. Passive solar engineering includes orientating a building towards the Sun, choosing materials with a favorable heat mass or dispersed light property, and spatial design for natural air circulation. (Source: Wikipedia).
However, we do not seem to fully exploit this energy source and have thoughts that solar energy will never be able to provide the necessary amount of electricity. People often only research and come up with small applications to promote the green living movement ... almost they have little effect on global energy consumption and we still have to depend almost completely. into the main fossil energy sources.
But perhaps this concept needs a little reconsideration because solar energy is absolutely capable of providing the amount of electricity we need. The United States Department of Energy (DOE) has estimated that solar energy in just 229 square kilometers in Nevada can provide enough electricity for the United States, estimated at 800 gigawatts of electricity. And that proves that the sun is fully capable of providing enough electricity. The only problem is how we exploit it. This of course depends on many factors.
In the future, it is certain that we will have to pay special attention to solar PV technology if we want a significant and large enough alternative.
3. Wind energy: expensive, noisy and harmful to birds?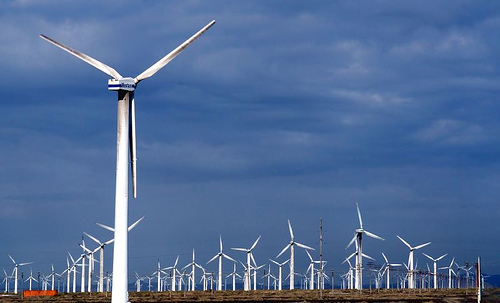 In addition to solar energy, wind energy is also an alternative energy source to look forward to. However, this type of energy production is said to be too noisy, expensive and they are likened to a bird mill (?). Are these rumors true or true ???
To be fair, they do kill birds. But look for a bit that every other human activity like construction, industry ... all kills this species and even many other species. And also according to the US Department of Energy, the number of birds killed by wind turbines is nothing compared to other reasons.
But even if it's not a matter of birds, there's another negative view of wind turbines - they make noise. But that's only in the past because with modern technology, they basically run relatively smoothly and smoothly. According to the US Department of Energy, if you stand about 229 meters from a wind turbine farm, the noise is just like a refrigerator in the kitchen. If 0 decibels is the ceiling and 140 is the pain threshold, the sound from the wind farm is between 35 and 45, sandwiched between a quiet bedroom (35 decibels) and a car traveling at 64 km / h. (55 decibels).
The final issue is cost. Like any other type of energy, we have to accept a large initial investment to go into the harvest. According to statistics, wind farms will on average return the energy used for production in 3 - 5 months. Since wind farms are dependent on variable weather patterns, operating costs tend to increase. The simple reason is that the wind will not blow at high speed for an entire year, which means that maximum theoretical electricity cannot be produced. But of course that compared to the initial investment, the long-term profits are still significant. And since it is an alternative energy source, we must have a certain trade-off initially. Wind energy is very promising for the environment and in the long term, even with consumers' pockets.
4. The Government has not paid enough attention, so new energy has not been developed much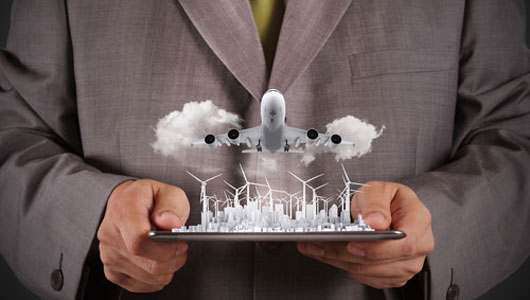 Government, of course government is always a problem. They are in power, encouraging or discouraging something will have a great effect. The new energy issue also seems to depend on the government's attitude. Many people have grumbled that without the government's incentives, alternative energies will go nowhere. We do not disprove this concept, but it is not entirely correct.
For some countries that do not pay much attention, investment in alternative energy does not seem necessary. Their problem is to distribute the money into many other areas for development.
In 2007, the United States provided $ 724 million in grants for wind power development projects, $ 174 million for solar and $ 14 million for geothermal energy. However, at the same time the amount invested in coal production was 854 million USD and 1.267 billion USD for nuclear energy. The above parameters give us an overview. Compared with the investment in coal or nuclear, the alternative energy is clearly neglected. But when viewed separately, the new energy has been invested a suitable large amount. This shows that the government may not pay much attention to this field but it is certain that it is still developing and in the future it will be more than that, in addition, we should see separately, not in terms of perspective. too big because the world is still mainly dependent on fossil fuels. The process of building the foundation has just begun and there is no need to pour huge amounts of money into it.
5. Alternative energy cannot completely replace fossil fuels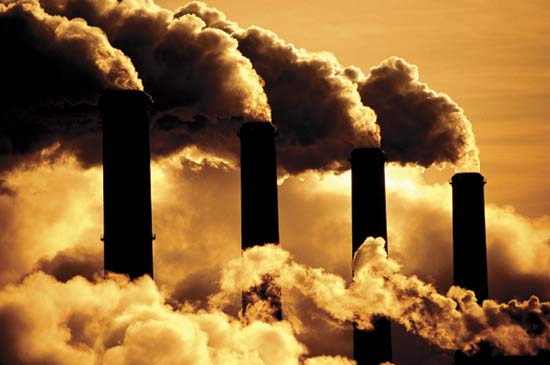 We have spent too many centuries dependent on the earth's black blood source - oil. And this is a non-renewable resource so we'll have to say goodbye to it soon. And can our civilization continue by relying solely on renewable energy sources such as wind and the sun?
In 2007, fossil fuels accounted for nearly 72 of US electricity production, while hydroelectricity provided only 5.8 and other renewables provided only 2.5 [source: Manhattan Institute] . It is estimated that by 2030 fossil fuels and uranium will remain the main sources.
And with the relatively gradual development of alternative energy, it is understandable to think that this source of energy can never replace fossil fuels. But the problem is that we are facing many risks and require a new direction. And the impossible will also have to become possible.
It is essential to promote the development of these energy sources. The transition will take a long time, but it's not impossible. We have many types of alternative energy such as wind, solar, tide, ... the future replacement is completely to expect.