Starting from December 2019, Daikin announced to stop supplying the Package Air-conditioner line, one of the most optimal options for the Factory. Instead, it was replaced with the Air conditioner line Static Blower cold one way, frequency 50Hz with two types FDN-H Series and FGN-H Series brings many advantages to optimize the Air-conditioning system for the Workshop.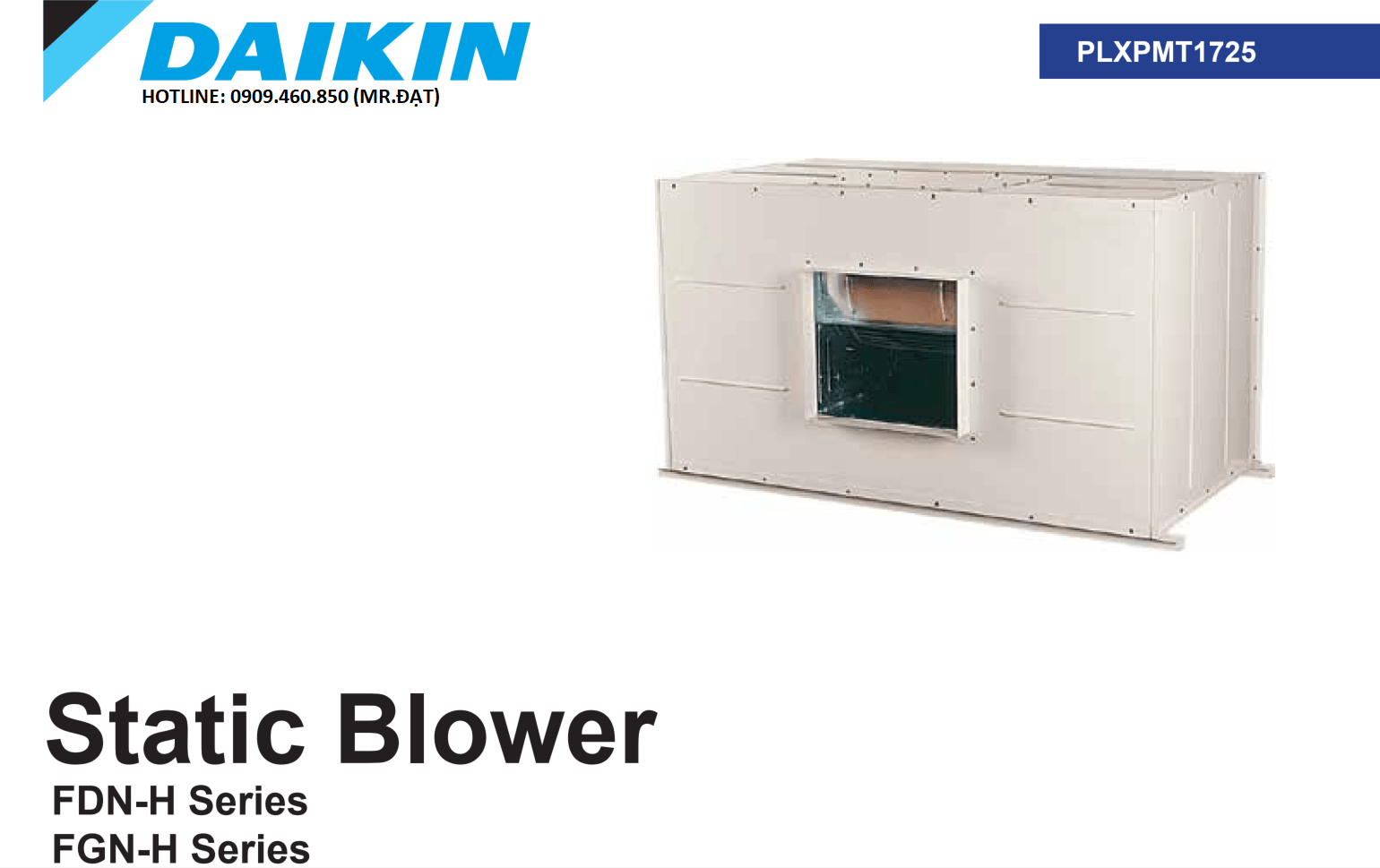 So, what are the advantages of Static Blower?
Static Blower Indoor Unit:
The indoor unit is protected by an electric galvanized mild steel case, coated with epoxy polyester for maximum corrosion protection.
Air quality is further enhanced with the design of 2 inch wide rails for installation and operation with the dust filter in the future.
The cold load is distributed in a partial fashion, meeting the necessary cold load needs and saving energy consumption.
With the technology of using seamless copper pipes with grooves inside the tube to increase heat exchange efficiency.
Equipped with a layer of insulation made of Polyethylene (PE) material, which helps to resist fouling and withstand strong impacts, heat insulation.
The belt-driven fan motor makes the indoor unit control suitable for a wide range of head pressure levels (Note that only current above 12.5HP).
The airflow out of the fan can change the direction of blowing horizontally or vertically to help control the ceiling height (Note only applies to the flow above 12.5HP).
Static Blower Outdoor Unit:
The Outdoor Fan Motor is designed with dust-resistant bearings for smooth operation and reliability. At the same time IP55 provides increased protection when operating outdoors.
The hot air exhaust direction can be flexibly handled according to the conditions where the installation space can blow vertically or horizontally.
High efficiency compressor.
Refrigerant piping allows up to 75m.
Maintenance valve cluster helps maintain flexibility when checking and measuring system parameters.
Optimal design with equipment layout including: fan control panel, dodge machine, fan, ... to help optimize the operation of warranty, maintenance and repair services.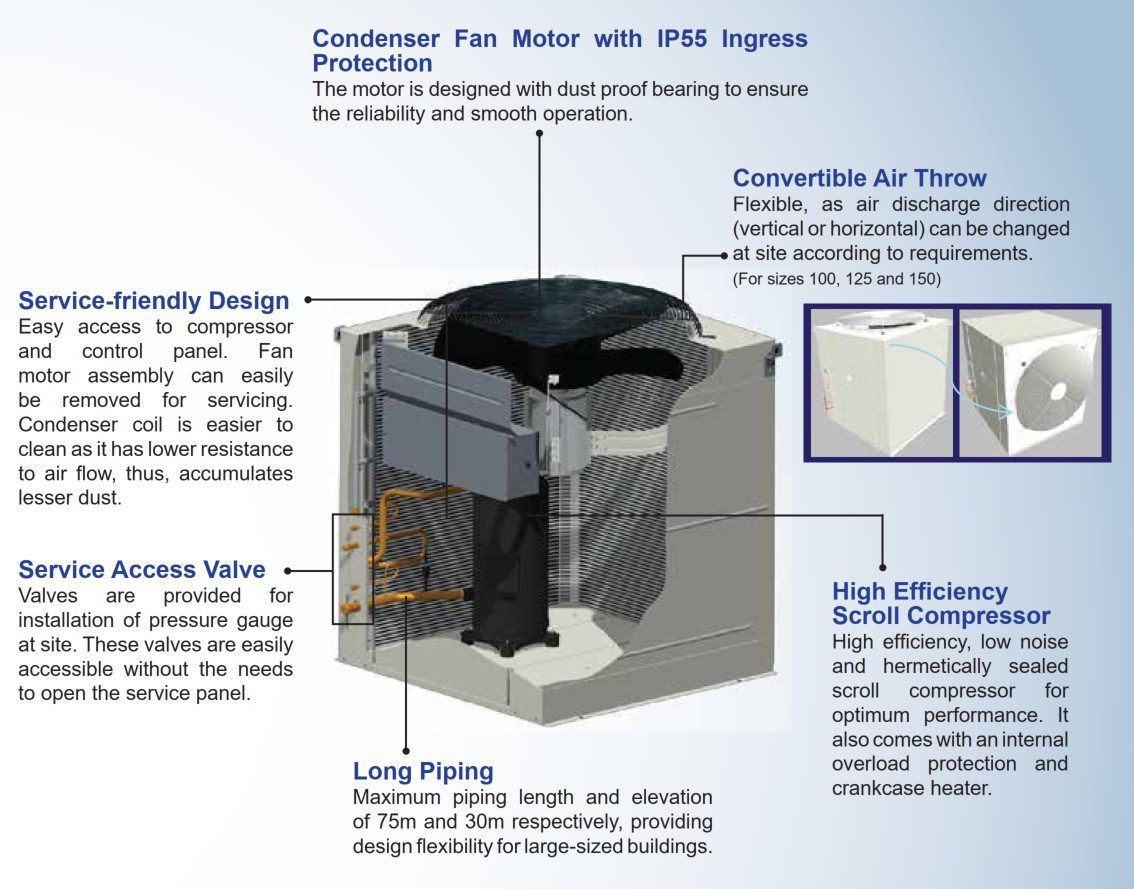 How to control the Static Blower?
The device is integrated with a wired controller model: BRC51A62 / 64 or BRC51C61. With lots of features to control temperature, fan speed, and many other smart settings, ...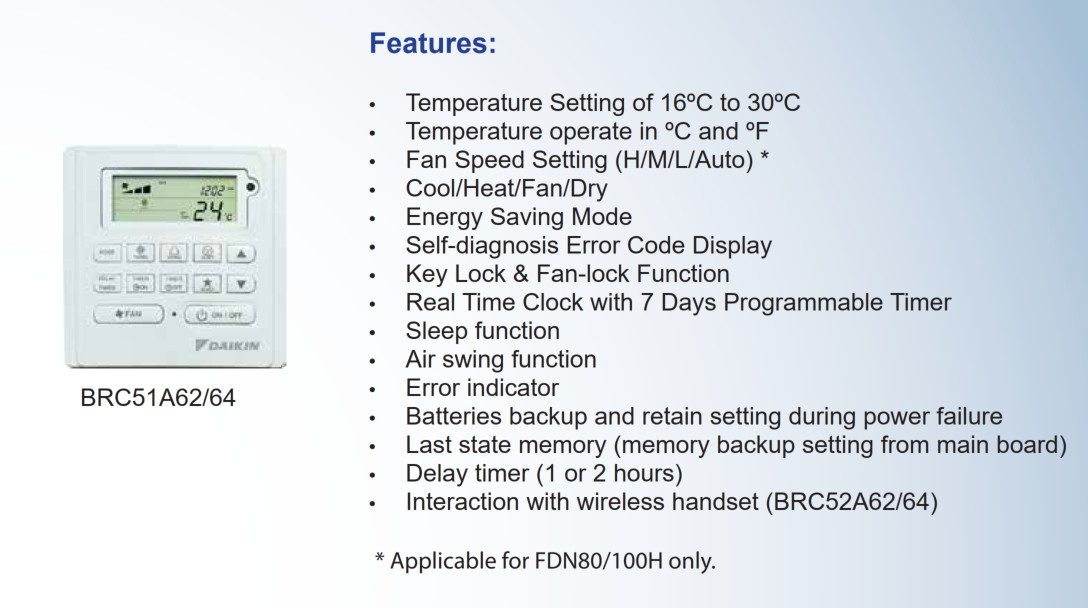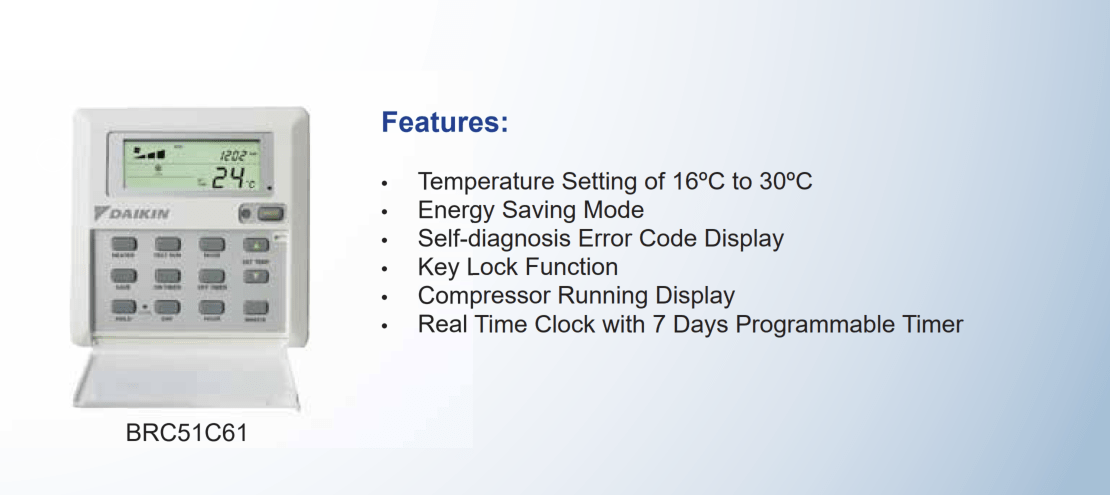 What are the Specifications of a Static Blower Air Conditioner?
Capacity of Static Blower Refrigeration is designed wide from 80,000BTU / H ~ 8HP up to 600,000BTU / H ~ 60HP to meet the requirements of all cooling spaces of the Workshop.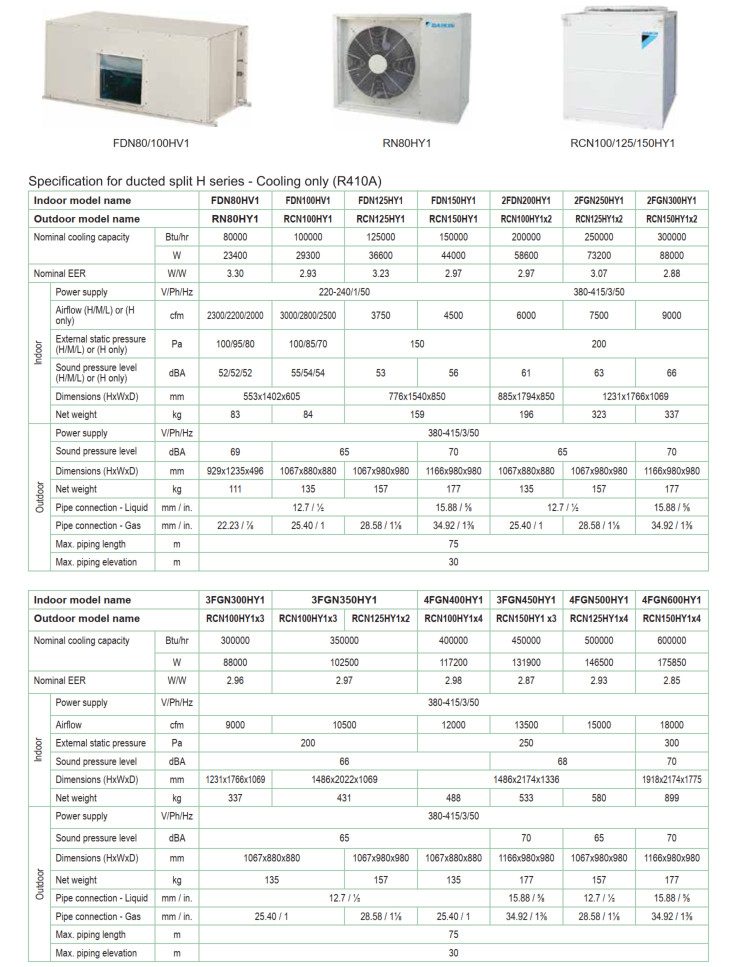 What is the price of the Static Blower?
In order to be more competitive in the Air Conditioner market for this Factory, the Daikin price applied to this Static Blower line is only 5-7% higher than the predecessor Package, showing that this change has no effect. enjoy much on investment costs.
For more information about product specifications, please download the catalog below.
To apply Static Blower Refrigeration products to your project, please contact us immediately for advice on calculation and selection of the right product.