Kiểu dáng hiện đại của Daikin FHA140BVMA/RZF140CVM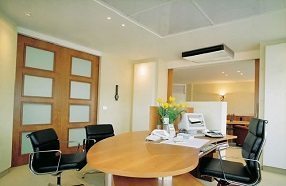 Daikin ceiling ceiling air conditioner with sophisticated design, modern design. The air-conditioner lid closes neatly when not in use.
Automatic air reversal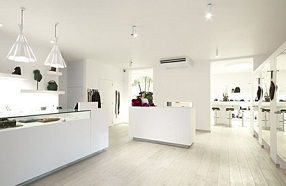 Máy lạnh áp trần Daikin  có chức năng đảo gió tự động (từ trên xuống và từ dưới lên) mang lại cảm giác thoải mái cho bạn. Miệng gió rộng giúp phân tán luồn gió với góc mở 100°. Ngoài ra cánh hướng gió có thể tạo hướng gió xuống với góc 50°.
Smooth operation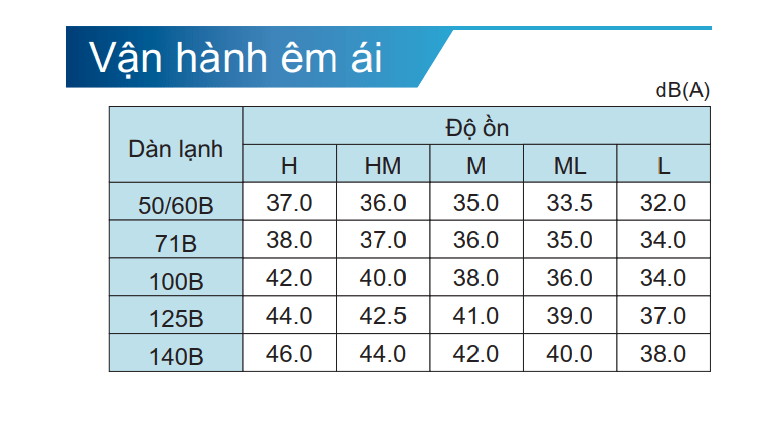 Máy lạnh áp trần Daikin FHA140BVMA/RZF140CVM với công nghệ động cơ quạt một chiều kết hợp cánh quạt rộng sirocco và bộ trao nhiệt lớn mang đến luồng khí nhiều hơn và giữ cho máy hoạt động êm ái.
Suitable for high ceilings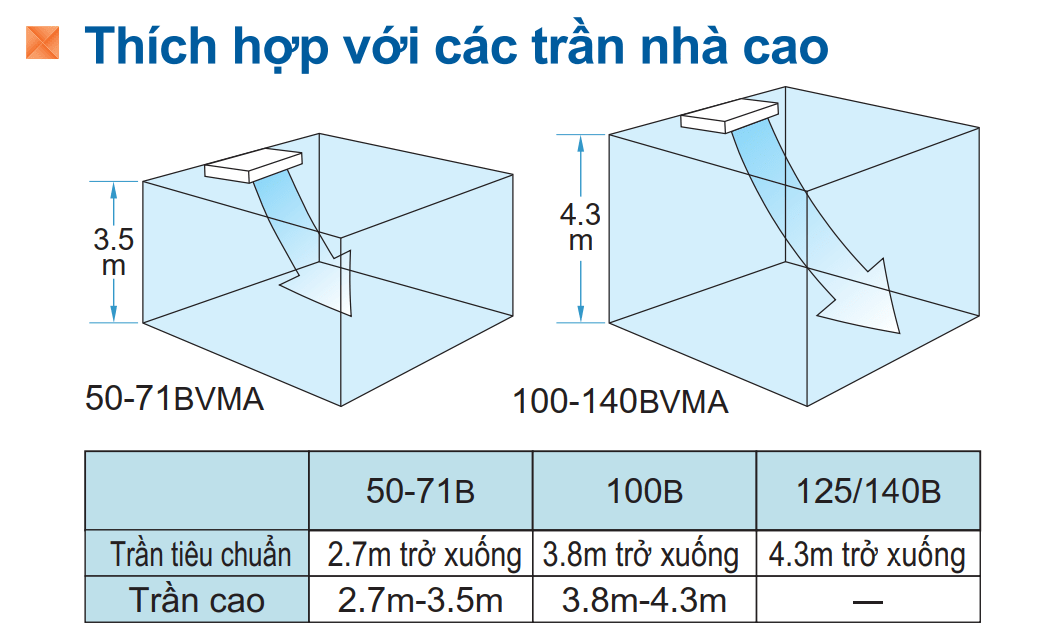 Ceiling ceiling air conditioner Daikin FHA140BVMA/RZF140CVM có thể dễ dàng lắp đặt máy ở bất kỳ vị trí nào với độ cao trần cho phép lên đến 3.5 m.
Oil resistant mesh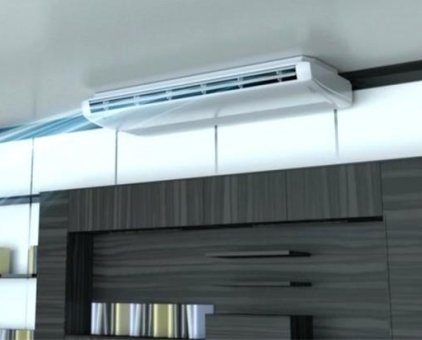 Sử dụng lưới hút gió với chất liệu nhựa chống bám dầu. Điều này giúp tăng độ bền khi sử dụng máy trong các nhà hàng hoặc các môi trường tương tự.
Easy maintenance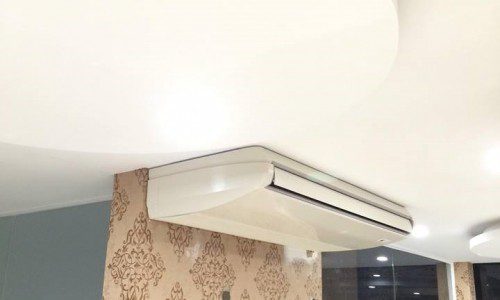 Drain pump system (optional) with silver ion antimicrobial agent helps to prevent the growth of mold, odor-causing bacteria and clogging the drain pan. The machine surface is flat and the machine can be cleaned easily.
Technical data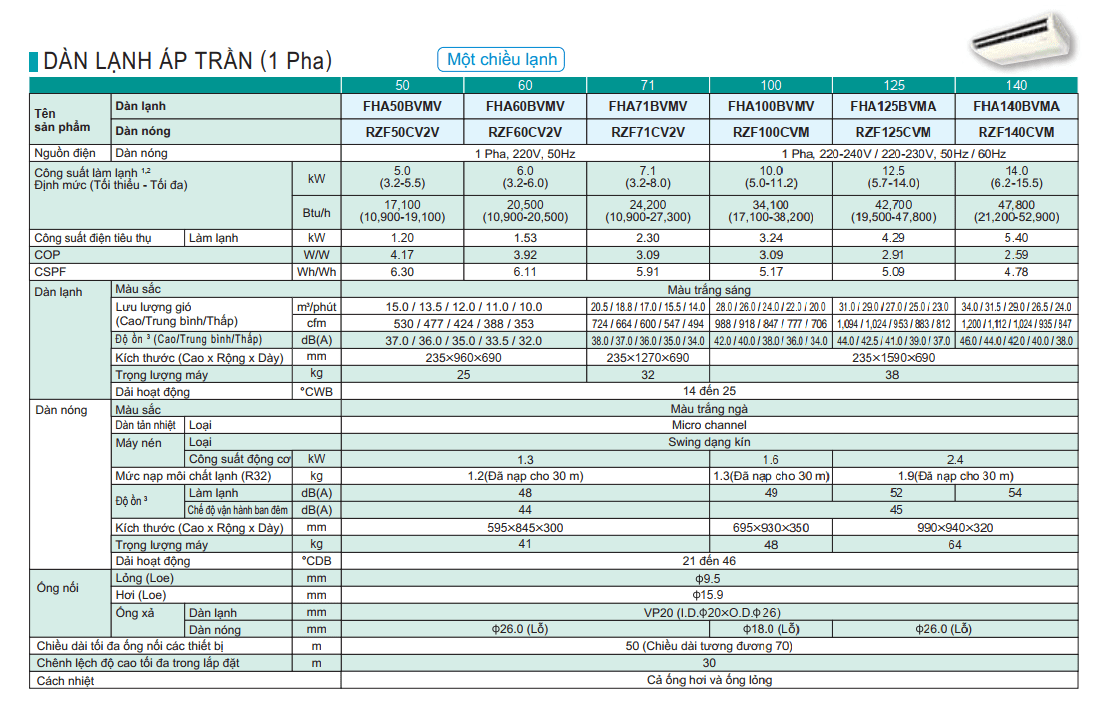 Product prices and purchases please see the website: https://dienmaygiatot.com/p/may-lanh-ap-tran-daikin-fha140bvma-rzf140cvm-6-0-hp-inverter-gas-r32/
For more information, please contact: ELECTRICAL APPLIANCES GOOD PRICE
Best regards,