Modern design of Daikin FHA140BVMA / RZF140CVM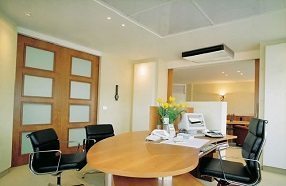 Daikin ceiling ceiling air conditioner with sophisticated design, modern design. The air-conditioner lid closes neatly when not in use.
Automatic air reversal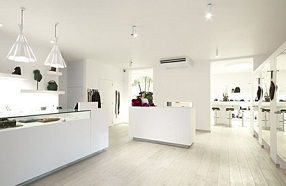 Daikin ceiling ceiling air conditioner with automatic swing function (from top to bottom and from bottom up) brings you comfort. Wide air intake to disperse airflow with 100 ° opening angle. In addition, the wind deflector can direct downwind with an angle of 50 °.
Smooth operation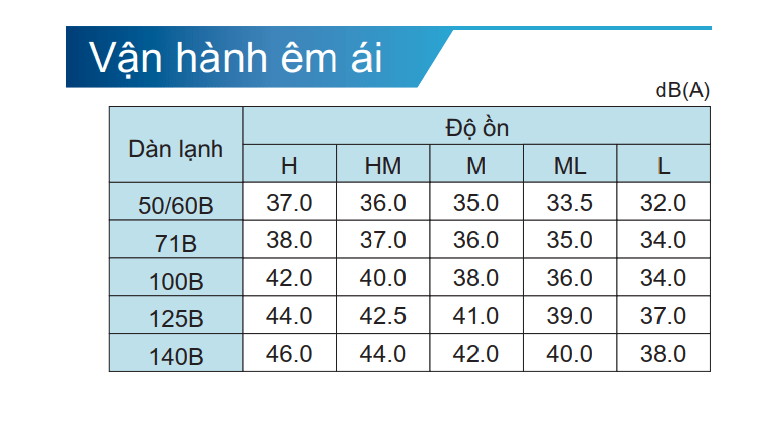 Daikin Ceiling Suspended Air Conditioner FHA140BVMA / RZF140CVM with DC fan motor technology combines a large sirocco fan blade and a large heat exchanger to provide more airflow and keep the machine running smoothly.
Suitable for high ceilings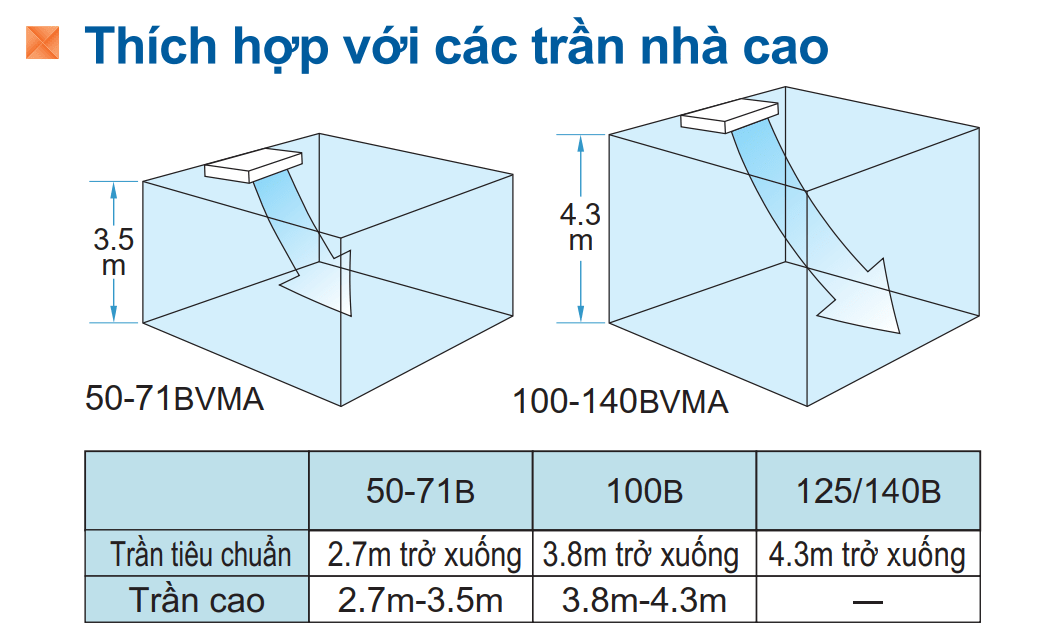 Ceiling ceiling air conditioner Daikin FHA140BVMA / RZF140CVM The unit can be easily installed in any position with the permitted ceiling height up to 3.5 m.
Oil resistant mesh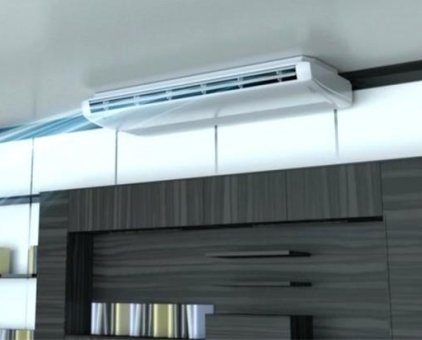 Use an inlet mesh with oil-resistant plastic. This provides increased durability when using the machine in restaurants or similar environments.
Easy maintenance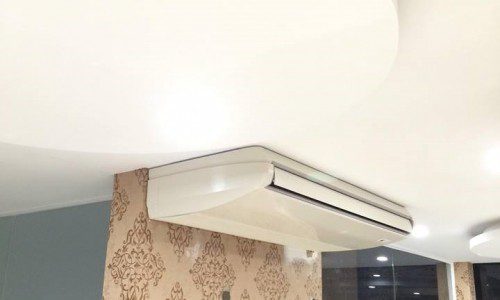 Drain pump system (optional) with silver ion antimicrobial agent helps to prevent the growth of mold, odor-causing bacteria and clogging the drain pan. The machine surface is flat and the machine can be cleaned easily.
Technical data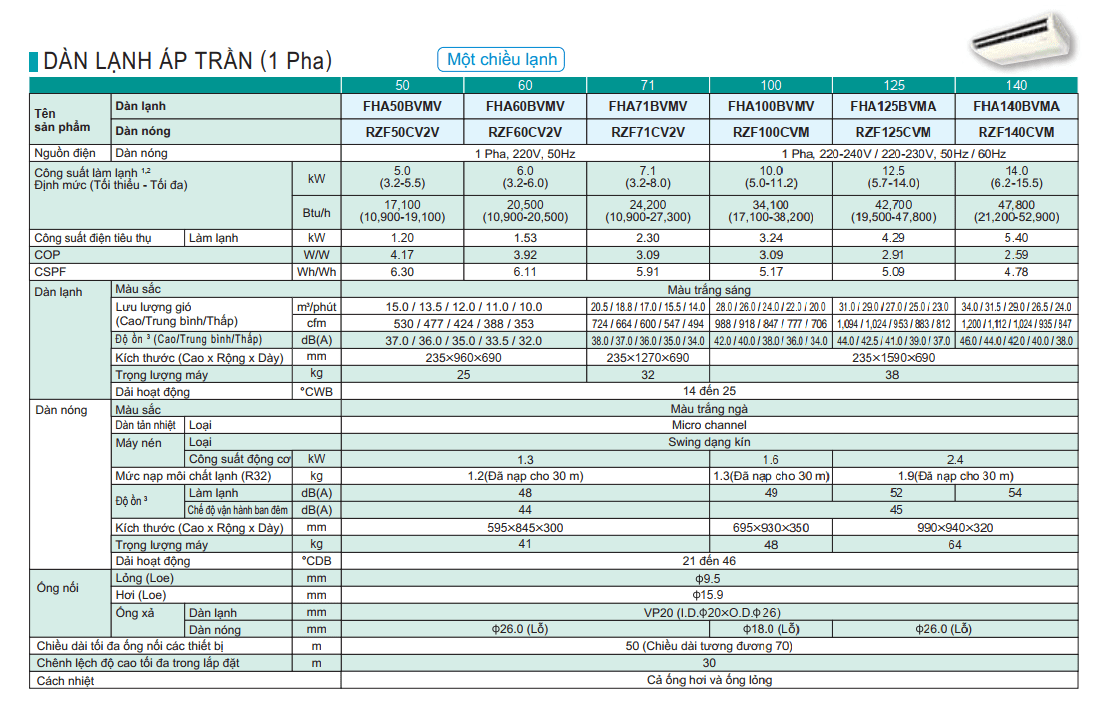 Product prices and purchases please see the website: https://dienmaygiatot.com/p/may-lanh-ap-tran-daikin-fha140bvma-rzf140cvm-6-0-hp-inverter-gas-r32/
For more information, please contact: ELECTRICAL APPLIANCES GOOD PRICE
Best regards,