Daikin FCNQ30MV1 / RNQ30MY1 có Mặt nạ vuông đồng nhất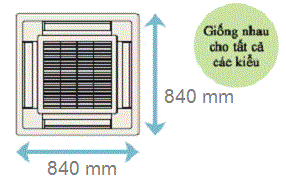 All models from 13NQ to 48NQ use the same panel size. Although installing many devices, but still ensuring the uniformity of the body and harmony in terms of aesthetics. This makes it easier for you to arrange ceiling lighting and interior design.
Compact design and quiet operation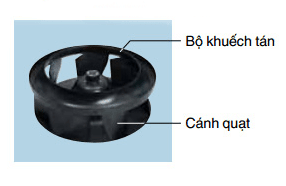 The indoor units use a turbine fan with an aerodynamic diffuser. Wind resistance has been reduced by coordinating the fan blade and diffuser to regulate the air flow inside the device. The turbine fan has a diffuser that runs smoothly and is compactly designed.
Multi-thread blowing system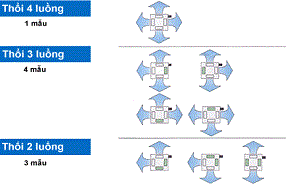 When setting the two-way or three-way blow mode, a blow-mouth shield (option) must be used to close unused exits.
Self-adjusting blowing direction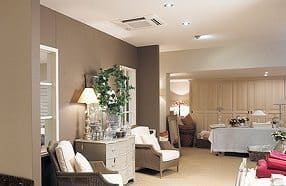 The last blow direction is stored in memory and when the device is turned on next time the memory will automatically select the blow mode stored in it. (At the factory, the air deflection angle is set by default to 65 degrees for heating and 35 degrees for cooling.) This position can be changed using the remote control.
Blowing direction can be selected when installed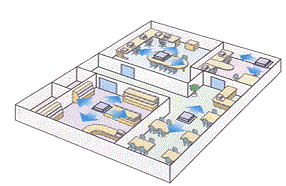 Máy lạnh âm trần Daikin FCNQ30MV1 / RNQ30MY1 có thể chọn hướng thổi cho máy sau khi lắp đặt vì hệ thống thổi đa luồng thật tiện lợi. Khi sử dụng chế độ thổi hai hoặc ba luồng có thể làm tăng tiếng ồn vận hành của thiết bị.
Spreads the air widely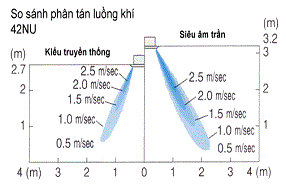 A new type of air dispersion allows increased airflow without increasing wind speed. Air can be dispersed further than before.
Can be installed on high ceilings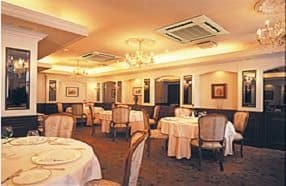 Máy lạnh âm trần Daikin FCNQ30MV1 / RNQ30MY1 có thể dễ dàng lắp đặt máy ở vị trí nào với độ cao trần cho phép lên đến 2.7m-3m.
Coating against dust and bacteria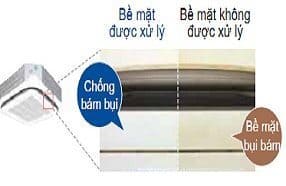 Máy lạnh âm trần Daikin FCNQ30MV1 / RNQ30MY1 được trang bị lớp chống bụi bẩn ngăn bụi bám vào, giúp dễ dàng vệ sinh và bảo dưỡng máy lạnh.
Easy to install and maintain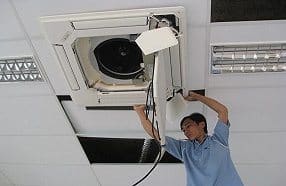 Với độ dày chỉ 256 mm, máy lạnh âm trần Daikin FCNQ30MV1 / RNQ30MY1 có thể được lắp đặt bên dưới các trần nhà hẹp. Ngoài ra với trọng lượng nhẹ, không cần sử dụng thiết bị nâng khi lắp đặt đối với tất cả các model.
Product prices and purchases please see the website: https://dienmaygiatot.com/p/may-lanh-am-tran-daikin-fcnq30mv1-rnq30mv1-3-5-hp/
For more information, please contact: ELECTRICAL MGOOD PRICE
Best regards,