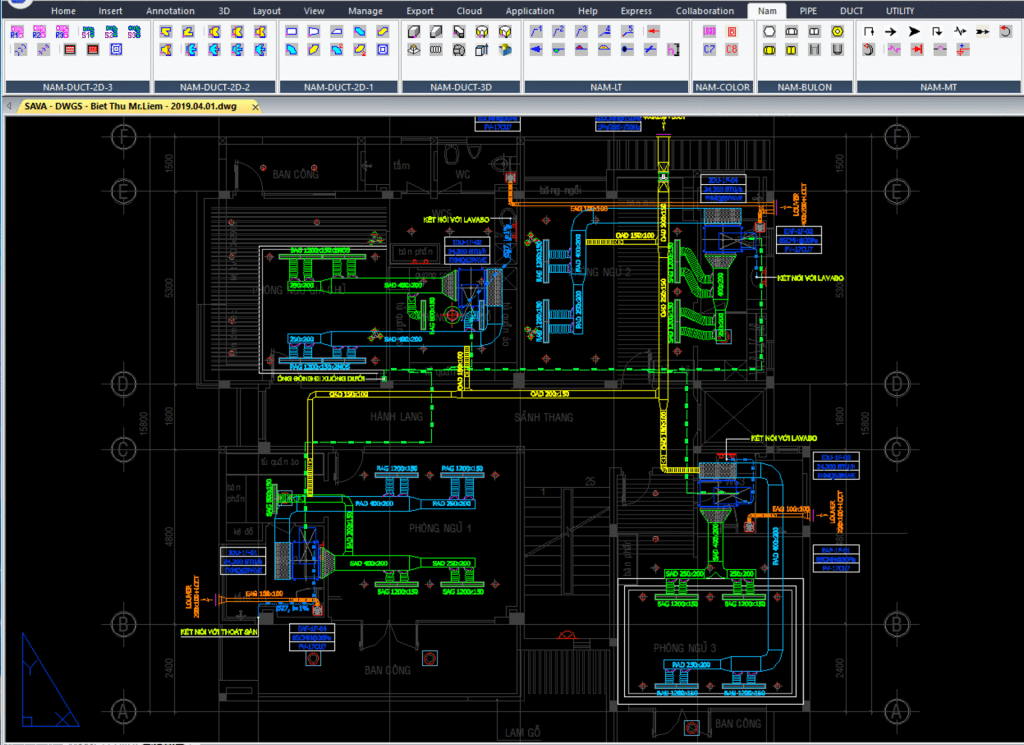 This article guides you on how to install wind pipe drawing tools (Lisp Nam), plumbing, .. to easily and quickly make a professional M&E drawing.
First, download the latest wind pipe drawing tool at: https://www.savame.com/cong-cu-ve-ong-gio-trong-autocad/
Extract this folder to any place you like, for example C: \
Go to the CAD software and run the command Menuload Here you load the following 2 files:

acadNAM (ribbon) .cuix
HVAC15-ribbon.cuix
4. Enter the OP command to open the window OptionThen you go to the card File. Here you enter additional 3 paths as follows in the section Support File Search Path as shown below.
D: \ 1.CAD \ HVAC15.6
D: \ 1.CAD \ HVAC15.6 \ Nam
D: \ 1.CAD \ HVAC15.6 \ ICON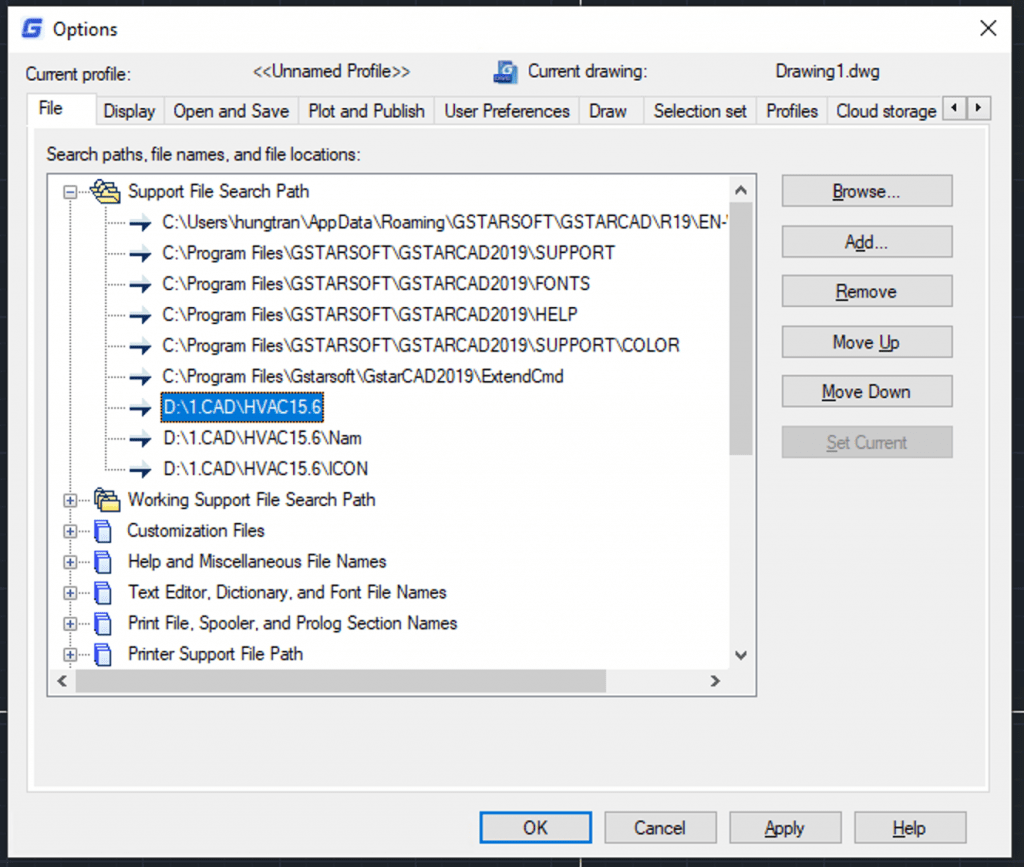 Once installed, you can use the tools to draw wind pipes, plumbing pipes, ..