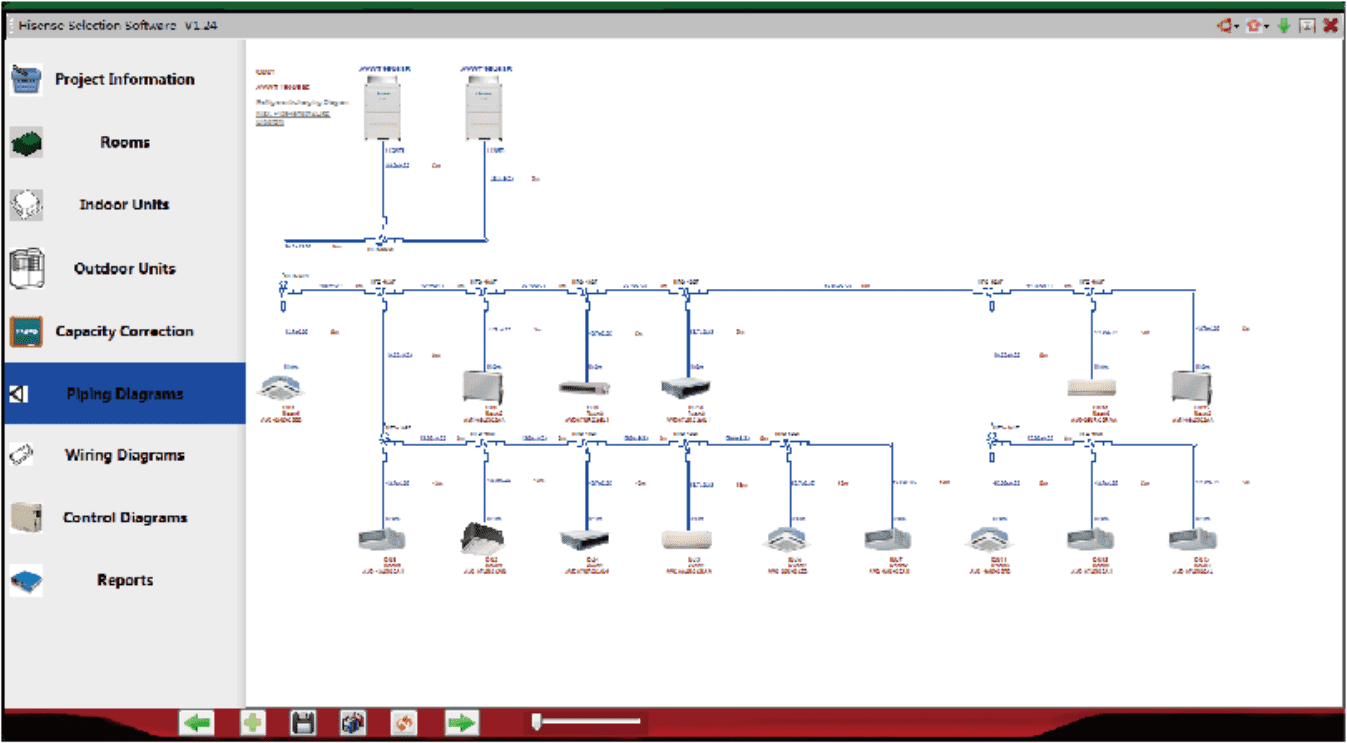 Along with the preeminent features and quality improvements in the VRF product line of Hisense, Hisense also released a software to support the design of a VRF system that is fast and easy to use, integrated with the software. AutoCad makes it possible to complete a perfect design drawing.
The outstanding features of Hisense VRF design software include:
Project-specific information: Customer information, design temperature and humidity, power supply for the system, ...
Easy to select parameters and types of indoor units: On the basis of calculated cold capacity parameters, you can easily select the indoor units with two options automatically or manually.
Automatically check the system parameters and select the model of the outdoor unit of the outdoor unit according to the requirements of the customer.
The principle diagram of copper and electrical pipelines can be exported by AutoCad or Excel file. Export specific reports and detailed parameters of the system.
Optimize local and central control schemes for the system, expanding choices when connecting to BMS systems.
Analysis of the investment cost and the power saving level of the system under design with equivalent plan.
If you are in need of design software Hisense VRF Design, download the installation and active instructions at the following link:
Hisense VRF Design Software: https://secufiles.com/9d3f/Hisense_Design_Software_V4.0.rar