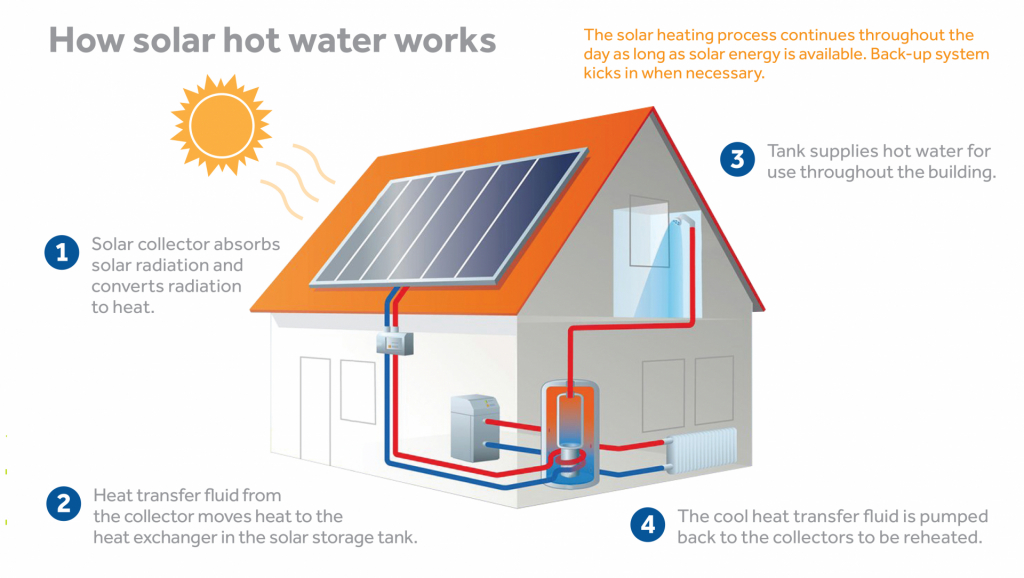 Vietnam, especially the South has the advantage of a year-round hot energy climate, so there is an abundant source of solar energy (solar energy), if you know how to exploit it well from this energy source, you will save money. big money, as well as providing comfort, a better life.
Solar energy is most commonly used as hot water used for bathing purposes and used to produce electricity. But now, in terms of economy, the application of solar energy for hot water production still brings the highest efficiency.
In Vietnam, the solar hot water system is quite popular with many domestic brands such as BK Solar, Son Ha, .. The advantage of these systems is that they are cheap, only a few million VND, you have the system. solar hot water for home. But the downside is that the longevity is not high, the efficiency is reduced in 2-3 years and is made of glass pipes, so it cannot withstand high water pressure with the pump system.
In this article, SAVA M&E will introduce to you the European solar hot water system with flexible capacity for you to install for your Villa or hotel with the support of a heat pump. That is Solimpeks water heater system - A Turkish company specializing in the production of solar water heaters, Heat pumb.
Solimpeks solar water heater products have many lines and capacities for customers to choose suitable for their projects.
Solimpeks solar water heater with heat pipes is made of metal, so the water flowing through can withstand high pressure, making water circulation better. This way you will get stronger water flow compared to other solar water heater systems.
In addition, the Pannel fabrication materials as well as the thermos flask are manufactured high-end, providing a lifespan of up to decades, the default warranty period is 5 years.
Solimpeks solar water heater also has a resistor or heat pump (heatpump) to compensate for more heat to suit your spike in demand or when the weather is low and there is not enough hot water for your needs.
Several lines of Solimpeks NMLT water heater are suitable for Villa (Villa)
Solimpeks NMLT water heater system for hotels
The hotel system is similar to the villa system, but with a larger capacity, hot water is collected from many panels and is concentrated in a storage tank, so it is often called a central hot water system.
To supplement the heat deficit when demand spikes or when the weather is less sunny is the Heat Pump system, the advantage of this heat pump system is efficiency. Power saving will be higher than using traditional resistors, helping you save more electricity than 20%.
Customers wishing to install solar water heaters for hotels and villas please contact SAVA M&E with the following information.
Contact information: SAVA M&E Joint Stock Company (SAVA M&E)
Best regards,
SAVA M&E