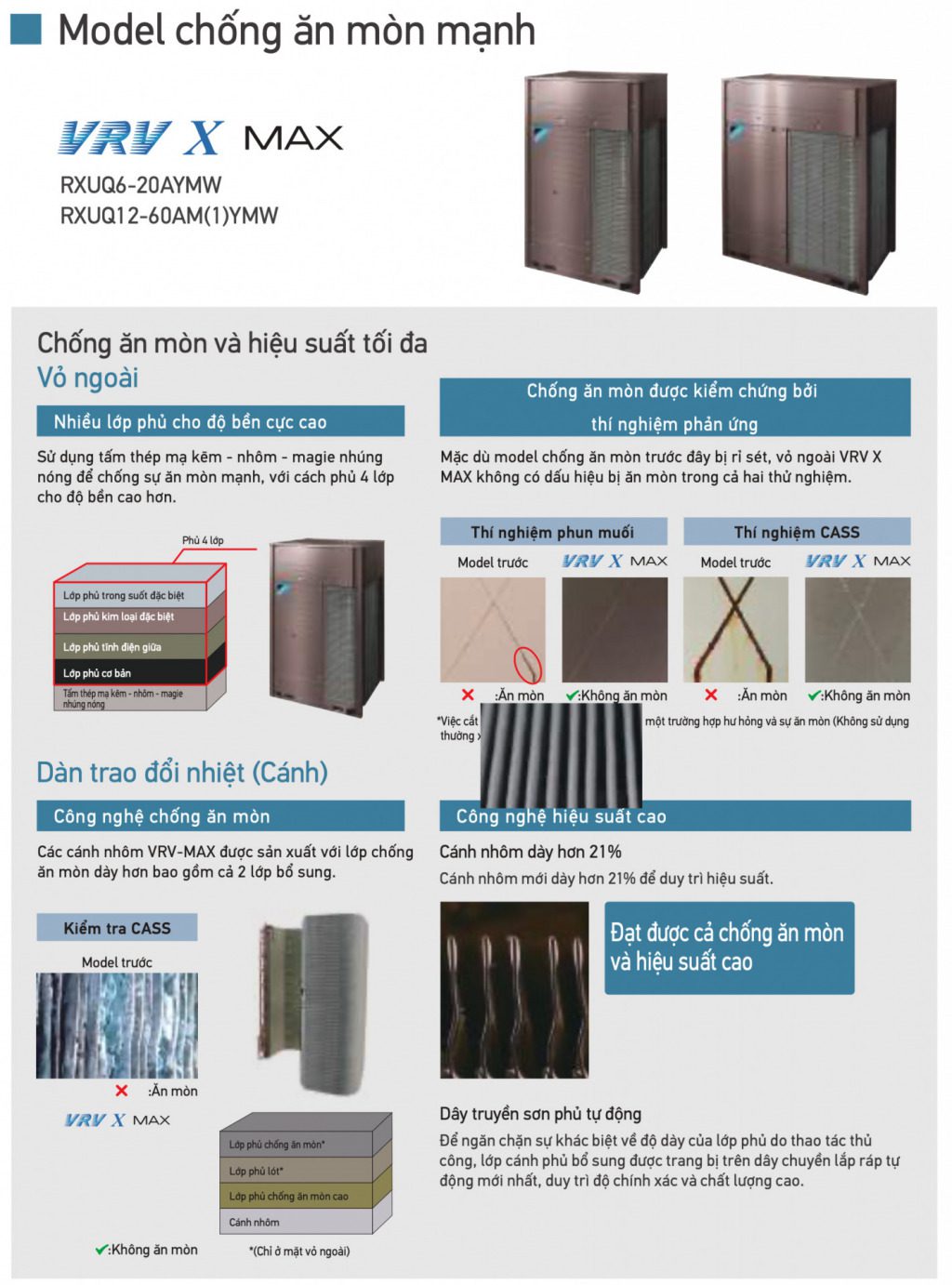 In 2020, Daikin launches a new line of central air conditioning VRV X Max (Outdoor unit code RXUQ6-20AYMW, RXUQ18-60AMYMW). So, how is VRV X Max different from VRV X or VRV IV before? Let's take a look.
In fact, Daikin VRV A Max central air conditioner in terms of features, capacity and power saving efficiency is similar to VRV X version 2020, see the article about VRV A at: https://hvacvn.com/gioi-thieu-dieu-hoa-trung-tam-daikin-vrv-x-2020/
Another point is that the Daikin VRV X Max center-air conditioner has more features than VRV X is its high corrosion resistance point.
Outer shell of the air conditioner VRV X Max center
Use hot-dip galvanized - aluminum - magnesium steel sheet to resist strong corrosion, with 4-layer coating for higher durability.
The VRV X MAX aluminum blades are engineered with thicker corrosion protection including 2 additional layers.
The new aluminum wing is thicker than 21% to maintain high performance and corrosion resistance.
Increase maximum device lifespan for Daikin VRV X Max central air conditioner
Thanks to the anti-corrosion coating and increased the thickness of the aluminum wings, the Daikin VRV X Max central air conditioner has a longer lifespan and is more durable.
Thanks to its high corrosion resistance, the central air conditioner VRV X Max is suitable for the environment near sea water such as Phu Quoc, Nha Trang, Vung Tau, and coastal provinces.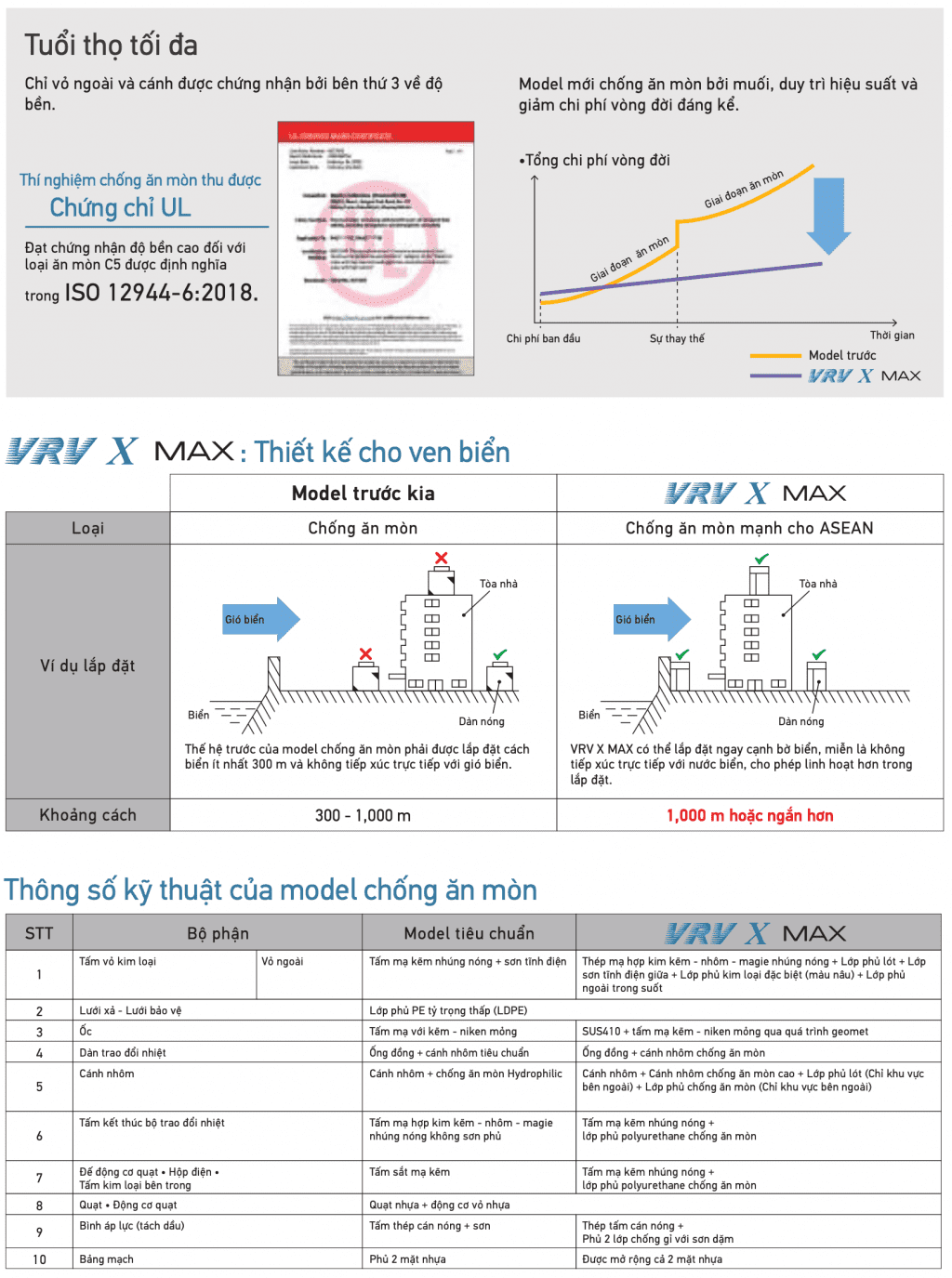 You need advice on construction, installation or purchase of Daikin VRV A Max 2020 central air conditioning please contact SAVA M&E with the following contact information.
Contact information SAVA M&E Joint Stock Company
Website: https://www.savame.com
Email: [email protected]
Phone: (028) 3512 2727 | Hotline: 0978 829 829 (Mr. Hung) | 0869 173 168 (Ms. Thao Nguyen)
Address: 168/75 D2 Street, Ward 25, Binh Thanh District, Ho Chi Minh City
Best regards,
SAVA M&E