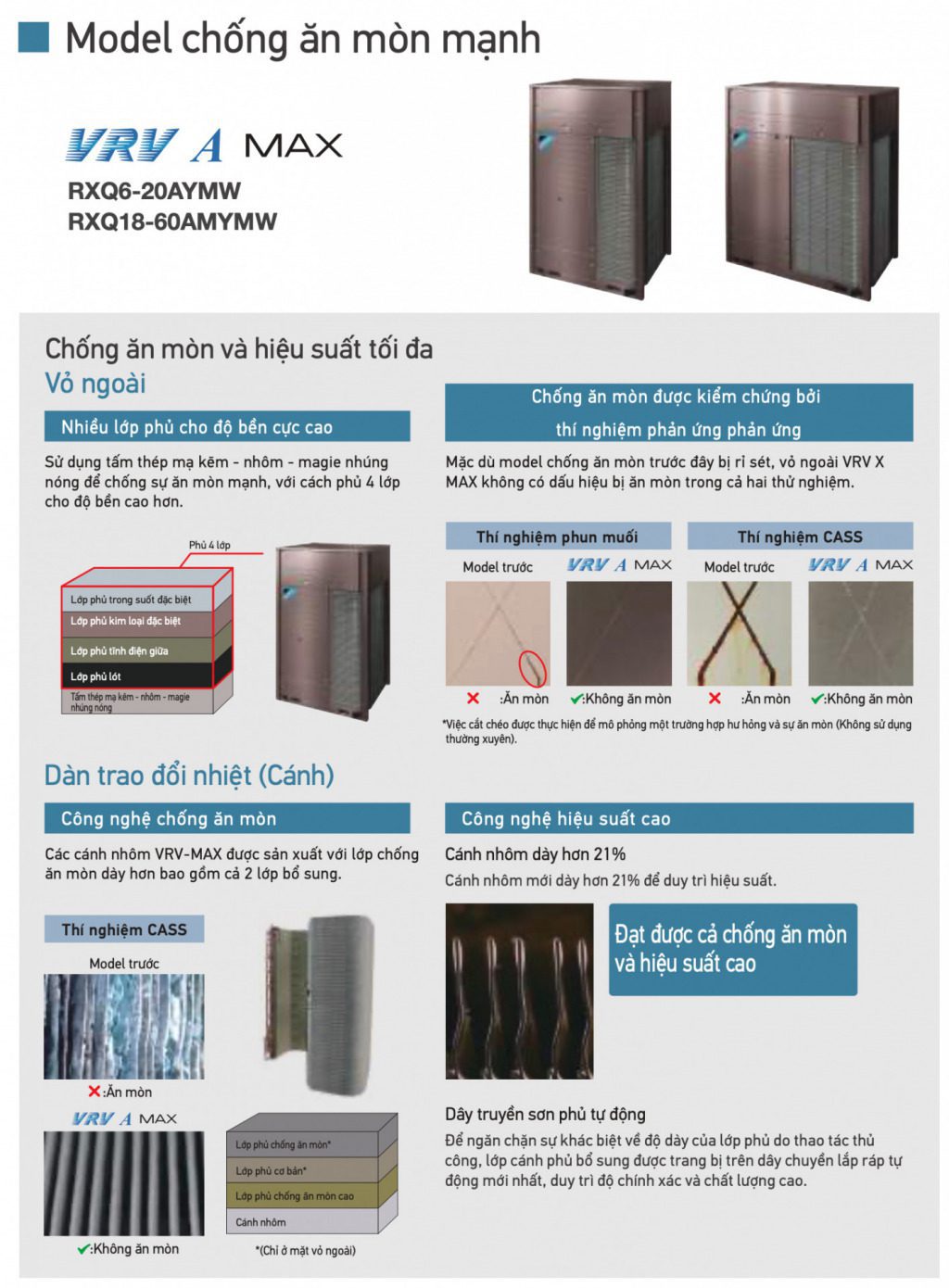 In 2020, Daikin launches a new line of central air conditioners called VRV A Max. So, how is VRV A Max different from VRV A or VRV IV before? Let's take a look.
In fact, Daikin VRV A Max central air conditioner in terms of features, capacity and power saving efficiency is similar to VRV A version 2020, see the article about VRV A at: https://hvacvn.com/gioi-thieu-dieu-hoa-trung-tam-daikin-vrv-a-2020/
The central air conditioner Daikin VRV A Max that performs more than VRV A is its high corrosion resistance point.
Outer cover of central air conditioner VRV A Max
Use hot-dip galvanized - aluminum - magnesium steel sheet to resist strong corrosion, with 4-layer coating for higher durability.
The VRV A MAX aluminum blades are built with thicker corrosion protection including 2 additional layers.
The new aluminum wing is thicker than 21% to maintain high performance and corrosion resistance.
Increase the maximum equipment life for air-conditioners Daikin VRV A Max center
Thanks to the anti-corrosion coating and increased the thickness of the aluminum blades, the Daikin VRV A Max center-conditioner has a longer lifespan and more durable.
Thanks to its high corrosion resistance, the central air conditioner VRV A Max is suitable for the environment near seawater such as Phu Quoc, Nha Trang, Vung Tau, and coastal provinces.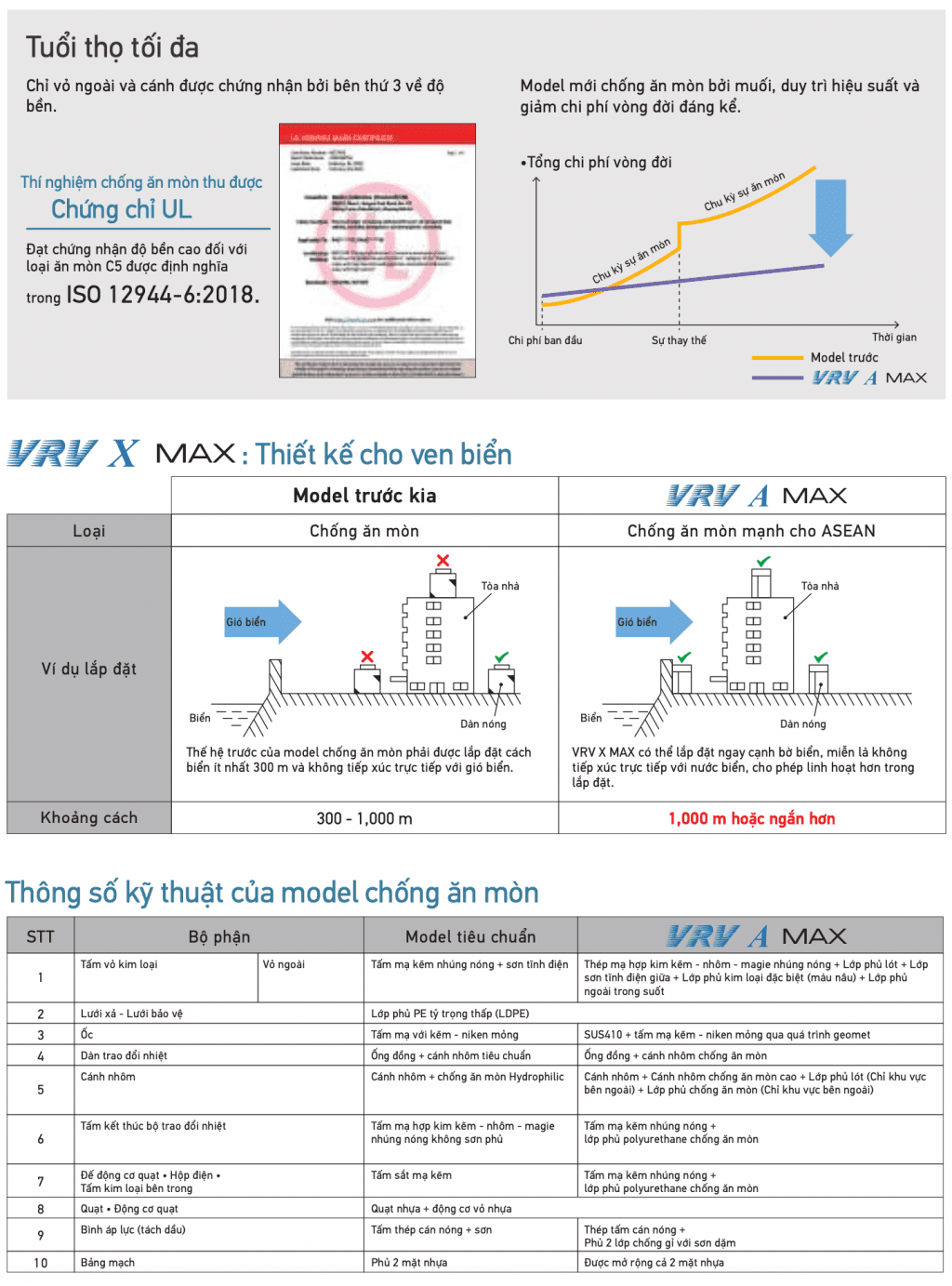 You need advice on construction, installation or purchase of Daikin VRV A Max 2020 Central Air Conditioner, please contact SAVA M&E with the following contact information.
Contact information SAVA M&E Joint Stock Company
Website: https://www.savame.com
Email: [email protected]
Phone: (028) 3512 2727 | Hotline: 0978 829 829 (Mr. Hung) | 0869 173 168 (Ms. Thao Nguyen)
Address: 168/75 D2 Street, Ward 25, Binh Thanh District, Ho Chi Minh City
Best regards,
SAVA M&E