Her grandparents have the phrase "An Cu Lap Nghiep". First, on the way to success, building yourself a house is a top priority. So to build a house you can live for a long time, you should do a lot of factors. There will be people who can afford to equip at once, but also a lot of people have to equip with the process.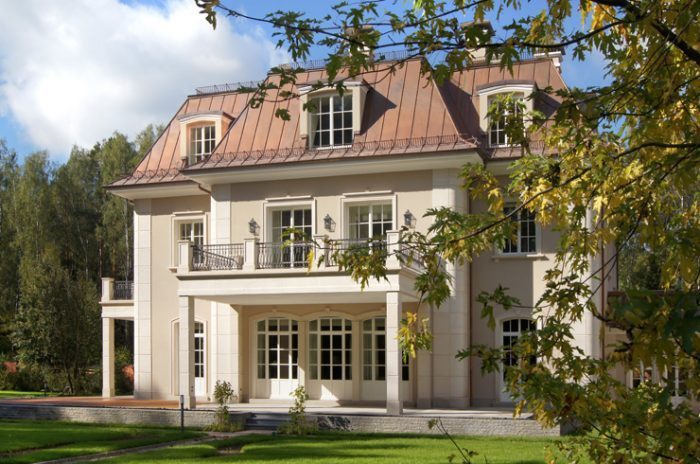 A lot of factors affect the quality of your home. And one of them is the air conditioning and ventilation system. So to own a house with good air conditioning and ventilation, what solutions do you need?
To choose a well-ventilated and air-conditioning system, ensuring efficient operation and bringing comfort to people in the living space is an extremely important factor to ensure after hours of fatigue. When we get back to work at work, we get to enjoy it.
So what quality air conditioning systems are available today?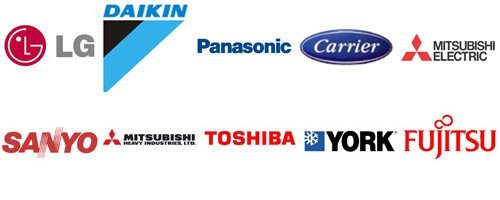 Each company has different technological orientations, but it is invented and constantly changing to bring energy efficiency in the use of customers. Currently on the market there are many air conditioning brands from local to central, so it will be difficult to choose.
Depending on the size of the villa, different refrigeration solutions can be used. If the scale is small and has space for the outdoor unit, you can use a ceiling-mounted local air-conditioning system to ensure aesthetics. In addition, you can use the Multi plan for the midsize villas and use the VRV / VRF center system for the larger villas.
Use a ceiling-mounted local air-conditioner: This plan is really effective for villas that are not too expensive to invest and are architecturally designed for the location of the outdoor unit. The only disadvantage of this system is that there are many outdoor units and the length of gas pipes is limited. The cost of materials when placed on the rooftop is also very expensive.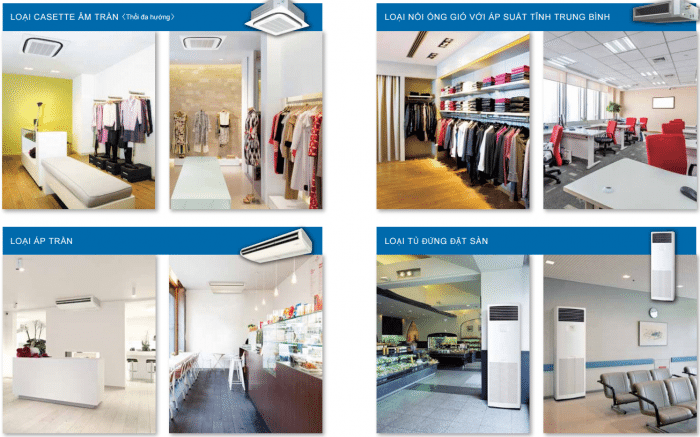 Using Multi air-conditioner: This option is suitable for medium-sized villas because the indoor outdoor unit capacity ranges from 4.0kW to 10.0kW. But in contrast, this system limits the type of indoor unit. There are only a few types: wall mounted, ceiling mounted thin duct type, and blown omnidirectional ceiling cassette.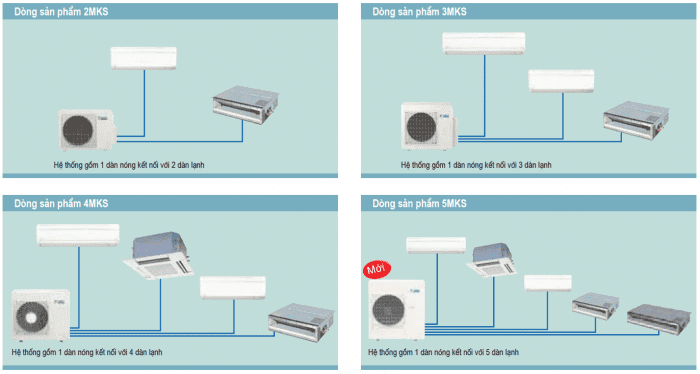 Using the VRV / VRF air conditioner: This is a great option for medium and large sized villas, with a capacity of 6HP or more. With modern technology and being trusted by many customers. The system is intelligently designed to save electricity, with the COP power saving coefficient up to 4.35 with High-COP series. There is no limit to the length of the gas pipeline and there is only one outdoor unit assembly. So we can place the outdoor unit on the roof to ensure the aesthetics of the project.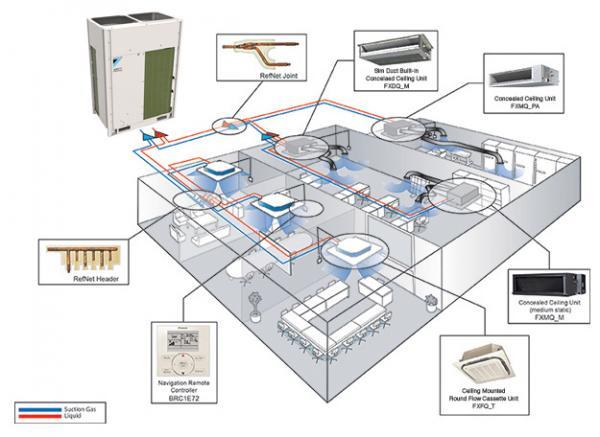 Which VRV / VRF central air conditioning systems should be used?
Daikin - a leader in technology and quality of this line of VRV / VRF central air conditioners on the market today with the latest VRV IV product line in the Vietnamese market. In addition to having the same development competing in the market, there is Mitsubishi Electric with the City Multi product line. Besides, some other brands such as: LG (Multi V), Sam Sung, Panasonic, Hisense, Reetech, ...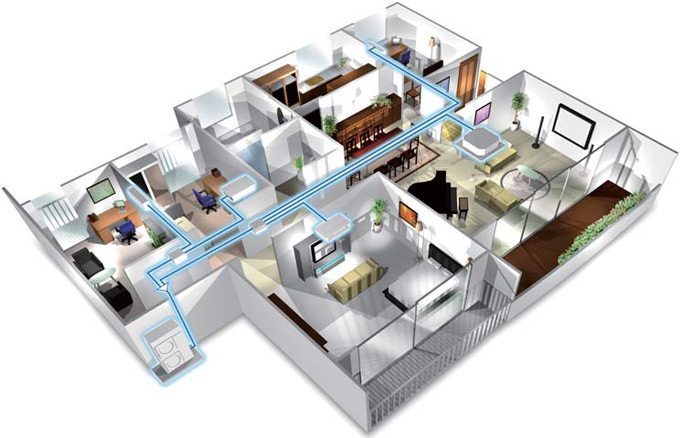 Which factors should customers consider first when choosing?
Operating efficiency of the system. Characterized by COP power saving parameters. With the central system VRV IV Daikin with 4.35; Mitsubishi Electric (4.00);…
The system is flexible in connecting pipes. Limit the maximum copper piping to place the outdoor unit in the rooftop. The connection ratio between the outdoor and indoor units is up to 130%.
The intelligent system is stably operated thanks to the automatic system check modes. When it detects an error, the system will report an error.
Advanced technology for high operating efficiency.
Variety of indoor units to suit many different spaces.
The maximum connected power range of up to 60HP makes the system compact and compact.
With more than 7 years of experience in the design and construction of air conditioning systems and villages for villas and villas. SAVA M&E has been honored by many customers, has hundreds of billion projects with strict requirements on quality as well as the intelligence of the system. SAVA M&E has brought many good measures to customers.
If you are in need of designing and constructing air conditioning and ventilation system for villas and villas. Please contact us for the best solutions.
For more information, please contact: SAVA M&E Joint Stock Company (SAVA M&E)