The Mitsubishi City Multi central air-conditioning system is a type of central air conditioning system VRF.
What is the VRF system?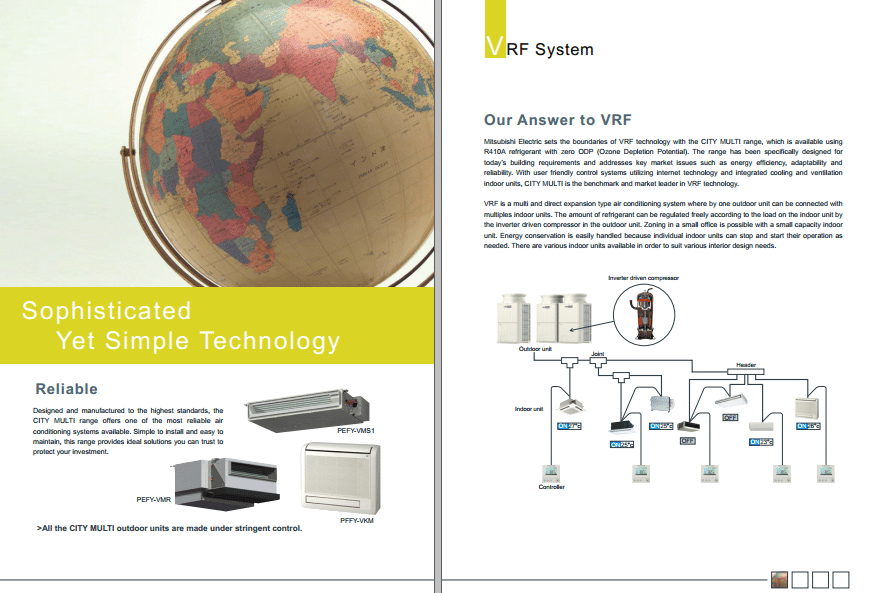 VRF is an acronym for central air conditioning system (Variable Refrigerant Flow). It is an air conditioning system capable of regulating the flow of refrigerant depending on the capacity requirements of the building.
The VRF system has a very simple structure, including an outdoor outdoor unit and many indoor indoor units that help regulate the air temperature inside the building's internal space.
New features in central air conditioning system City Multi VRF Mitsubishi?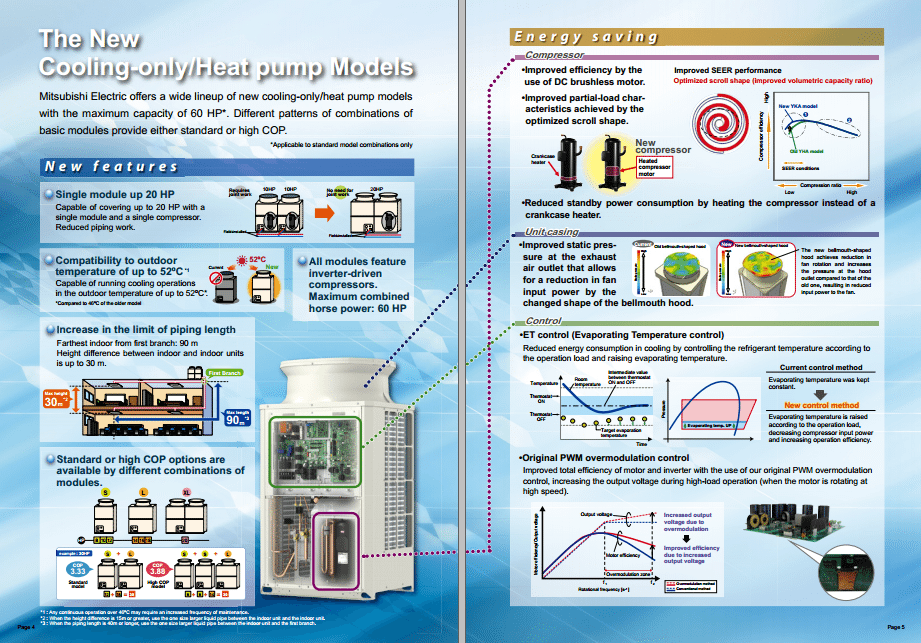 Capable of generating up to 20HP refrigerant capacity with a single module and compressor, which saves connecting pipes.
Capable of operating in refrigeration mode when the outdoor temperature reaches 52 degrees Celsius.
The farthest indoor unit reaches the first divider is 90m and the height difference between the indoor units is up to 30m.
Options of standard or high performance can be selected by combining a combination of different modules.
All control modules use inverter-controlled compressors. The maximum combination is up to 60HP.
Intelligent Power Module (IPM) technology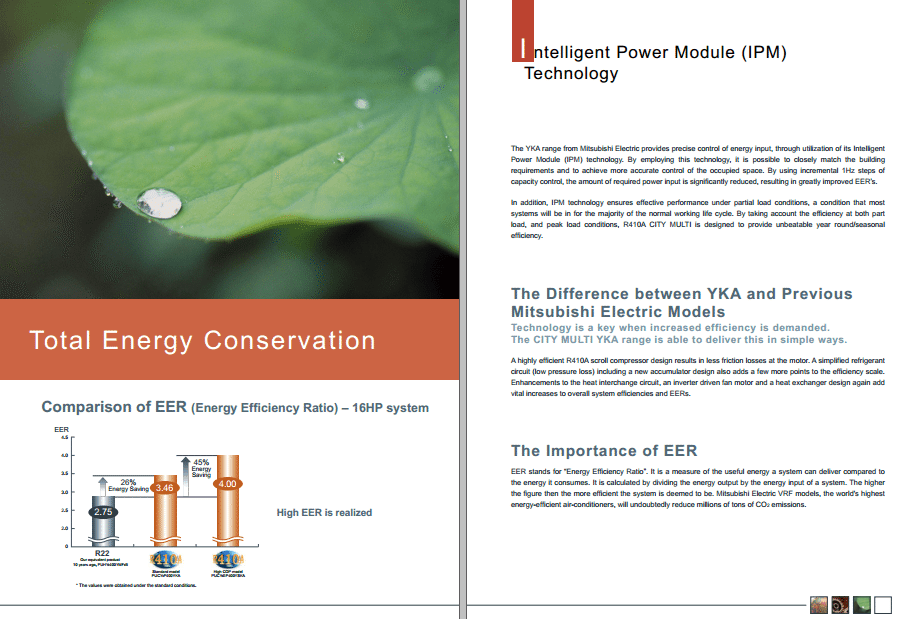 Mitsubishi Electric Group's YKA product line uses IPM technology to fully control the input capacity. Through this technology, the device can completely meet the requirements of the air-conditioned space in the building with high accuracy. By means of step-by-step power control (1Hz / step) the power consumption is reduced significantly, increasing the EER index.
IPM technology ensures high performance under load conditions, a state in which most systems will normally operate most of the time. By calculating the device's operating efficiency under both load conditions: half-load and peak load, the City Multi series uses R410A refrigerant designed for outstanding performance in year-round operation. and seasonal.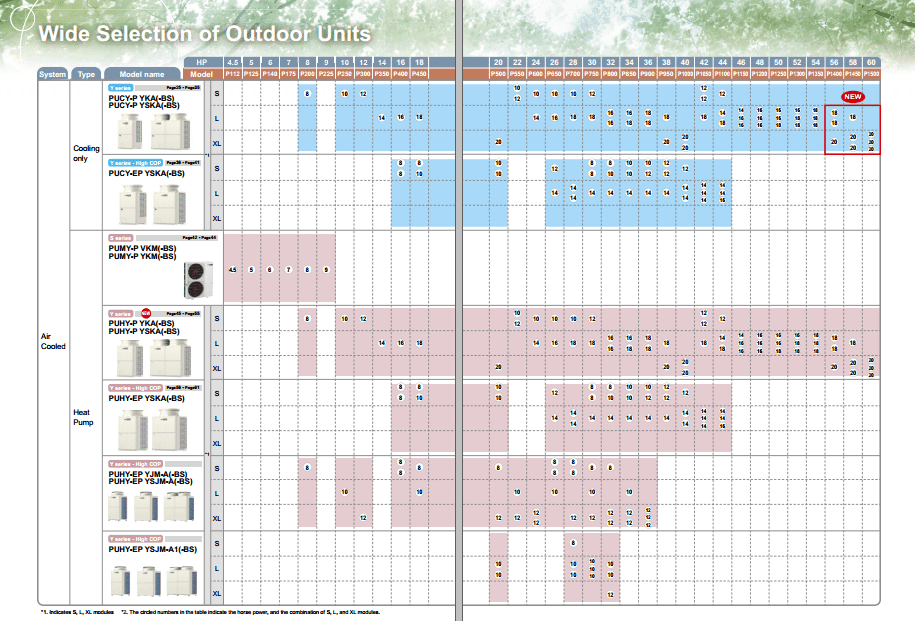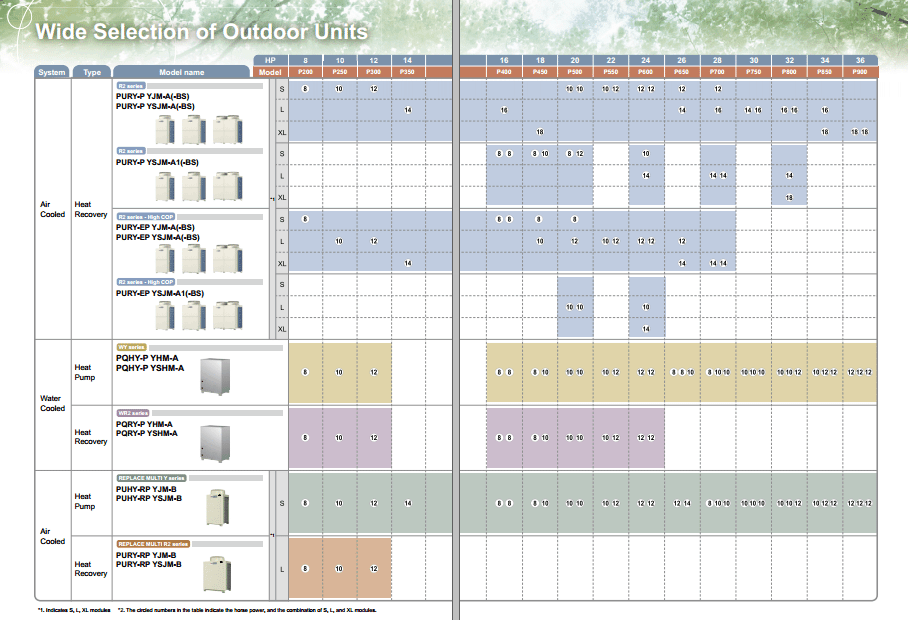 Variety of models of indoor units from: ceiling mounted cassette, ceiling mounted, ceiling mounted, wall mounted, floor mounted and cold-rated up to 28kW in model P250 to help suit different space types and needs use of customers.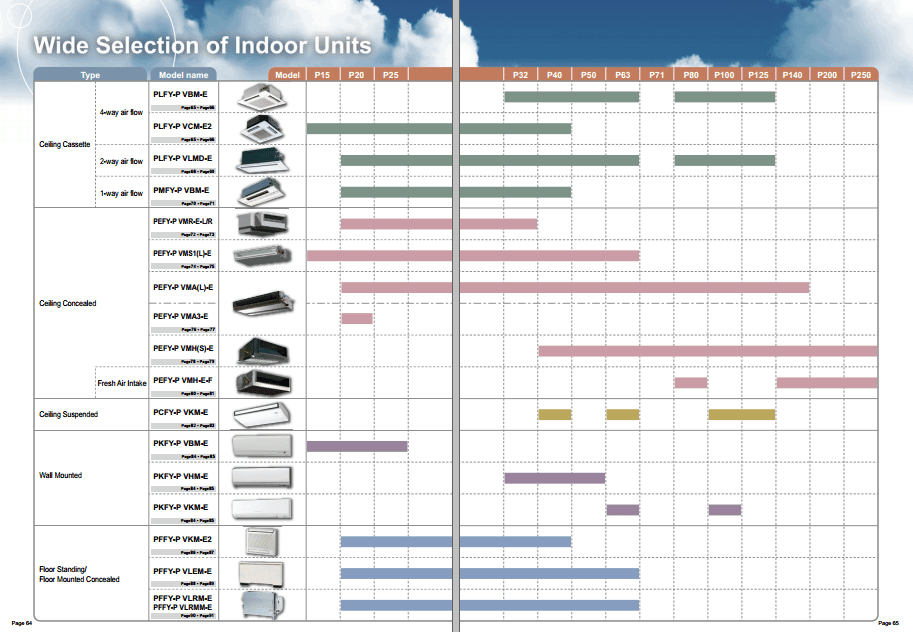 Use Mitsubishi Electric's Lossnay heat recovery ventilator to help you improve air quality and save energy. With benefits such as: clean air supply, dirty air emissions in two directions.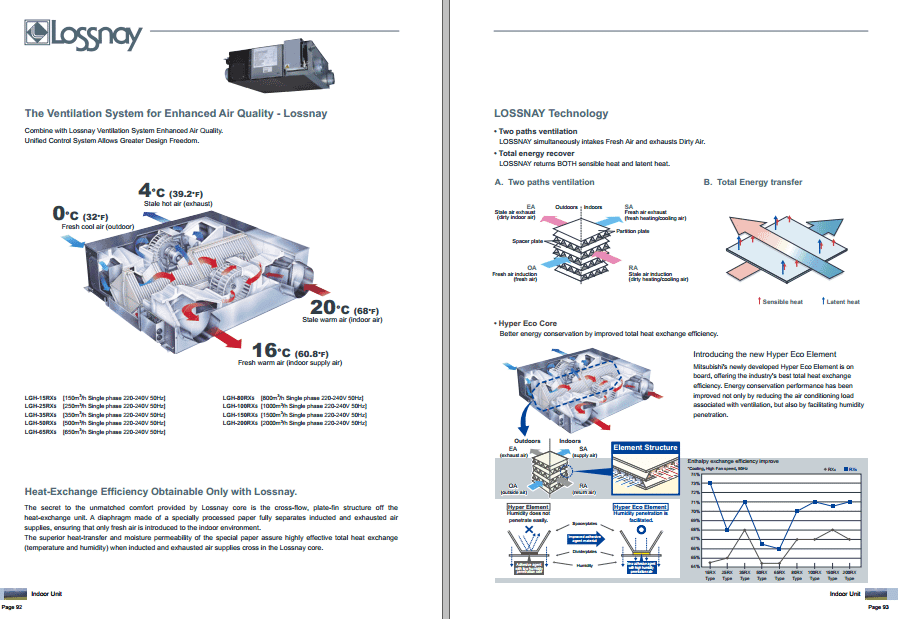 Inappropriate control leads to waste during operation. So it is important to ensure that the system is controlled exactly as required. Mitsubishi Electric offers a wide range of local to central control options, helping to meet all design needs.
With more than 6 years of experience in the design and construction of M&E systems. Company SAVA M&E Joint Stock Company (SAVA M&E) very honored to be chosen by many customers to be the design and construction contractor. If you are in need of the City Multi VRF central refrigeration system of Mitsubishi Electric, please contact us immediately with the following information:
Best regards,
SAVA M&E