Many customers ask if central air conditioner consumes electricity? The honest answer is that the central air conditioner consumes electricity and consumes more electricity compared to residential air-conditioners. Why so?
In terms of energy saving, central air conditioning has a higher energy saving coefficient (COP) than residential air conditioners, BUT because central air conditioners have a much larger capacity than residential air conditioners, outdoor unit capacity Minimum of 8 HP compared to 1 HP of residential air conditioners, of course, central air conditioning consumes more power. Just like a luxury car using a V8 compared to a car using a 2.0 L engine, or you can compare the central air-conditioner to a 40-seat car versus a 4-seater sedan. .
When using central air conditioning, you must agree that your monthly electricity bill must be> 5 million VND for the air conditioning system. Let's try a rough calculation to see how with 10 HP central air conditioning system, the monthly electricity bill will be like.
Outdoor 10 HP: 6.29 kW
Indoor units 6 × 2 HP: 5x 0.2 = 1.2 kW
So 1 hour of use will run out of 7.49 kW, every day we use 10 hours = 7.49 x 10 = 74.9 kW. Given that it is on and off it should be reduced to 80% = 59.92 kW
One month has 30 days: 30x 59.92 = 1797.6 kW, electricity bill is 3000 VND / kW -> Total electricity bill per month is: 5,392,800 VND.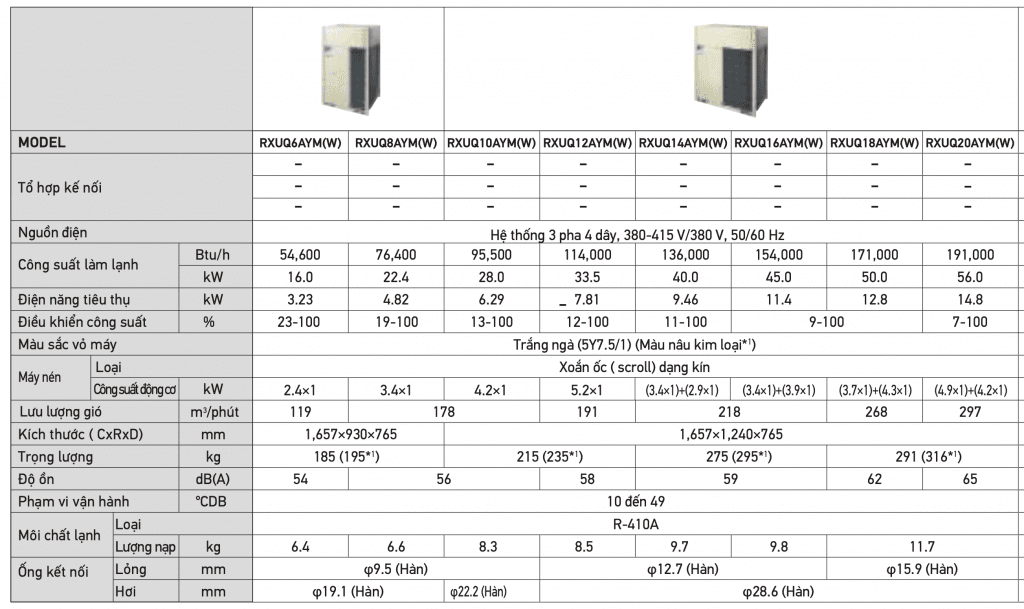 We all know that the central air-conditioning outdoor unit can reduce the theoretical capacity of the lowest 5%, but in fact, the power cannot be reduced to 5%, because the outdoor unit outside the compressor also has fans and equipment. heating, .. so it is possible to reduce the power to at least 20% - 30% on the total power capacity. In addition, when not operating the system still costs a few tens to several hundred watts, even a medium-sized air conditioner if not used, also consumes kilowatts of electricity to maintain operations such as heating oil, ..
Therefore, if the capacity is low, the central air conditioner cannot save electricity with local air-conditioners, and the central air conditioner only works effectively with the need to use large air-conditioners with an area of over 300 m2.
Center air conditioning is in the high-end, luxury segment (like a luxury car has to use more fuel), so if you are more concerned with electricity bills, the center air conditioner is probably not suitable. Therefore, the central air conditioner is only suitable for 4-5 star hotels, luxury villas, and large office buildings.
Best regards,
SAVA M&E