Daikin Ceiling Cassette FFA60RV1V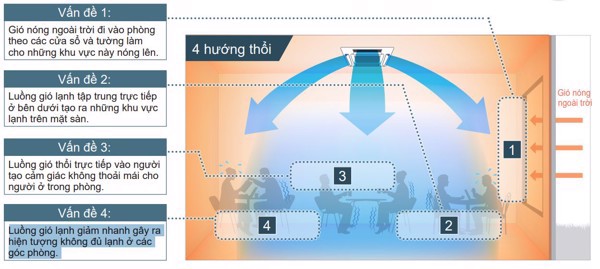 Daikin ceiling-mounted indoor unit FFA60RV1V 4-way blowing. This unit is compatible with all models of 1 & 2-way multi-unit outdoor units. The 4-way FFA60RV1V ceiling-mounted cassette design distributes the airflow evenly with low noise and multi-function. Sophisticated design, the indoor unit is cleverly hidden when mounted on the ceiling.
The flaps can be adjusted for increased comfort in use

Daikin Ceiling Cassette FFA50RV1V will bring a new type of air dispersion that allows increased air flow without increasing wind speed. It is possible to condense the air further than before.
Multi Daikin ceiling-mounted indoor unit FFA60RV1V is easy for maintenance and installation.
Compact, modern design with details for easy installation and system maintenance in case of problems.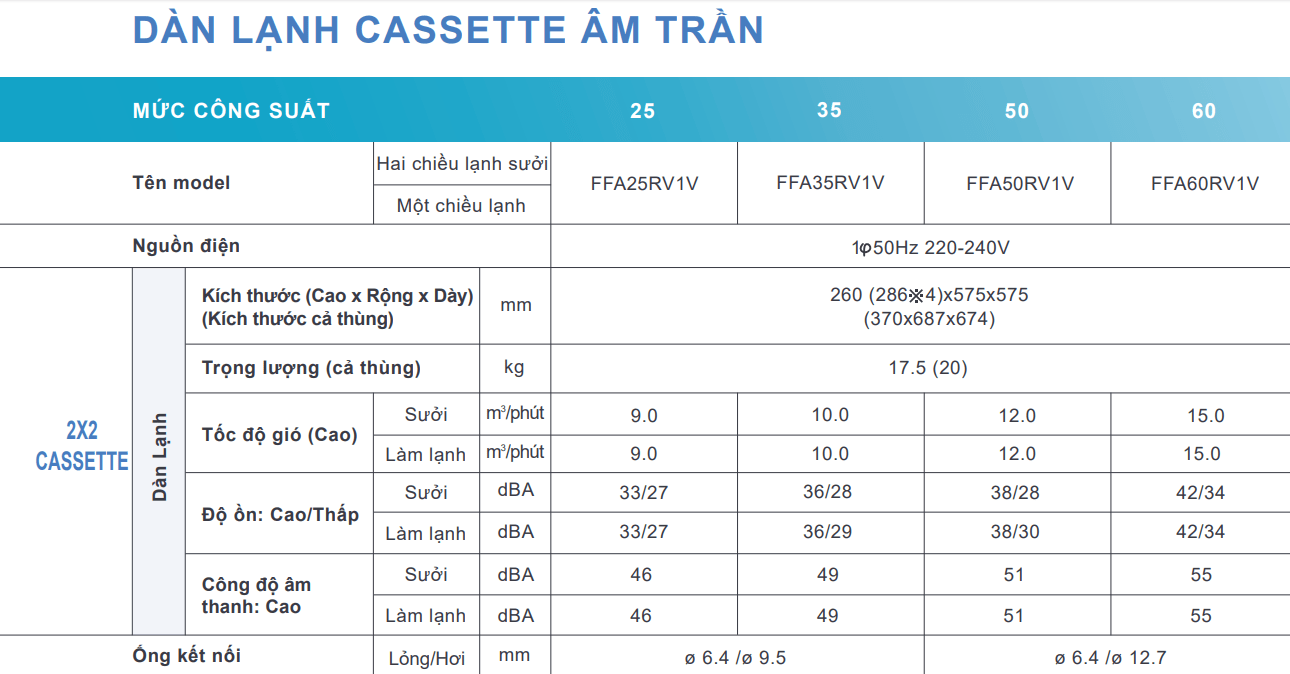 Product prices and purchases please see the website: https://dienmaygiatot.com/p/dan-lanh-am-tran-daikin-ffa60rv1v-2-5-hp/
For more information, please contact: ELECTRICAL APPLIANCES GOOD PRICE
Best regards,