Do you need to share files on websites, forums, social networks (Facebook, Youtube, ..) for users to easily download, or want to send documents to customers, colleagues? All of this is done quickly with a professional file transfer-sharing website called SecuFiles (secufiles.com).
SecuFiles is a really useful website for file sharing, with many outstanding advantages over other file sharing websites, even more than big sites like MediaFire, Fshare, ..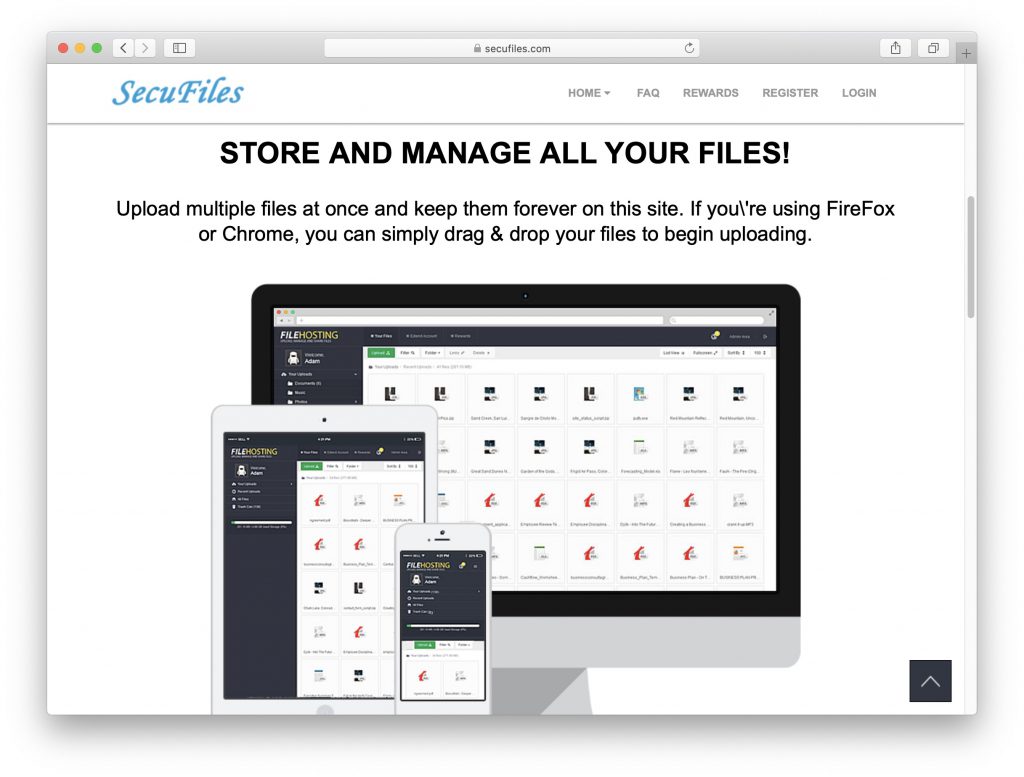 The outstanding advantages of the file sharing website SecuFiles.com
No need to create an account when uploading (uploading)
Of course, creating an account will bring many advantages such as easy file management uploads, track downloads (downloads), .. But sometimes you just want to quickly upload and send links (link) to partners, friends. This is a feature that websites like MediaFire or Fshare do not have.
No waiting time to download (download)
This applies to all accounts with free or free members, SecuFiles knows your time is important, so you don't have to wait while downloading files. Usually sites like Fshare have to ask you to wait up to 30 seconds for a free account.
Upload and download speeds are unlimited!
SecuFiles has a powerful Server system with Cloud Server technology that combines a broadband transmission line up to tens of Gbs so the speed is unlimited, all users can be uploaded and downloaded with extremely high speed. to 100 MB / s (1 Gbs).
Unlimited storage capacity
The amount of storage on SecuFiles is limitless, as long as your file is of value to the user (still having downloads). SecuFiles only automatically deletes files that have not been downloaded 90 days after the last download, meaning that if no one uses your file after 90 days, it will be deleted.
All are free!
Internet is free, so SecuFiles also wants to bring completely free services to you, like Youtube, Gmail, .. SecuFiles.com only takes money from advertising as operating expenses.
Great usage experience!
Say no to Pop-ups, malicious ads, the system automatically scans and removes malicious files every day to provide users with a perfect service.
You get money from your file downloads
Although it only gets revenue from advertising, but SecuFiles still wants to share income with owners of uploaded files when there are large downloads.
With the above advantages, SecuFiles.com is more prominent than other online file sharing websites, even MediaFire, Fshare, ..
Please experience SecuFiles' service at https://secufiles.com.