Currently in the world there are many websites to share bonus files for members to upload and share on the online community. But the downside of these websites is that only premium users can download high-speed, and free members only download at "crawling" speed :). The main purpose of these websites is to collect money from members with premium accounts (VIP, Premium).
If you make money for the purpose of sharing files on these sites is not very good, your users will complain because they are not patient enough to wait for the file to download, or even the download is not possible for various reasons. with free account.
So which website should I make money sharing files?
Here I will introduce to you the best and most reputable bonus website, although the bonus amount is not as much as other websites, but in return you are satisfied by the user because this website does not operate a premium account, completely. It's free! But the speed is not limited anymore, the speed just depends on your connection only! - It's the website secufiles.com
Because there is no membership fee and only works from the money earned from advertising secufiles.com has the advantage of no matter whether the account is free or paid, all are well served with unlimited speed, no waiting for downloading, downloading multiple files at the same time, ... But there are also disadvantages of paying bonuses. for lower file sharers, with the payout table shown below.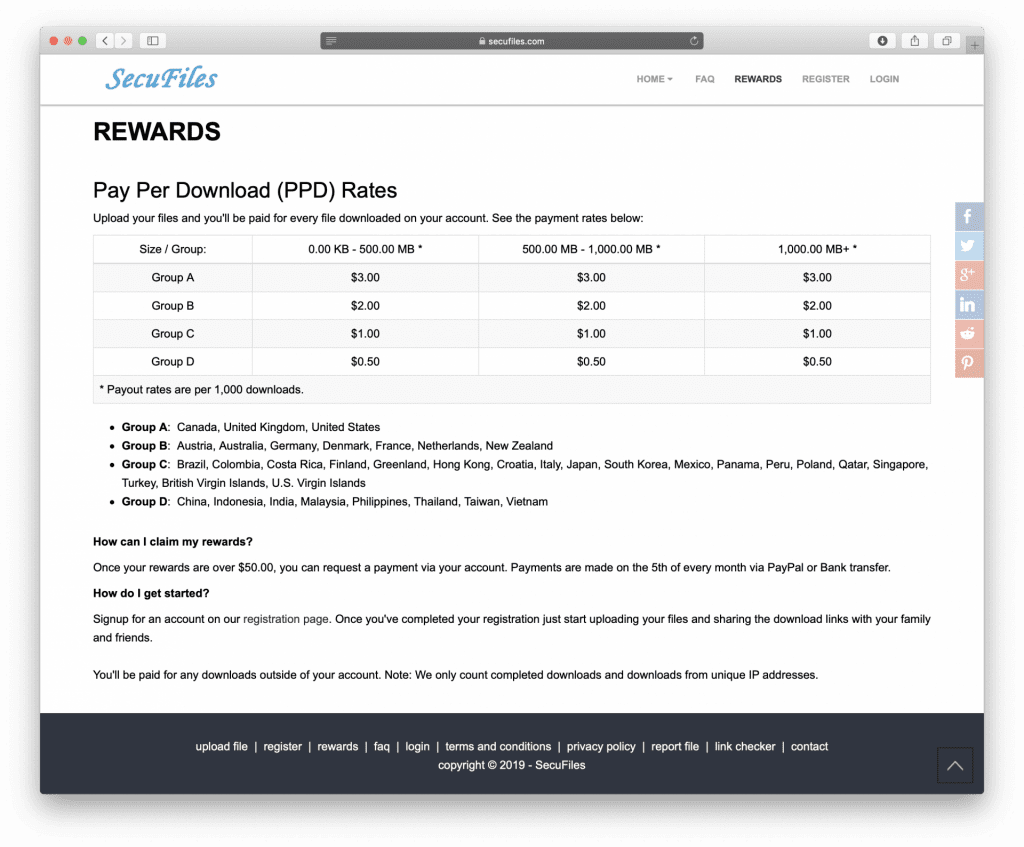 With the bonus payment of SecuFiles.com may be only 1/2 compared to other websites but in return it brings a good experience to your users, thus improving your website's ranking and will get more users and upload more of your files. That way you make more money 🙂
This SecuFiles.com website has been in operation for over 5 years and is quite stable as well as reputable, paying the bonus on time as listed on the website, usually I receive the bonus on 1-2 monthly.
Wish you make a lot of money from the website SecuFiles.com!