Features of the controller of air conditioning over the internet (WiFi) ecobee3 lite
ecobee3 lite turns your air conditioner (air conditioner) into smart device, which can control the air conditioner temperature with smartphone via internet anywhere like in your home.
With ecobee3 lite you can control the temperature, fan speed, operating mode, .. of the air conditioner.
ecobee3 lite has a luxurious and modern design. Suitable for offices, villas, high-class apartments.
ecobee3 lite connects to the internet via Wifi with the 2.4GHz frequency a / b / n.
Can control via voice with applications such as Siri, Google Assistant, Alexa, ..
Highlights of the temperature controller - intelligent control of air conditioners (air conditioners) via Internet (WiFi) ecobee3 lite: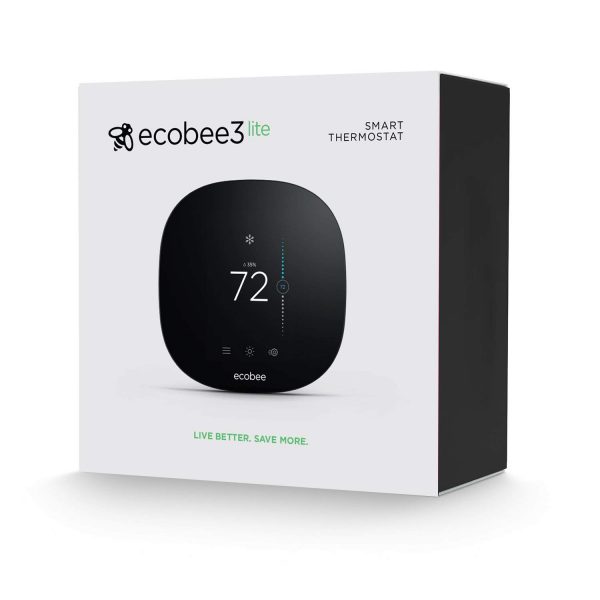 CONTROL FROM ANYWHERE: Easily adjust your thermostat from anywhere you're using an iOS device (iPhone, iPad, Apple Watch) or Android. The ecobee mobile app is available in the App Store or on Google Play.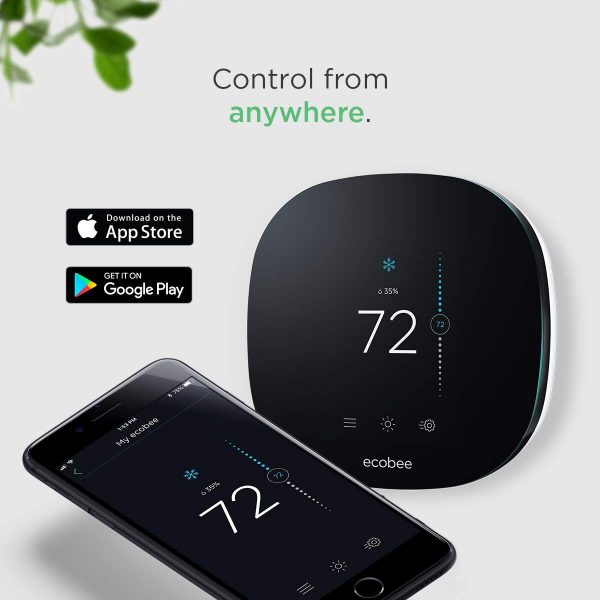 COMPATIBLE WITH MULTIPLE DEVICES: ecobee3 lite works with your favorite smart home setups, including Apple HomeKit, Amazon Alexa, Google Assistant, Microsoft Cortana, Samsung SmartThings, Wink, and IFTTT.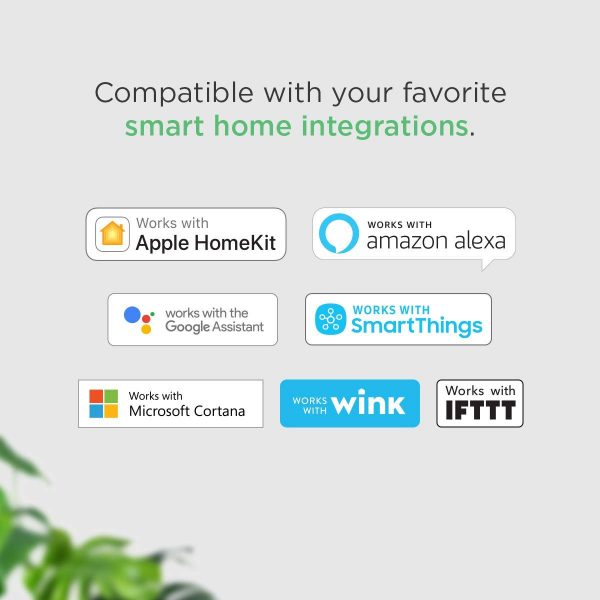 SAVE MONEY: You can save electricity up to 23% annually for heating or cooling costs, thanks to the feature of self-adjusting the room temperature according to the outside weather temperature. Guaranteed to bring comfort while still saving electricity.
EASY TO INSTALL: It only takes about 30 minutes, thanks to the easy setup guide and step-by-step instructions in the app. Everything you need is in the box, including the Power Extender for conventional wireless homes (C-wire)